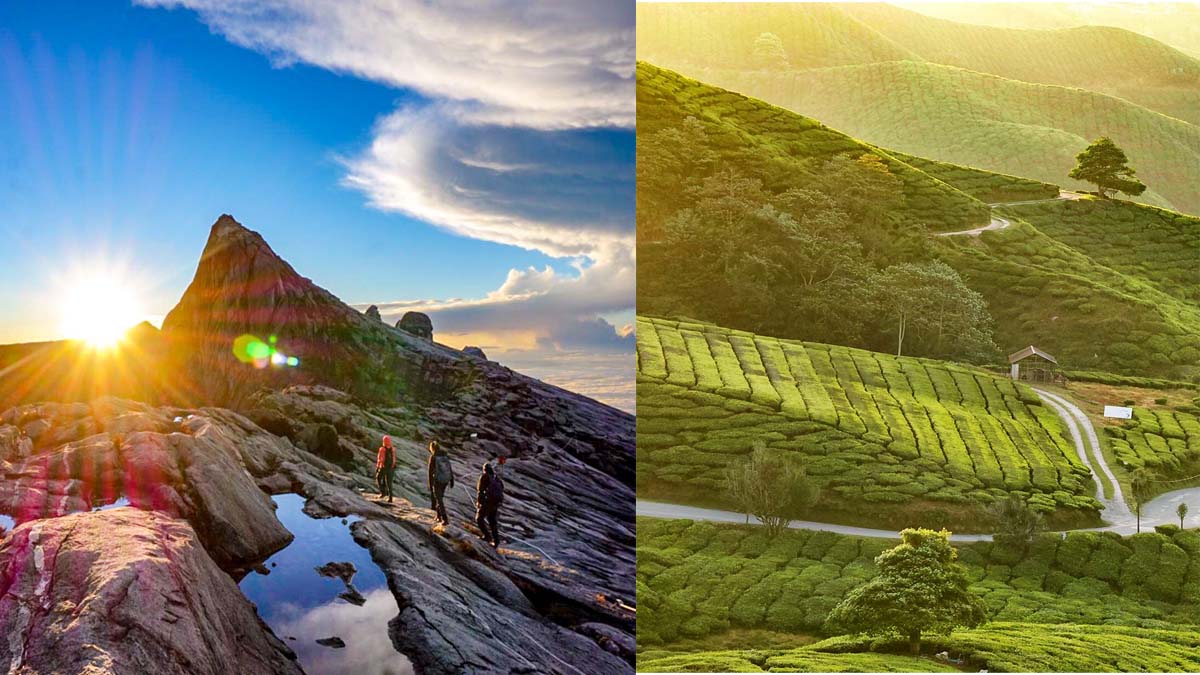 Here are the top 5 best places to visit in Malaysia. If countries were to be awarded for diversity, Malaysia would rank first. Malaysia is not only a melting pot of ethnic cultures but also a fusion of many different customs, cuisines, and religions that all coexist peacefully. From large island groups to mountains and tropical rainforests, the country's geography is diverse in every respect. Moreover, Malaysia is a unique country that is divided into two main land masses. West Malaysia occupies the southern half of the peninsula shared with Thailand, while East Malaysia is located on the island of Borneo. Here's a look at the best places to visit in Malaysia.
Read Also: 5 Best Places to Visit in Croatia, Central and Southeast Europe
1.Malacca

Melaka, often referred to as Malacca, is one of the most important centers of Malaysian history. Melaka has been an important trading center due to its location along the spice route. Due to this attractive location, many traders from India, China, Portugal, Holland, and Arabia used to come to this port to buy and sell their goods. Traces of all these people can be found to this day, so it is not surprising to see temples, churches, and mosques on the same street. Today, Melaka is one of the most visited cities in Malaysia by locals, Singaporeans, and Chinese tourists. Melaka's great appeal stems from its many historic buildings, street markets, and Peranakan culture. The latter form a unique ethnic group, as they are the descendants of Chinese traders who married Malay women. So, visiting some of their museums as well as trying their food is highly recommended. In the list below, you will find some of my recommended places.
Sababa Gallery (Selfie Museum)
St. Francis Xavier Church
Taming Sari Tower
Masjid China Melaka, Cheng He Museum How to reach Melaka, Take a bus from Kuala Lumpur (tickets are usually very cheap, and the trip takes about three hours).
2.Cameron Highlands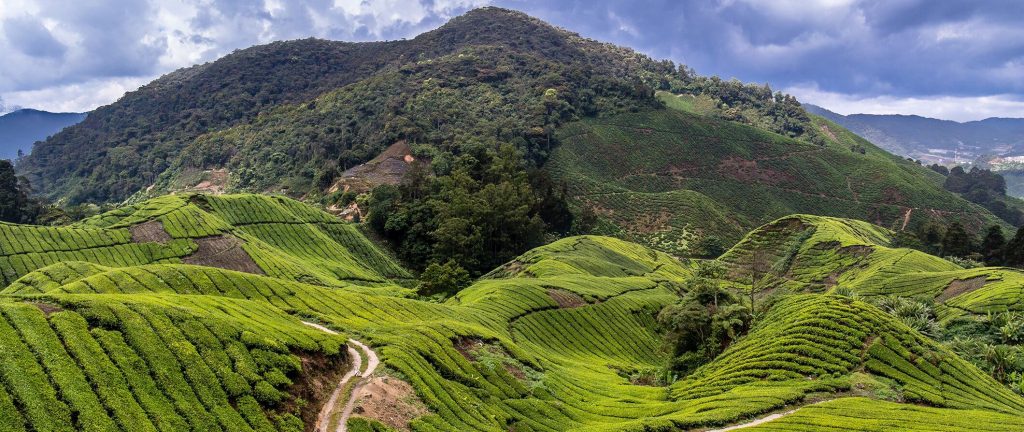 Cameron Highlands is Malaysia's largest hill station, located about 200 kilometers north of Kuala Lumpur. It is famous for its cool temperatures, picturesque views of tea plantations, strawberry picking, and fresh produce from local farms. Here are some of the top things to do in Cameroon:
BOH Sungai Palas Tea Centre
Cameroon Lavender Garden, Tring Cape
Moss Forest
Sheep Shelter
Golden Hills Night Market (Pasar Malam Golden Hills)
Big Red Strawberry Farm or Healthy Strawberry Farm, Cameroon Highlands Butterfly Farm
Cameroon Highlands Butterfly Farm  So, how did you get from Kuala Lumpur to Cameron Highlands? The Highlands are only accessible by road. It takes about 3.5–4 hours to drive from KL. There are basically three ways to get there. (a) by bus, (b) booking a tour, or (c) driving yourself.
3.Mount Kinabalu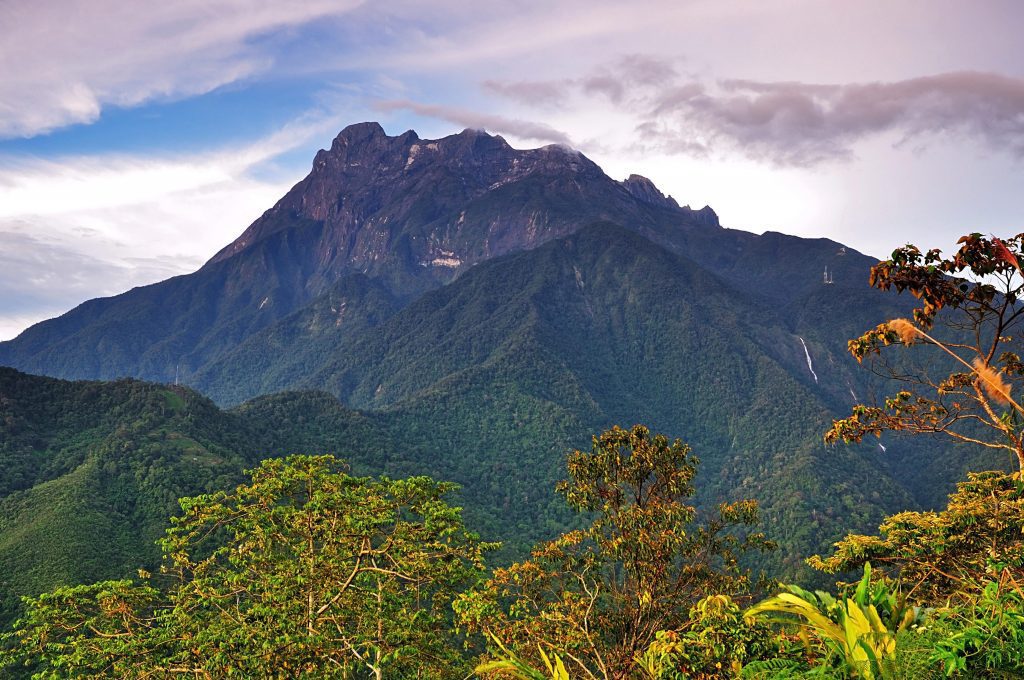 Anyone interested in hiking or mountain climbing should visit Mount Kinabalu National Park. This Malaysian gem is visually stunning and one of the most easily accessible peaks in the world. Sightseeing in Mount Kinabalu National Park, known to locals as the "House of the Spirits" because of the ethereal, ghostly mist that swirls around it. Peak will take you through multiple climates. Hike through the rainforest, peer into a bed of clouds, watch the sunset from a sub-alpine meadow, and overlook the park from a peak—all in one day in Mount Kinabalu National Park. Moderates can climb to the top and back in two days, staying overnight at a lodge when they reach the top. When you wake up the next day, watch the sunrise from about 2.5 miles above sea level—a truly spectacular sight. Those not keen on mountainside hiking can wander close to ground level in the rainforest, learning about the vast ecosystem that has made Mount Kinabalu National Park a UNESCO World Heritage Site. It has become an important place.
4.Batu Caves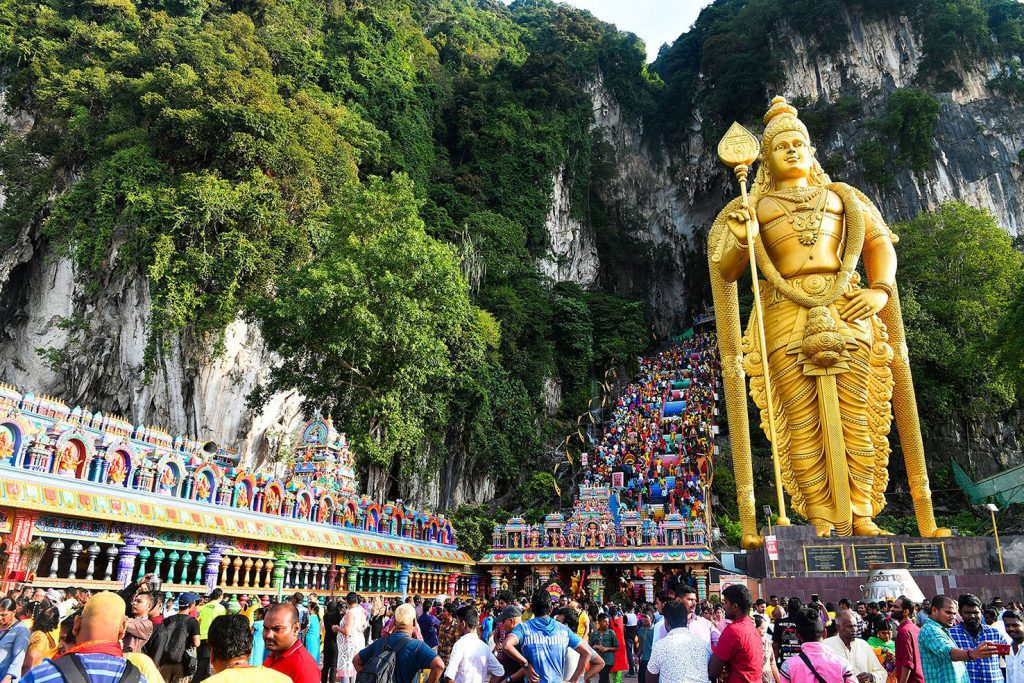 If you're looking for interesting things to do in Kuala Lumpur on your next visit to Southeast Asia, Batu Caves could be the answer. Located 30 minutes north of the city, these caves are believed to be over 400 million years old. The Batu Caves attract over a million visitors each year due to their spiritual and topographical elements. The first thing you will probably see is the formal statue of Lord Murugan. Standing nearly 141 feet tall, it is the world's largest representation of a Hindu deity. After stunning the golden god of war, climb all 272 steps to arrive inside the magnificent temple cave. Get immense peace and offer your devotion at Hindu shrines. At the bottom of the stairs, you will find the Art Gallery Cave and the Museum Cave, which have many shrines and paintings depicting Lord Murugan's victory. Ramayana Cave is another area dedicated to Lord Hanuman, the Hindu monkey god. These limestone cliffs reach nearly 500 feet in some areas. Craving some adventure? Grab a rope and slip into your climbing shoes! Batu Caves have become a popular rock climbing destination as they have more than 160 routes. Even if scaling heroic heights isn't your thing, watching rock climbers scale ancient caves in such a quiet and peaceful location is still a treat.
5.Gunung Mulu National Park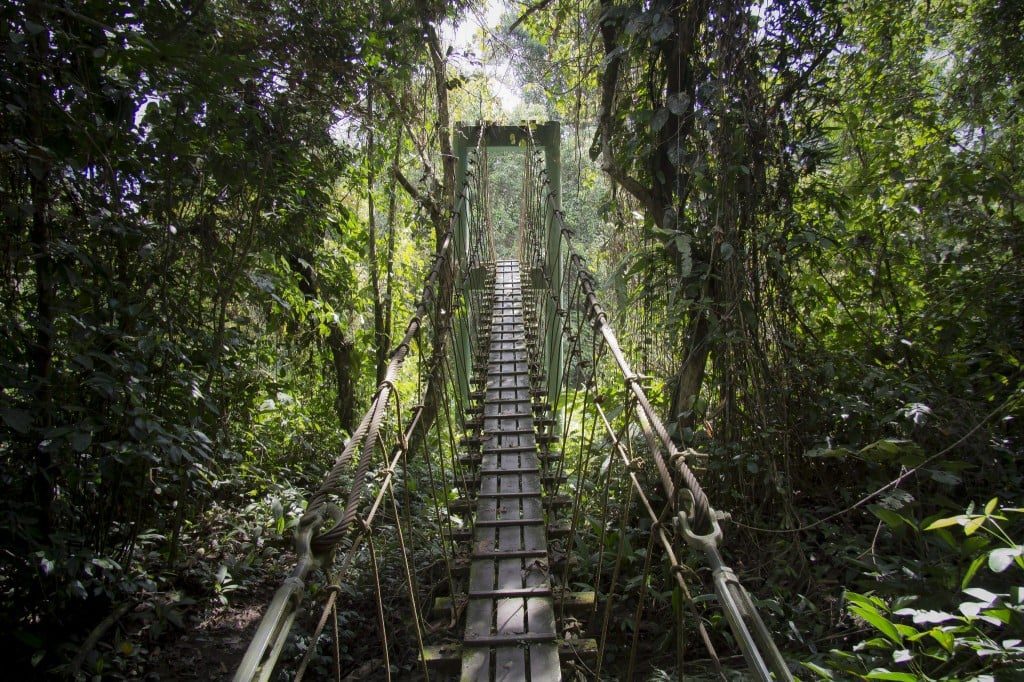 A jungle trek through Sarawak, Malaysian Borneo, is home to the fascinating geological features known as Mulu Pinnacles and Mulu Caves. Behold the beauty of nature on an astonishing scale. Gunung Mulu National Park is a protected rainforest in Borneo, Malaysia. It is known for its dramatic peaks and caves, including the huge, bat-filled Deer Cave. The cave leads to the Garden of Eden, a hidden valley and waterfall surrounded by limestone cliffs. Gunung Api's Pinnacles are tall limestone formations with steep trails and rare orchids. There are views of the park at the top of Gunung Mulu Mountain.
People Like To Read This Also:
Follow Us: Facebook | Instagram | Twitter | YouTube | Telegram | Google News
For the latest Travels News, Flights exclusives, Places, Best Foods, and more, follow the Mikaytravels website and YouTube channel, or head to our social media platforms like Twitter, Facebook, Instagram!