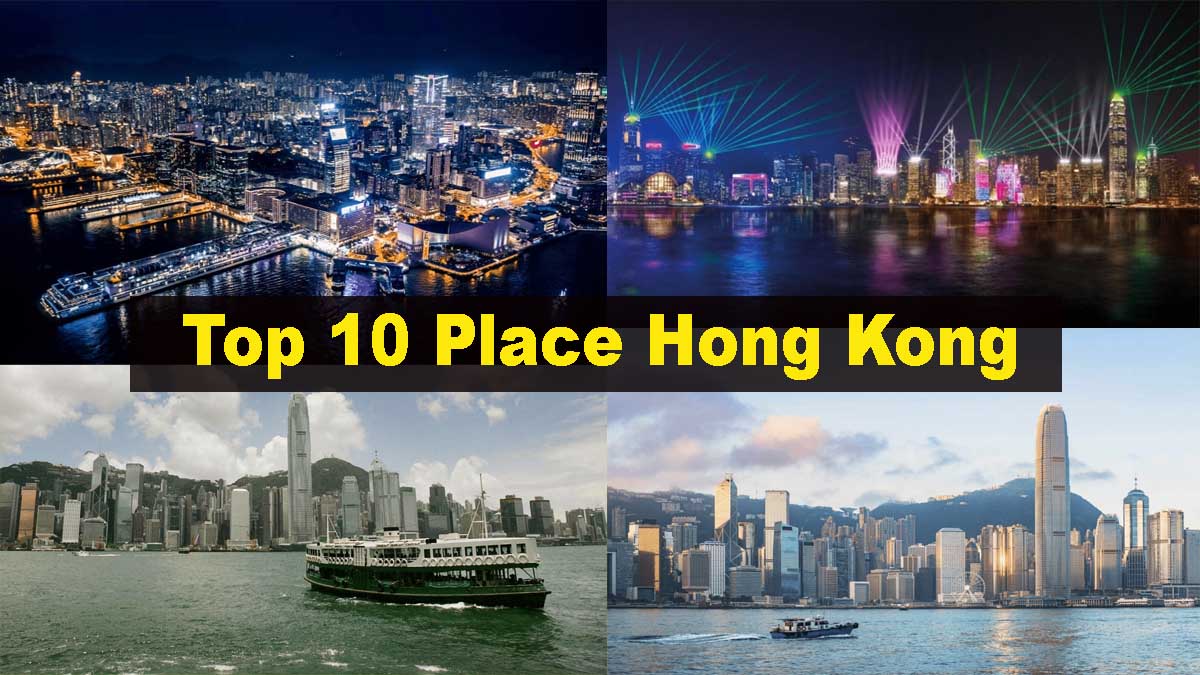 Top 10 Places to visit in Hong Kong: Hong Kong is an incredibly unique destination for travelers, with surprises around every corner. The former British colony, which has been a prominent part of Hong Kong for over 100 years, has now become a tourist attraction for many visitors. and Hong Kong is one of the biggest tourist destinations in China with many of the best places to visit in Hong Kong. Hong Kong, officially the Hong Kong Special Administrative Region of the People's Republic of China, is a city and special administrative region of China located on the eastern Pearl River Delta in southern China.
Top 10 places to visit in Hong Kong
#1 Star Ferry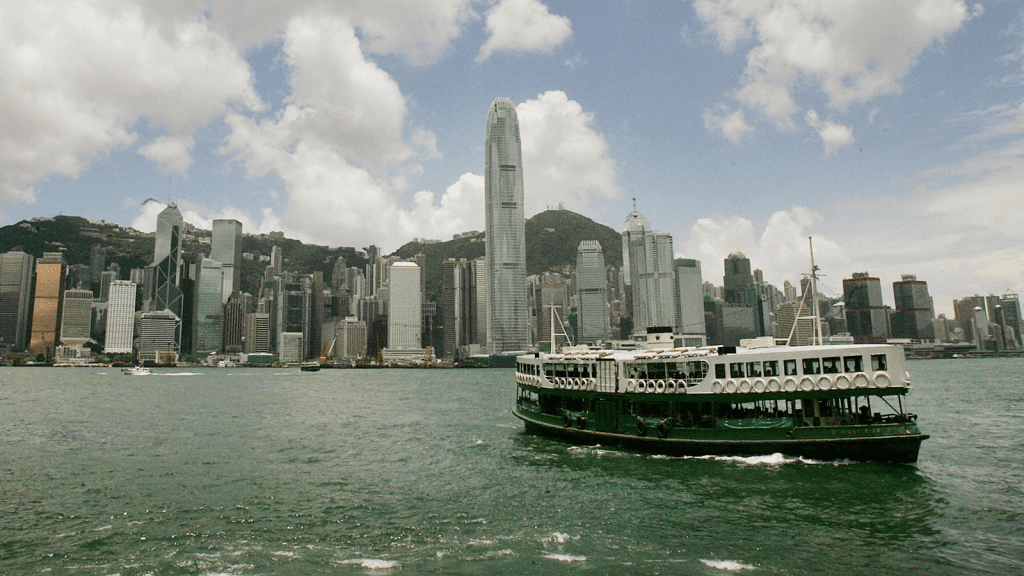 One of Hong Kong's most famous symbols is the Star Ferry, which has transported passengers and tourists across Victoria Harbor between Hong Kong Island and Kowloon for over 130 years. Music Cloud Wheels and Castle Builder by Puddle of Infinity A fleet of twelve ferries currently operating carries more than 70,000 passengers a day, or 26 million a year. Although the port is crossed by rail, and road tunnels, the Star Ferry continues to provide A cheaper way of harbor crossing. The company's main route runs between Central and Tsim Sha Tsui.
#2 Symphony of Lights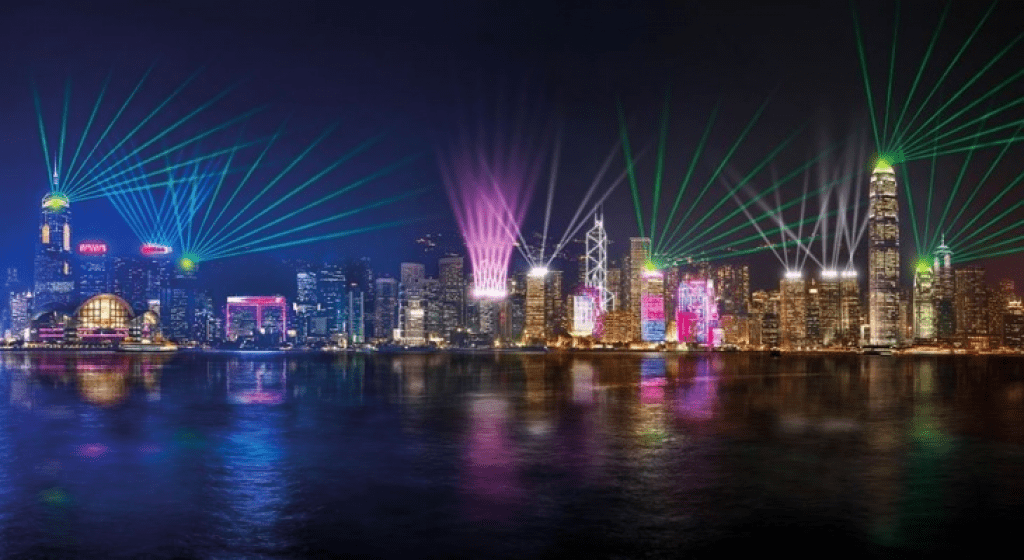 A Symphony of Lights has been named the world's largest permanent light and sound show by Guinness World Records. This nighttime spectacle combines the interactive lights of 44 landmark buildings on both Hong Kong Island and Kowloon with musical effects to reveal a vibrant and breathtaking nighttime vista of Victoria Harbour. The multimedia show lights up Victoria Harbor every night and is recognized as one of the world's most spectacular light shows.
#3 Tsim Tsa Tsui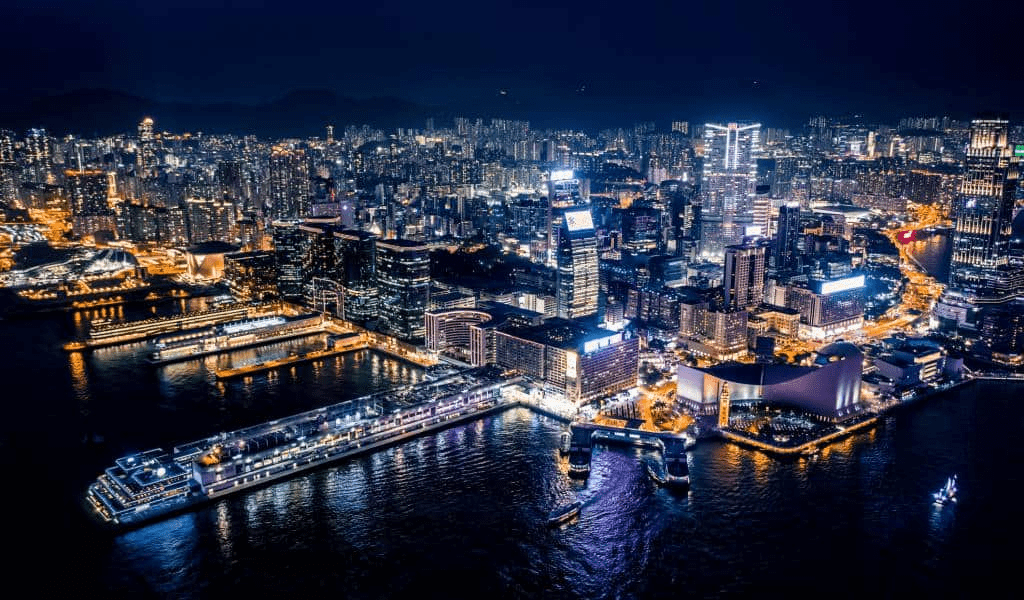 Tsim Sha Tsui is a shopping and nightlife district in Kowloon. Casual eateries and eclectic local shops abound along neon-lit Nathan Road, while luxury malls line nearby Canton Road. The Tsim Sha Tsui Promenade, located on Victoria Harbour, is a popular spot to admire Hong Kong's skyline, while mainstream concerts and musicals are presented in Hong Kong's cultural hub.
#4 Victoria Harbour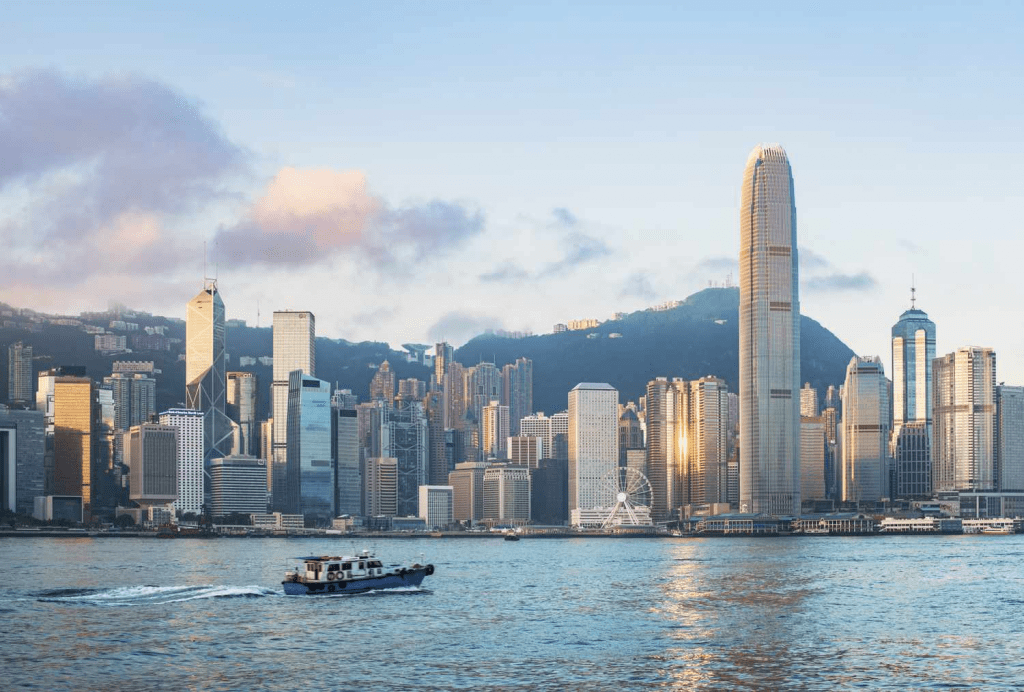 The new tourist attraction here in Hong Kong, The Little Dubai and known as East Coast Park on the Victoria Harbor waterfront, is a beautiful place to live and relax. Victoria Harbor is one of Hong Kong's most popular attractions, and Victoria Harbor is a natural harbor on Hong Kong Island, from the north to the south of the Kowloon Peninsula.
#5 Ocean Park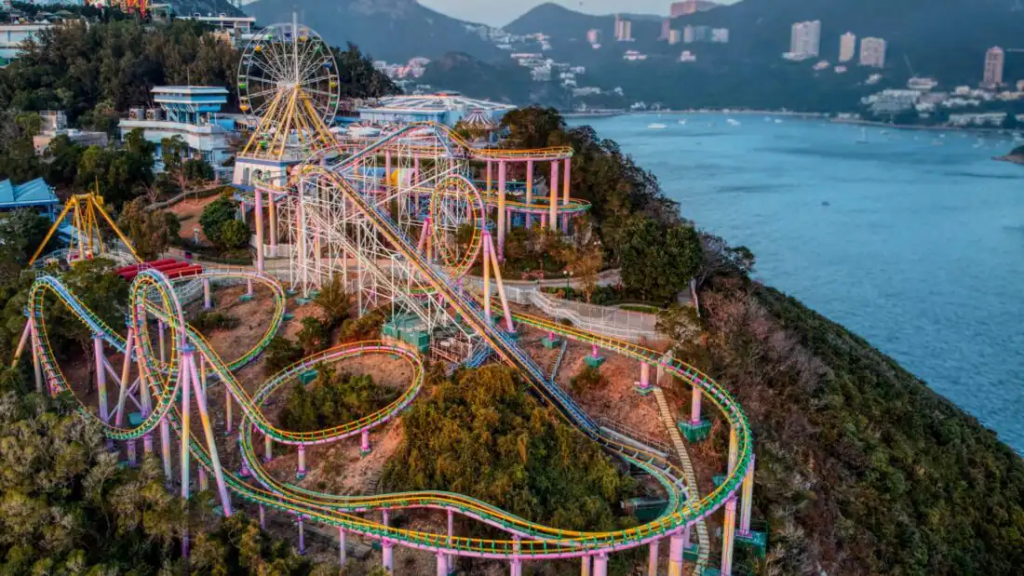 If you are ever in Hong Kong, one of the top things I would recommend you do is visit Ocean Park, one of the best theme parks in Hong Kong. You can go to Disneyland in other countries, but Ocean Park is really quite unique. It is a marine-life theme park that focuses on animals, theme park rides, and cool shows.
#6 Big Buddha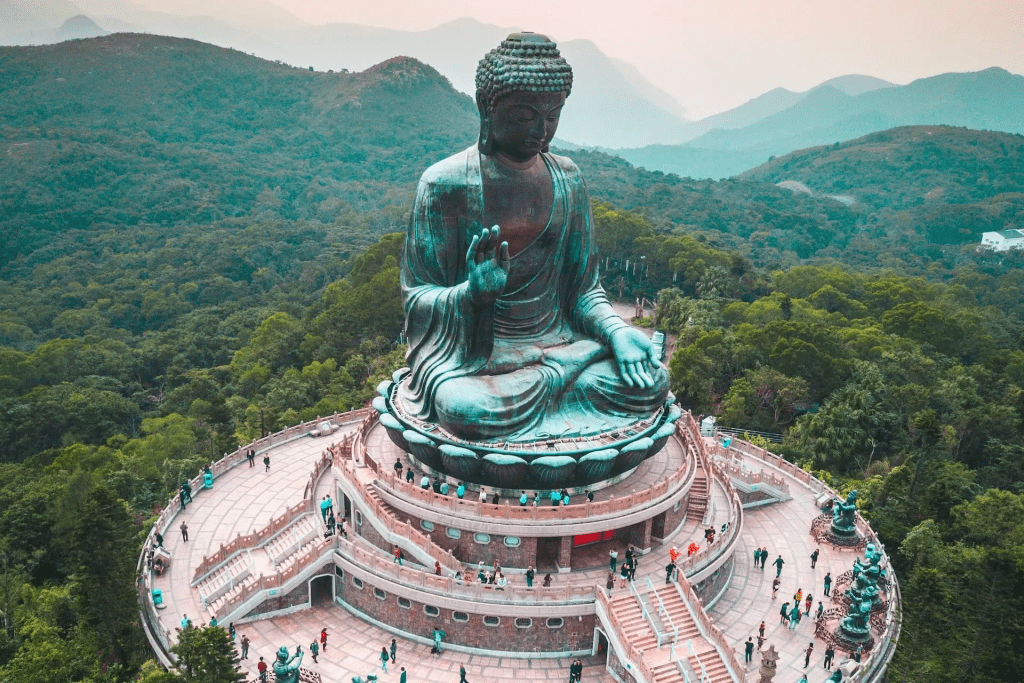 The remote Po Lin Monastery, hidden in the lush mountains, became a popular attraction when the unusual statue of Tian Tan Buddha (the Big Buddha) was erected in 1993. Standing 34 meters high and facing north, this magnificent bronze Buddha attracts pilgrims from all over. Asia Opposite the statue, Po Lin Monastery is one of Hong Kong's most important Buddhist sanctuaries and has been dubbed the "Buddhist World in the South." Home to many devout monks, the monastery is rich in colorful displays of Buddhist iconography, and its pleasant garden is alive with birdsong and the fragrance of flowers.
#7 DISNEYLAND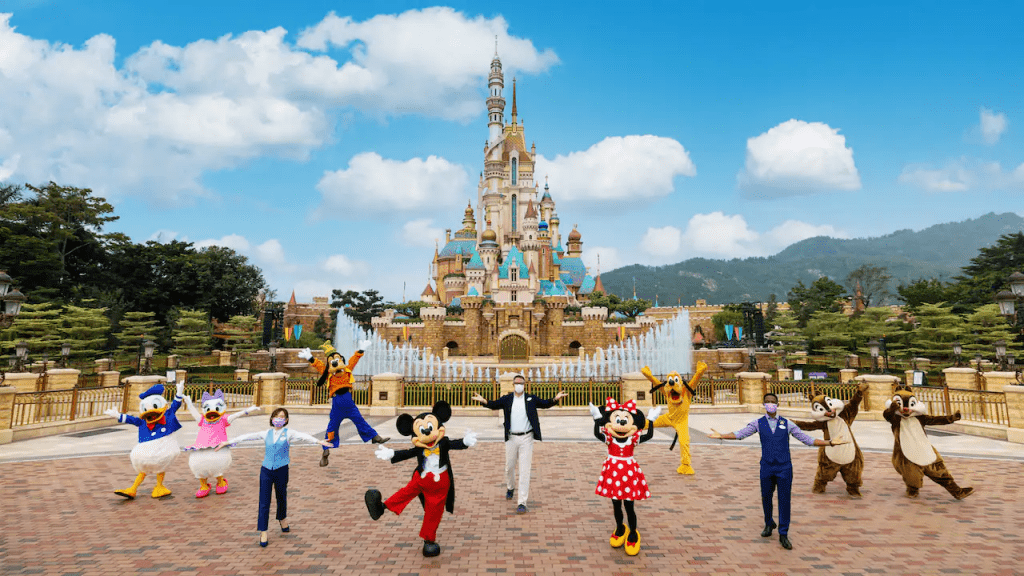 Hong Kong Disneyland is the largest theme park in Hong Kong. It currently consists of seven themed areas, including two unique ones for Hong Kong Disneyland: Grizzly Gulch and Mystic Point. The fort has recently been renovated for 2020, with a new spectacular at night.
#8 Sham Shui Po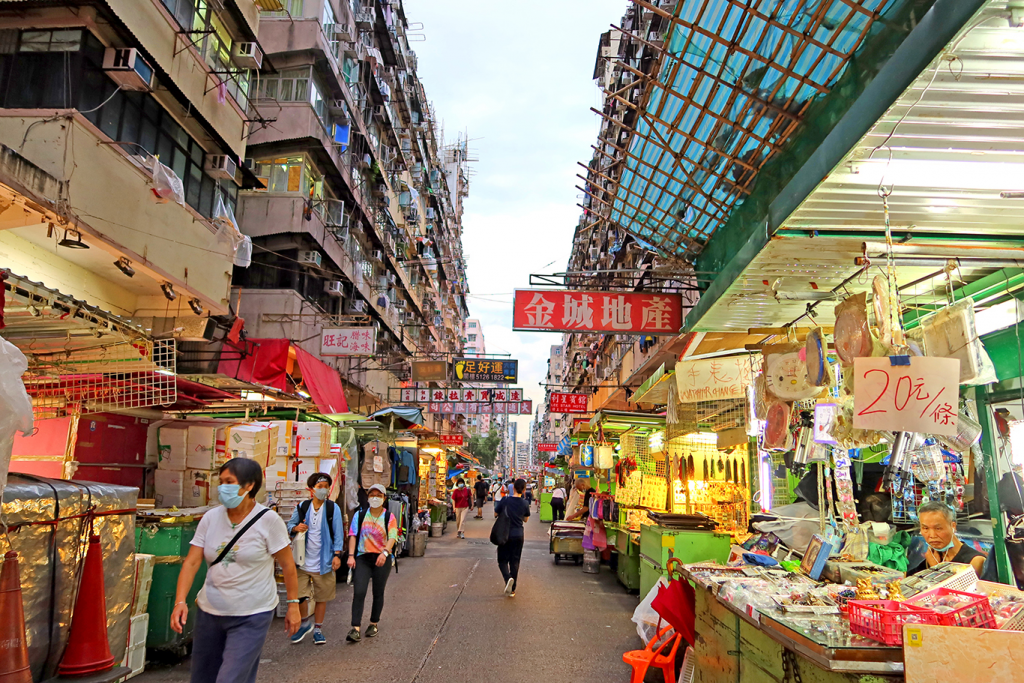 Nighttime exploration of Hong Kong's working-class neighborhood Sham Shui Po: Known for street markets, street food, and electronics, Sham Shui Po is located in North Kowloon.
#9 Peak Tram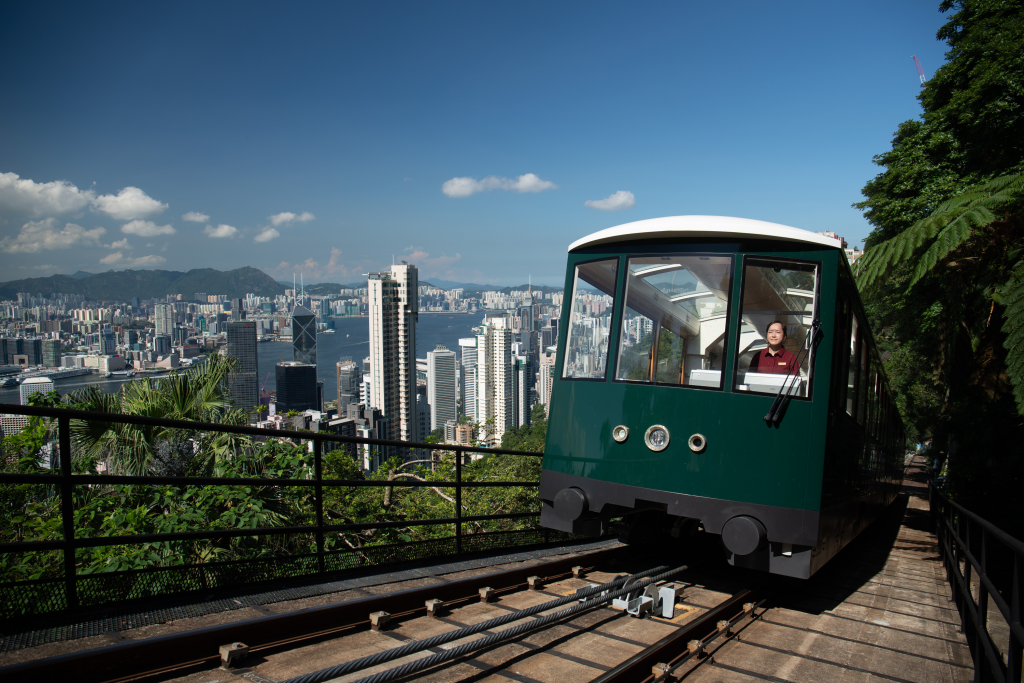 The best way to enjoy the ultimate peak experience is with the Peak Tram Sky Pass, which offers you a ride on the famous Peak Tram and spectacular views of Hong Kong from the Sky Terrace 428, the highest point in Hong Kong, which has a 360-degree viewing platform over. The Peak Tram is a funicular railway in Hong Kong. It runs from the Central District to Victoria Peak.
#10 Victoria Peak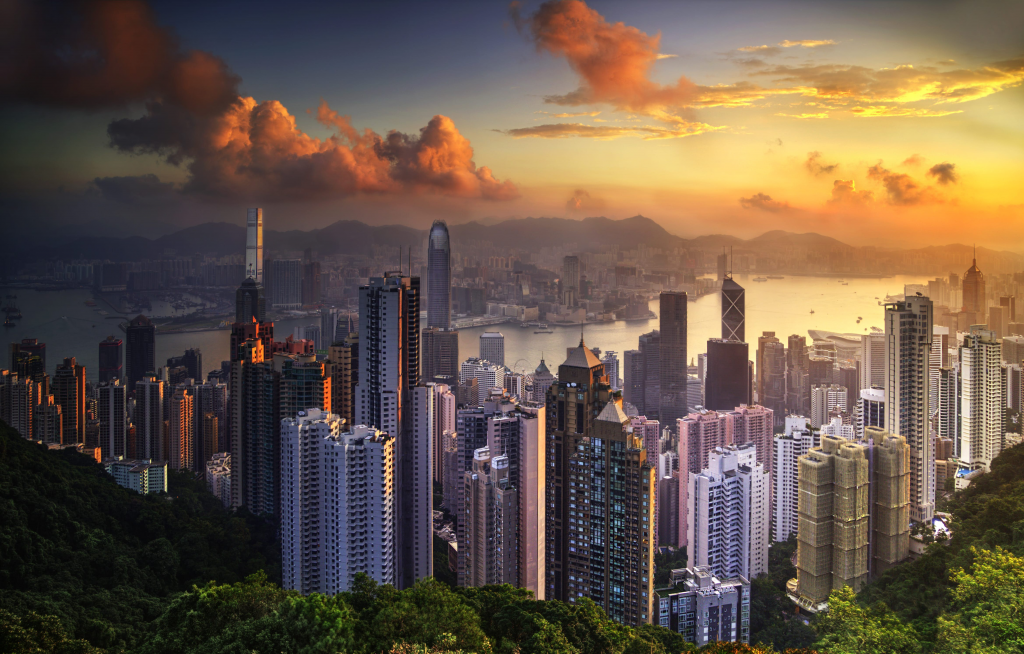 The peak, also known as Victoria Peak, is another famous landmark in Hong Kong. You can get there quickly by taking bus 15 from IFC, or you can try taking the Peak Tram and experience it! Although it costs more (services affected due to covid/cheque availability)…. or simply, the hike to the top is free If you just want to visit the area for a few hours, this is another option, and you can also hike back down or take the bus back to Central if you prefer. It is going up a bit and getting very hot in the summer season. If this is not a problem and you sweat profusely.
People Like To Read This Also:
Follow Us: Facebook | Instagram | Twitter | YouTube | Telegram | Google News
For the latest Travels News, Flights exclusives, Places, Best Foods, and more, follow the Mikaytravels website and YouTube channel, or head to our social media platforms like Twitter, Facebook, Instagram!