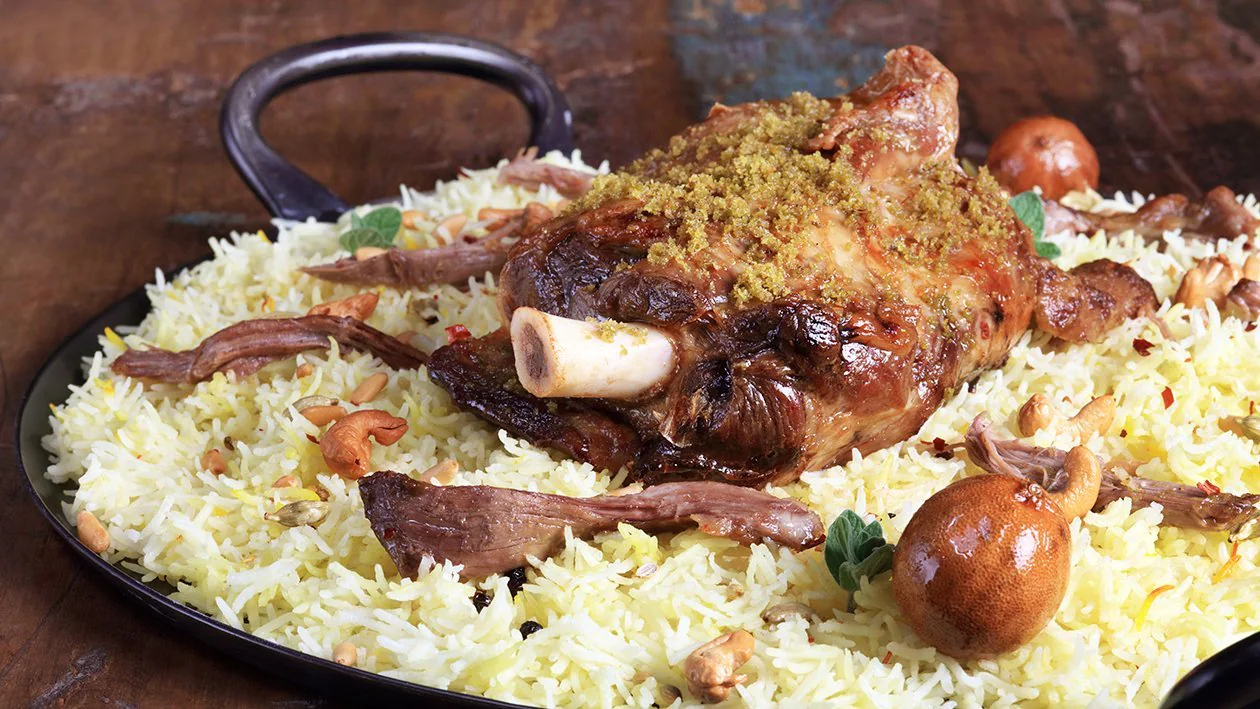 5 Best And Cheapest Foods in Kuwait: Hello friends, I know you're looking for good food in Kuwait, so you've come to the right place. We'll tell you which are the best and cheapest foods in Kuwait you should eat right now. I hope that after reading this article, you will be happy and enjoy these foods because they are within your budget.
Read Also: Kuwait is Going To Have 62nd National Day After The Independence
So, one by one, we will go over all of the foods and explain a little bit about their ingredients so you know exactly what foods have.
1. Machboos Laham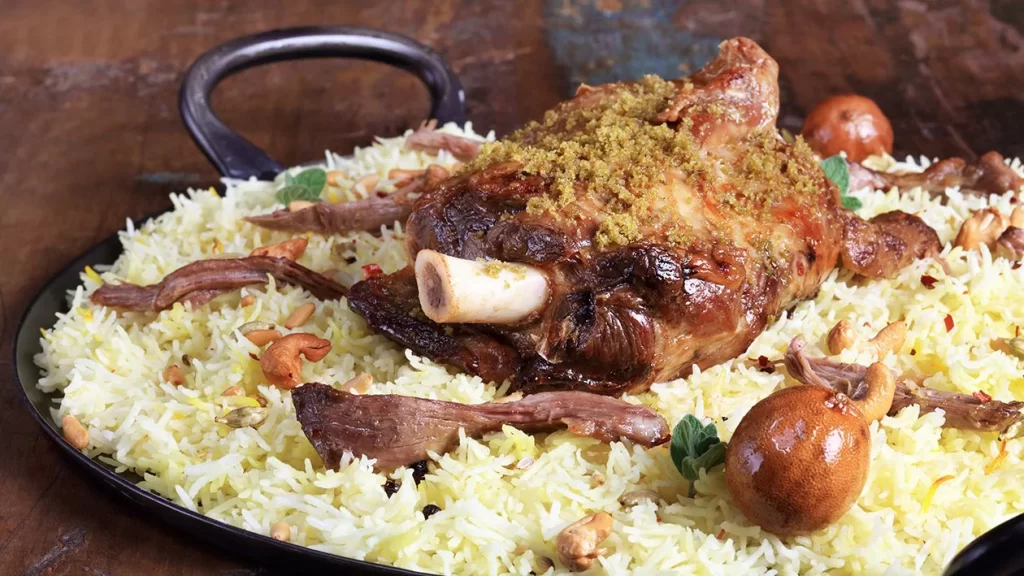 5 Best And Cheapest Foods in Kuwait, This is a very famous and traditional food for Arab people, and mostly Arab people like to eat this food. This food is also called healthy food if we take into account its ingredients, such as cardamom, cinnamon, turmeric, cloves, pepper, and ginger, as well as the mutton or chicken that are all submerged in a bed of slow-cooked long-grain basmati rice.
As you can see in the picture, this food is very simple to prepare, with the rice mixed with saffron and rosewater, topped with a meat piece (chicken, beef, or mutton), and finally garnished with fried onions, raisins, and split chickpeas. They will also provide one kind of dish cooked with garlic and cilantro called dakkus or dakoos. Order on Talabat
Price List
| Items | Price |
| --- | --- |
| Meat Machboos | KD 4.500 |
| Chicken Machboos | KD 2.500 |
| Jordanian Mansaf For 1 Person | KD 5.500 |
2. Mutabbaq Samak: Zubaidi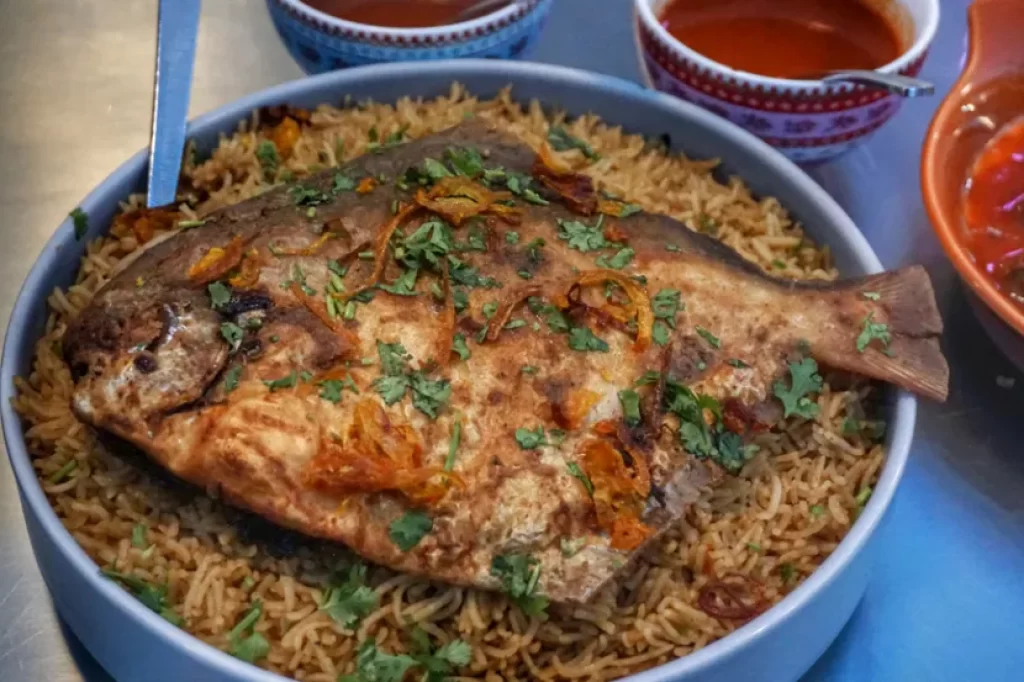 This is also the most famous and best food in Kuwait. In the summer, Kuwaitis enjoy going fishing; they have their own small boat and just enjoy fishing for fresh fish and making Mutabbaq Samak: Zubaidi. some of its famed traditional foods are seafood or fish-based dishes served with spices and rice. Zubaidi, a silver pomfret that is plentiful in this little nation, is the national fish of Kuwait and is used in one of the most popular fish-and-rice dishes.
Now consider the cooking style and ingredients. After being seasoned with turmeric, onions, garlic, sumac, and parsley, the rice is boiled in fish stock. Mango pickles and a side of onions are served with each meal, which is topped with herbs, almonds, and raisins. It is delicious when paired with some tomato gravy or dakoos. Order on Talabat
Read Also: 10 Best Dishes In West Bengal 2023
Price List
| Items | Price |
| --- | --- |
| Mutabbaq Zubaidi Nahma | KD 9.750 |
| Nahma Shrimp Biryani | KD 4.950 |
| Mutabbaq Zubaidi | KD 7.500 |
3. Quozi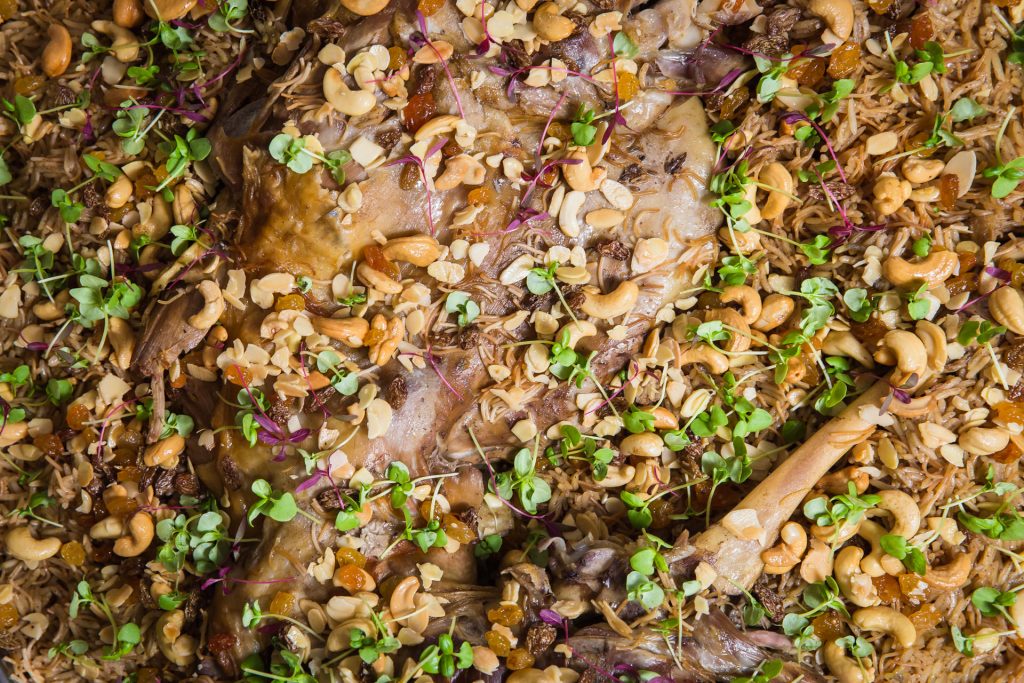 This is one of my favorite foods. This food is mainly qouzi, also known as ghozi or goozi, which is another rice-based cuisine that is a must-try for anyone looking for authentic Kuwaiti cuisine. It is frequently served at special occasions and ceremonies, such as weddings. As shown in the image, this dish will be stuffed with meat, vegetables, and nuts, with some extra seasoning for flavor. This food must be cooked in the oven over a low heat. I hope you will try this dish when you visit Kuwait because it is the most popular dish in Kuwait.
Price List
| Items | Price |
| --- | --- |
| Quozi Chicken | Update Soon |
| Quozi Laham | Update Soon |
| | |
4. Mandi Laham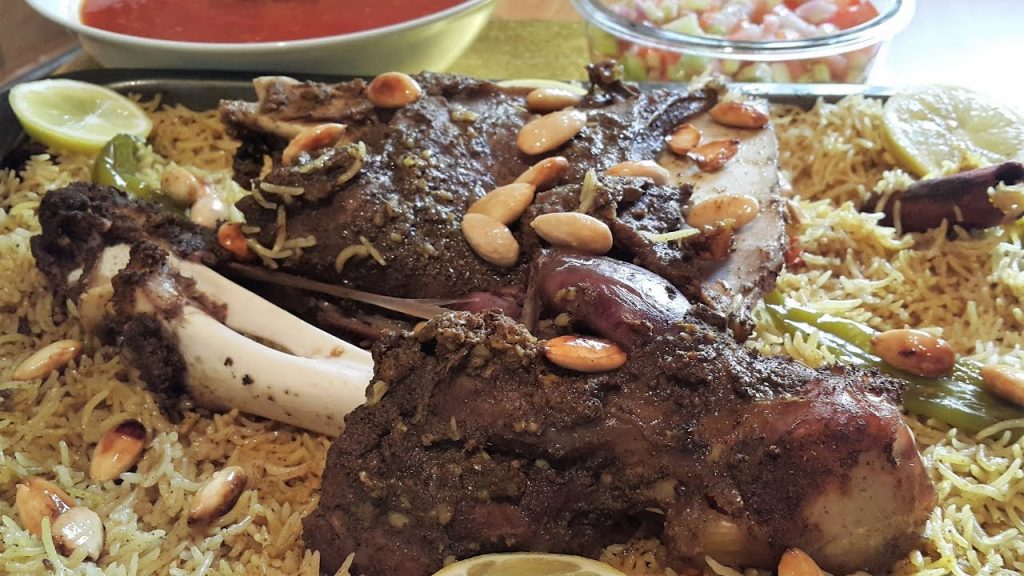 This food is also all people like to eat. Mandi laham is a popular dish not only in Kuwait but throughout the Arab world. this very simple and delicious food. It has three kinds of food: it comes with meat, laham (beef), and is also served with chicken. It tastes best when paired with a side of salad, yogurt, or dakoos and is typically served with basmati rice spiced with herbs, or biryani.
Contrary to jasmine rice, basmati rice requires a distinct method of preparation. And, if you ever visit Kuwait, you must try this food with your family and friends; it is also inexpensive and the best price you will find anywhere in Kuwait. 
Price List
| Items | Price |
| --- | --- |
| Mandi Laham | KD 2.500 |
| Mandi Chicken | KD 1.500 |
| Mandi Mutton | KD 3.500 |
5. Mumawash Rubyan or Murabyan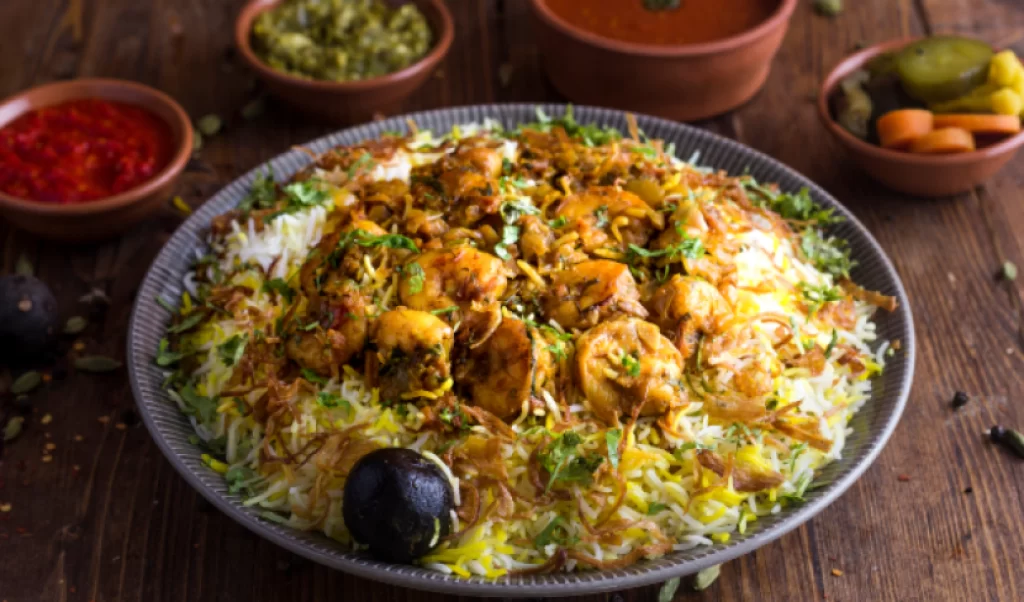 If you're looking for a seafood dish, Murabyan is the place to go; it's loaded with locally sourced shrimp. It features a flavorful entrée of sautéed dried black lime, or loomi, onions, coriander, and turmeric. In Murabyan, they used fresh or dried shrimps, and if we look at this cooking process, there are so many kinds of ingredients that are mashed and cooked with mung beans or lentils and tomatoes, and seasoned with various spices such as cloves, bay leaves, and cardamom pods.
Because you will find very little of this food in an outside restaurant, Kuwaitis prefer to cook it in their own homes and party areas. 
Price List
| Items | Price |
| --- | --- |
| Nahma Shrimp Biryani | KD 9.900 |
| Update Soon | Update Soon |
| Update Soon | Update Soon |
People Like To Read Also This:
Michelle Gabule
Recent Posts
Michelle Gabule
My Name is Michelle Gabule. Professional Content analyst.