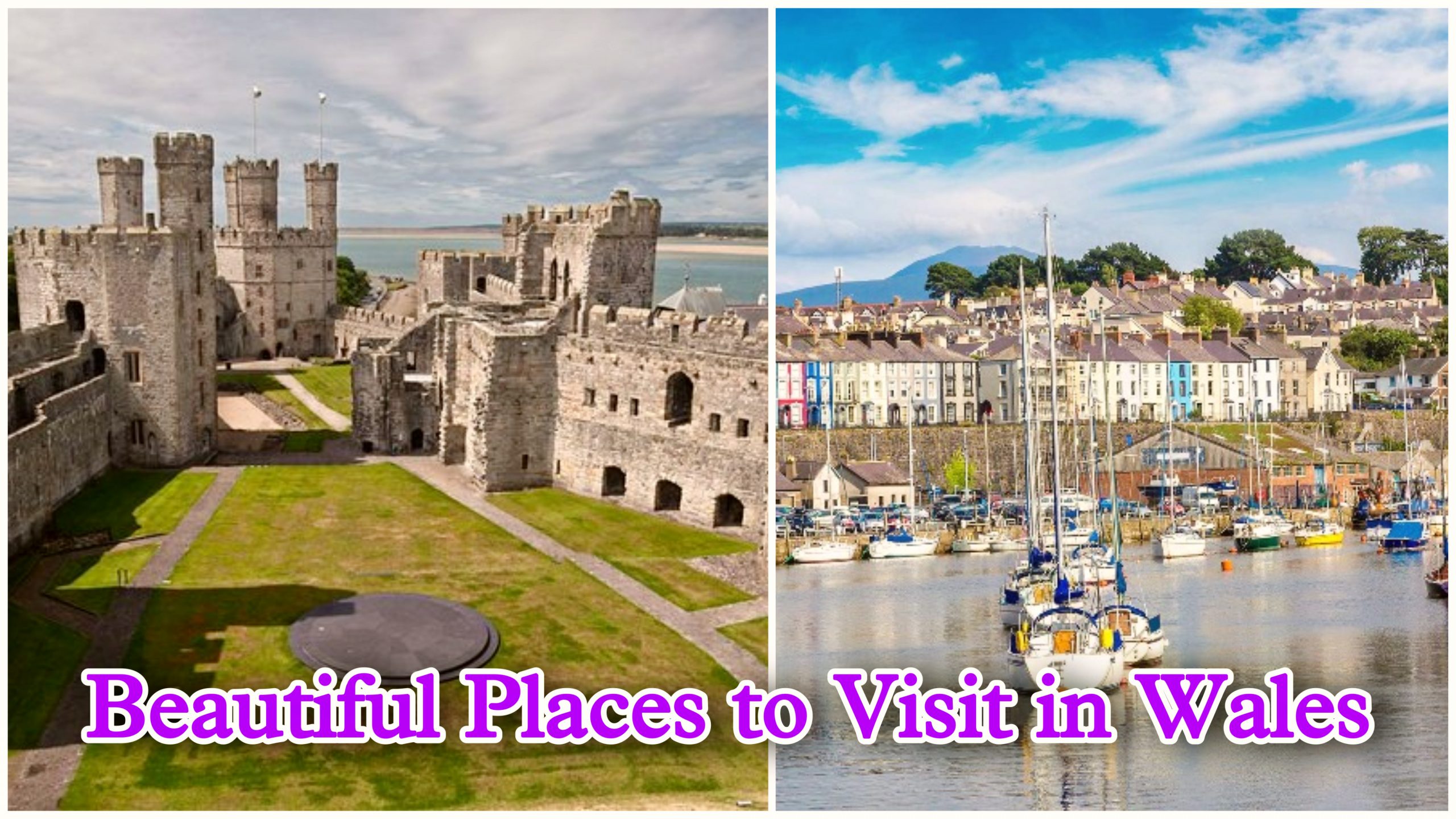 Wales is a country rich in history and culture, with beautiful scenery from the rugged mountains of Snowdonia to the golden beaches of the Gower Peninsula. The country's capital, Cardiff, is a lively and cosmopolitan place, while other cities in Wales, such as Swansea and Newport, offer a more traditional Welsh experience. There are plenty of castles to explore, as well as Roman ruins and medieval churches. Here's a look at the best places to visit in Wales. There is a list of the top 10 beautiful places to visit in Wales.
#1.Caernarfon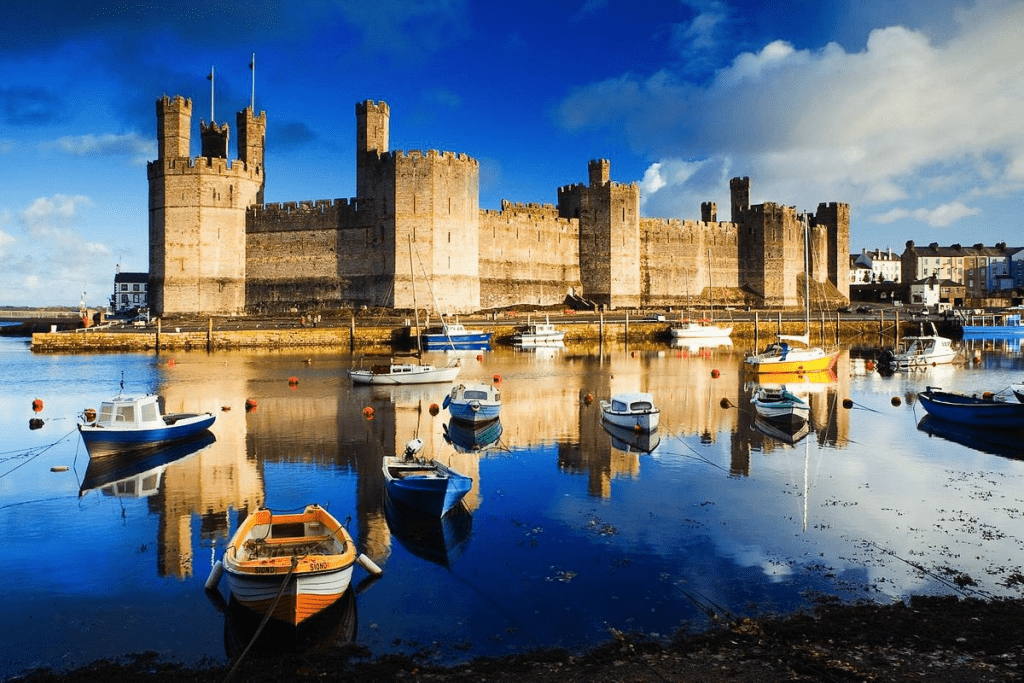 The castle and city walls of the port and the Royal Town in Gwynedd, Wales, are part of the World Heritage Site. Caernarfon Castle, located in the northwest corner of Wales in Great Britain, is an outstanding example of medieval castle construction. Work on the site began 700 years ago. In 1283, the English King Edward I built the castle to stamp his authority on the rebellious Welsh. Edward decorated the castle with royal splendor, such as carved stone eagles and stone heads installed all along the grounds.
Read Also: Philippines Typhoon Rai Massively Harm the Country
#2.Aberystwyth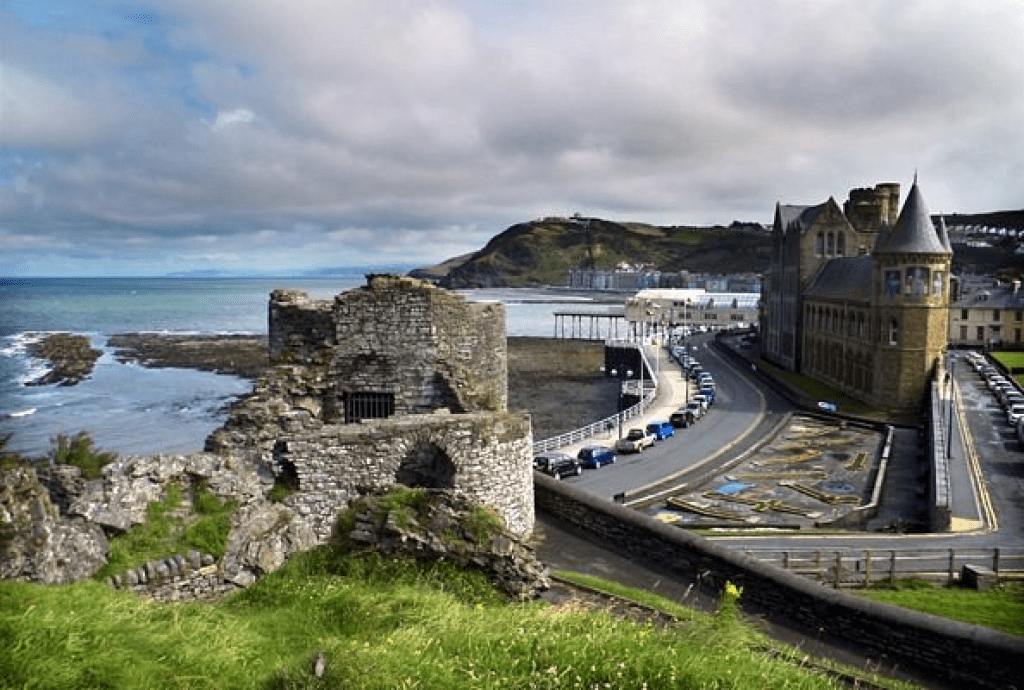 A holiday resort on the west coast of Wales. It is also home to the University of Wales, Aberystwyth, and the National Library. The city is situated between three hills and two beaches and has the ruins of a fort, a pier, and a port. The surrounding hills also contain the visible remains of an Iron Age fort and a monument to Wellington, and once climbed offer stunning views of Cardigan Bay. Aberystwyth is a university town with around seven thousand students, ensuring it is vibrant all year round and not just during the summer.Victorian and Edwardian buildings by the sea are mostly 4–5 stories high. Wide promenades protect the buildings from the wrath of the Irish Sea and provide a place to sit, soak up the sun, and look out over the surrounding hills and mountains, which are often covered in snow in winter. On a clear day, you can see the highest mountain in Wales, Snowdon.
#3.Brecon Beacons National Park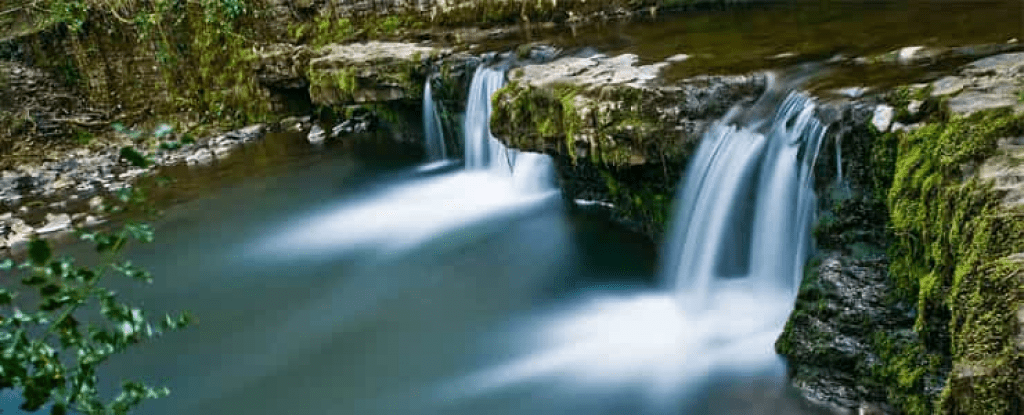 With a drop of 90 feet (27 m), Henroyd Falls is the highest waterfall in South Wales. It is located on National Trust land on the southern edge of the Brecon Beacons National Park. And the waterfall also features in the final scene of the Hollywood blockbuster, The Dark Knight Rises, where it doubles as the entrance to the Batcave.
#4.Cardiff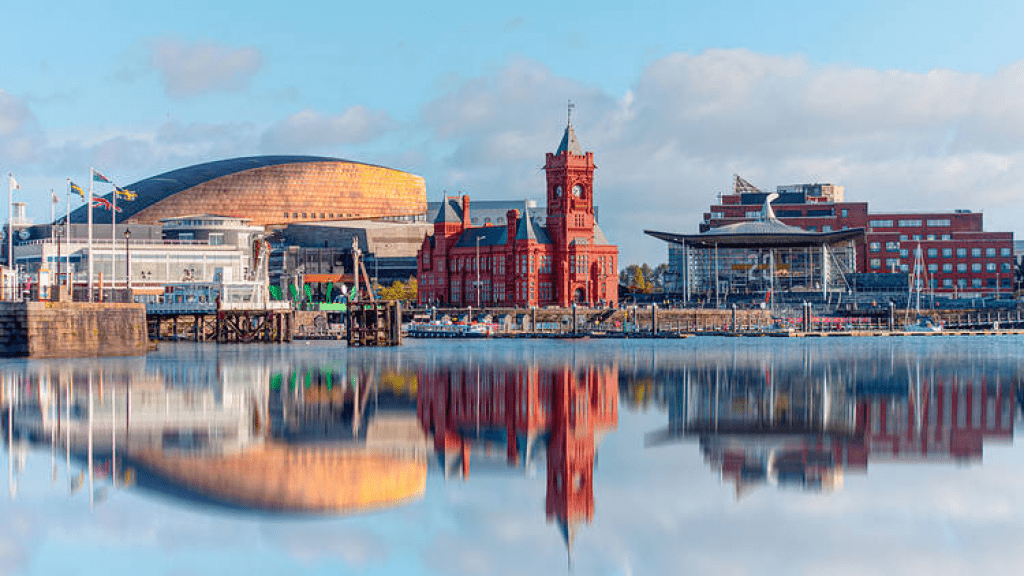 Cardiff is the capital of Wales in the United Kingdom. As Cardiff's famous landmarks have such a long history and cover so much land, there's a huge amount to see and do, but the best places in Cardiff are pretty cool. connected even if you only have one day in that city, due to a layover or connecting flight, and there are many beautiful places in Cardiff. Wales has some of its best places in Cardiff. We collected data on the top 10 places to visit in Cardiff. There are many famous places in Cardiff, and some of them are beautiful places.
#5.Conwy

In the 13th century, Conwy's fortified castle was a safe haven for English raiders as they tried (and tried) to put down angry Welsh rebellions. Today, the port—once vital for military purposes—is now a quiet area treated like a town square by the locals. The scene is soft, multifaceted, and thoroughly Welsh.
#6.North Wales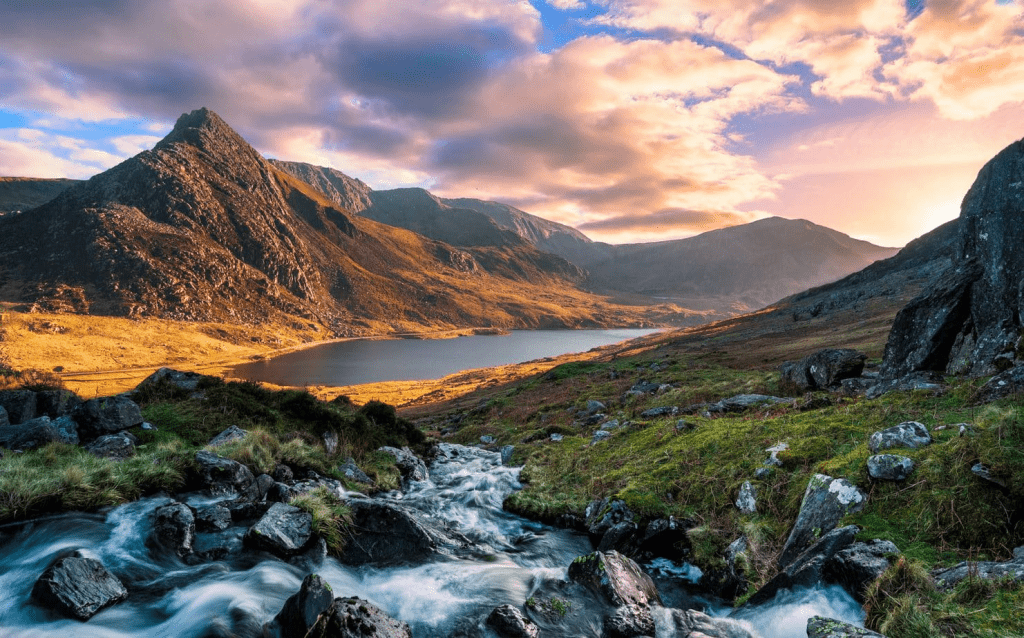 North Wales is an area within Wales, a country in the UK. Snowdonia National Park is a vast, rugged area with waterfalls and trails, including paths to Mount Snowdon. Medieval Conwy Castle has eight large towers plus battlements with sea views. It is close to the resort town of Llandudno along the North Shore Beach. Other castles include the 19th-century Penrhyn Castle, with its Gothic staircase, and the waterside Caernarfon Castle. No visit to North Wales is complete without a visit to the incredible Conwy Castle and the charming surrounding town, where you can walk the walls into Britain's smallest house. If it's a sunset walk you want, be sure to check out Moel Famau on the Clwydian Range. Next is the Victorian seaside town of Llandudno, with its pretty pier, before heading to Great Orme, with its scenic views, ski slopes, and tobogganing. run. Betws y Coed is another beautiful part of North Wales.
#7. Snowdonia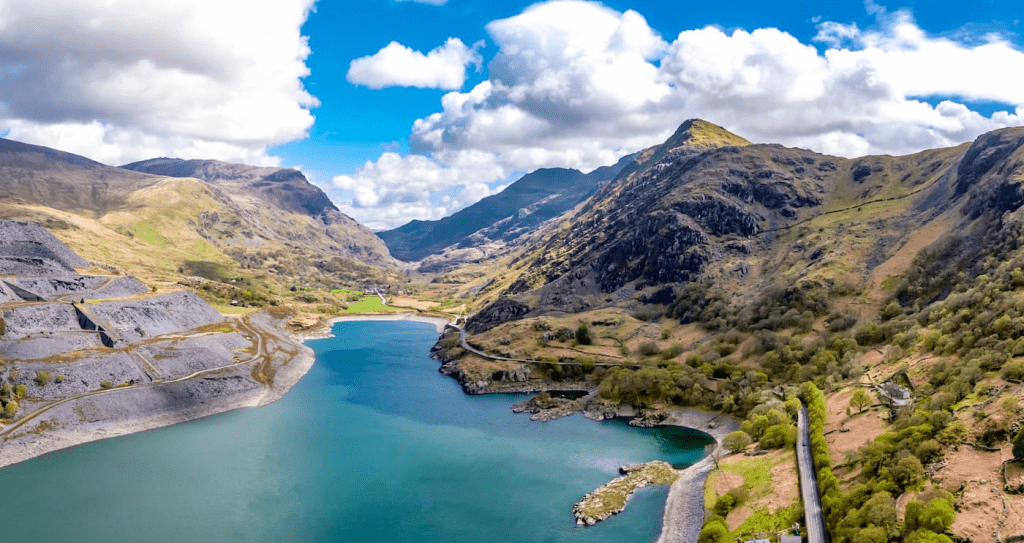 Snowdonia A national park located in North WalesIt's full of so many amazing things! Climb a mountain, explore an abandoned slate mine, visit one of Snowdonia's many charming towns, or visit a castle. Its wild landscapes andThe rugged peaks are steeped in history, and there are plenty of things to do in Snowdonia. Along with more than 50 lakes, the park has a rich cultural heritage. Here,You'll find everything from Roman ruins to ancient ones. Prehistoric circles, traditional stone walls, and authentic Welsh hill farms.
#8 Pembrokeshire Coast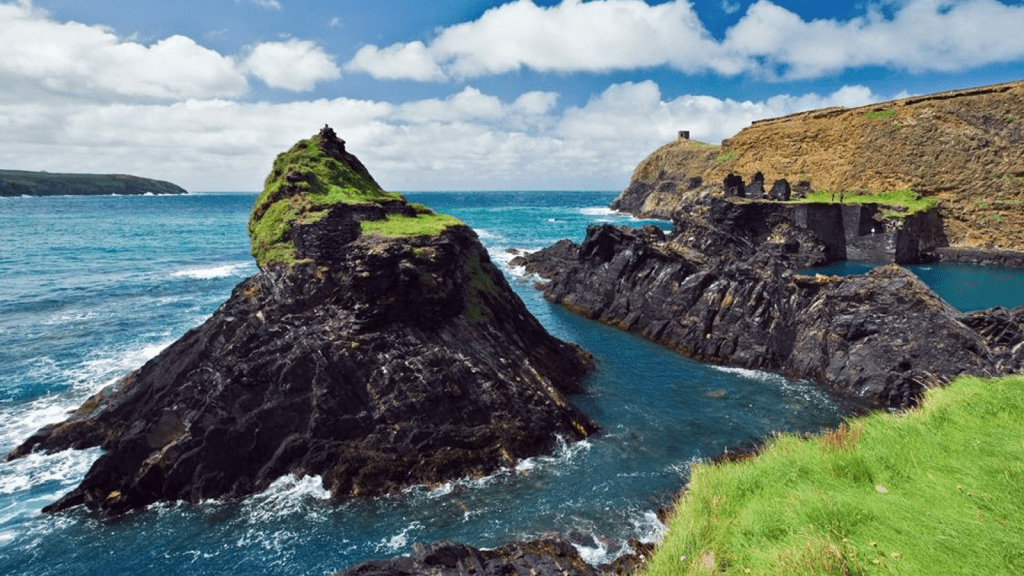 Pembrokeshire, South Wales! Among the most incredible beaches are the famous Pembrokeshire Coastal Path, Tenby, Blue Lagoon, and more! For anyone looking for things to do in Pembrokeshire, there's plenty to add to their list. It is famous for its dolphin spotting. Fresh water West and lots of beautiful places in the wonderful South of Wales.
#9 Hay-on-Wye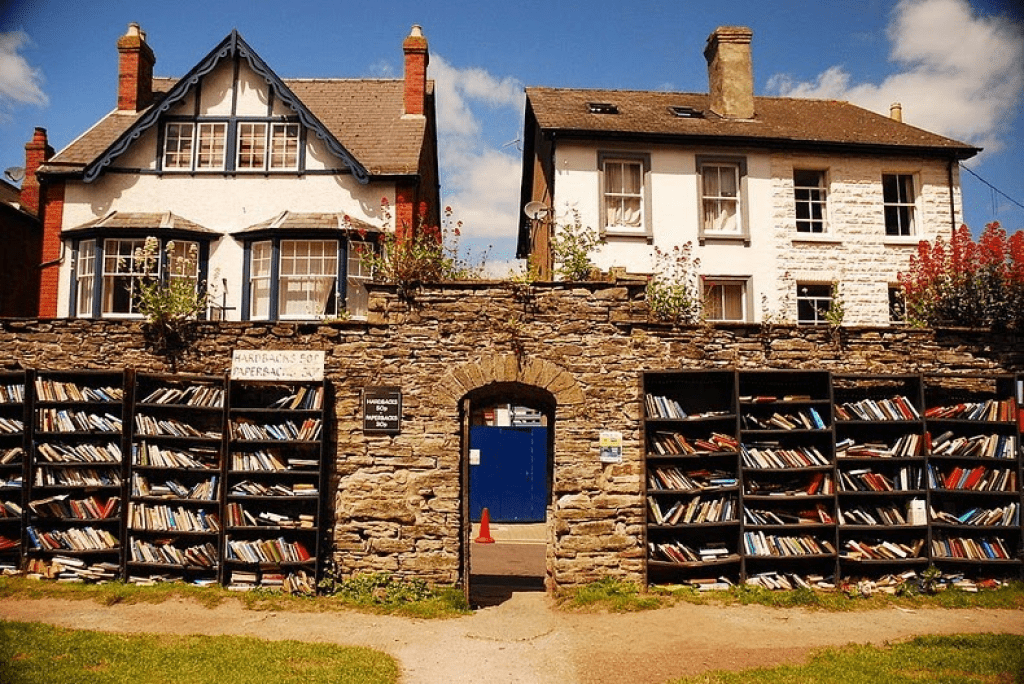 It's the perfect location for the historic and important market town of Hay on Wye, located on the Monmouthshire, Wales, border with Herefordshire, England, and famous for its love of books! And a walk around this small town on the border of England and Wales is famous for its large number of second-hand bookshops.
#10. Devil's Bridge and the Hafod Estate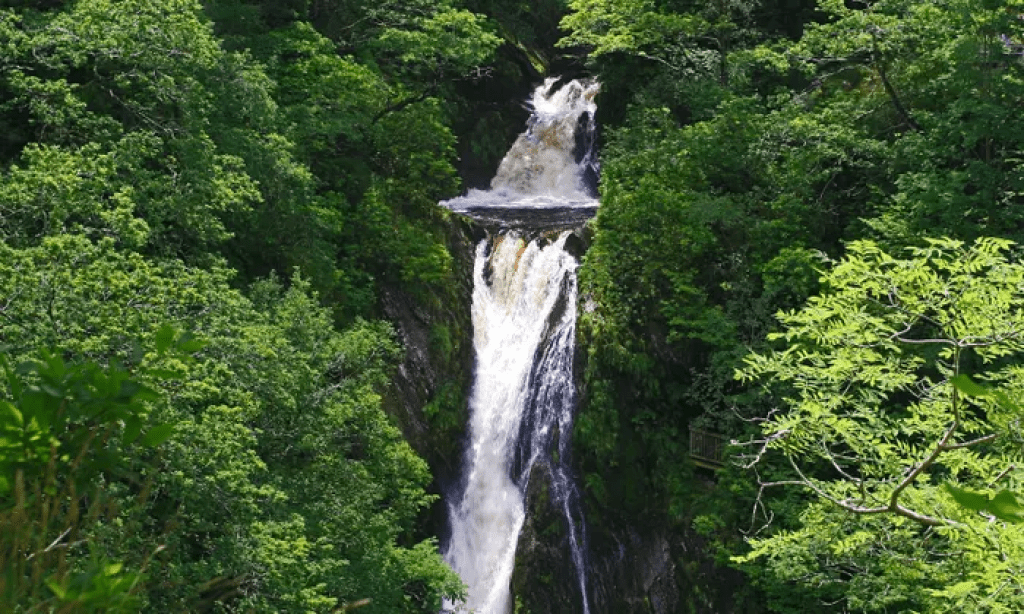 This place is famous for the 3 bridges, which are built one on top of the other, which is one of the best attractions here because this is the one and only bridge around the globe. Along with these, the 300-foot Mynach Waterfalls, which give you an amazing experience.
People Like To Read This Also:
Follow Us: Facebook | Instagram | Twitter | YouTube | Telegram | Google News
For the latest Travels News, Flights exclusives, Places, Best Foods, and more, follow the Mikaytravels website and YouTube channel, or head to our social media platforms like Twitter, Facebook, Instagram!