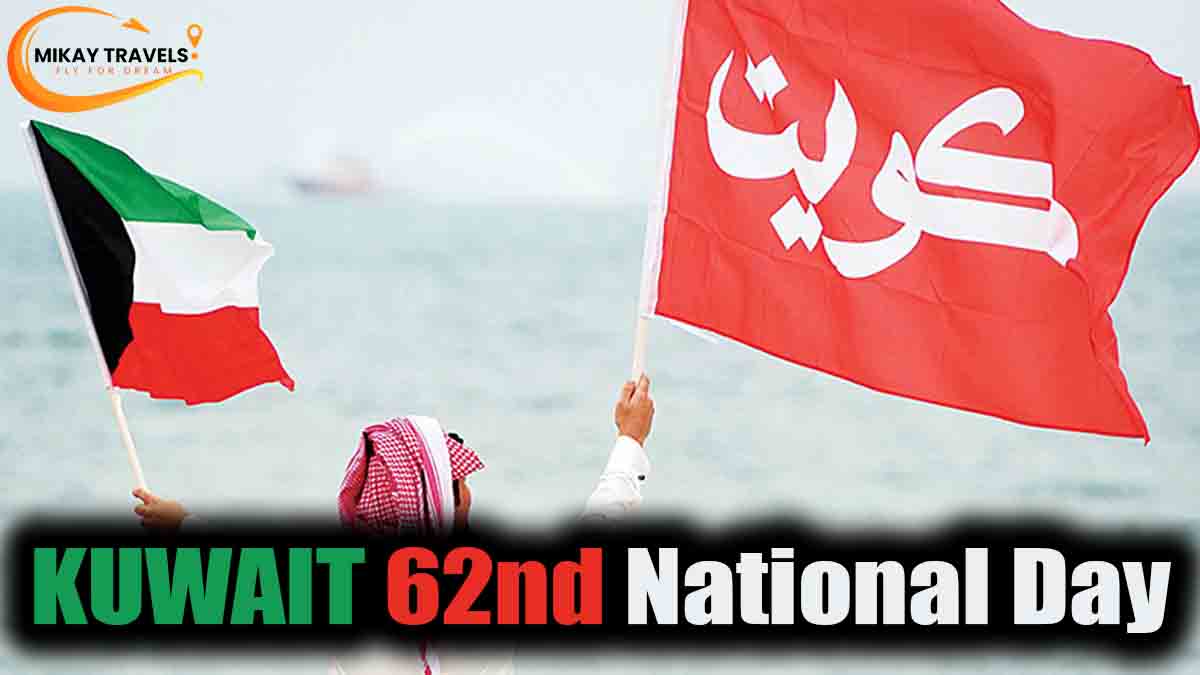 Kuwait is Going To Have 62nd National Day After The Independence. Kuwait is located at the Persian Gulf and is a sovereign state in Western Asia. Kuwait National Day is the biggest day of Kuwait's This day is a holiday everywhere in Kuwait, according to the Kuwaiti government. Everyone roams around with flags on their vehicles, and their way of celebrating National Day is by filling balloons with water and hitting them with the vehicles.
About Kuwait independent
Let's talk and know how Kuwait became independent when it became independent and what events happened at the time of independence. Kuwait is also known for the modern-era Gul War, which started in 1990 and lasted until February 1991. But before the Gulf War, there are some suspicions we would like to know.
This was in the summer of 1990, when Iraqi dictator Saddam Hussein complained to OPEC (the Organization of Petroleum Exporting Countries) about Kuwait's illegally extracting petroleum without informing anyone by drilling a slant from Rumaila Field near the border. And they also complained about the behavior of Kuwait, which was going against the agreement, and said that if this continued, Iraq would attack; such threats were given to Kuwait. and also told OPEC that Kuwait is producing more gasoline than its capacity.
But before the war between Kuwait and Iraq, there was a war between Iran and Iraq in the 1980s, which lasted for 8 years and is considered a fierce war in the world. Kuwait provided a lot of funding to Iran during the war between Iran and Iraq, due to which the economic system of Iraq started to weaken. And that's why Kuwait got a lot of debt from Iraq. And it was difficult for Saddam Hussein, the dictator of Iraq, to return so much money to Kuwait.
This is the reason why the production of raw oil in the international market has drastically reduced its cost. And because of this, the economic condition of Iraq also suffered a lot. After this, he said that Kuwait should compensate for the huge damage that has been done by them or else get ready for war. and its compensation amount will be 10 billion dollars.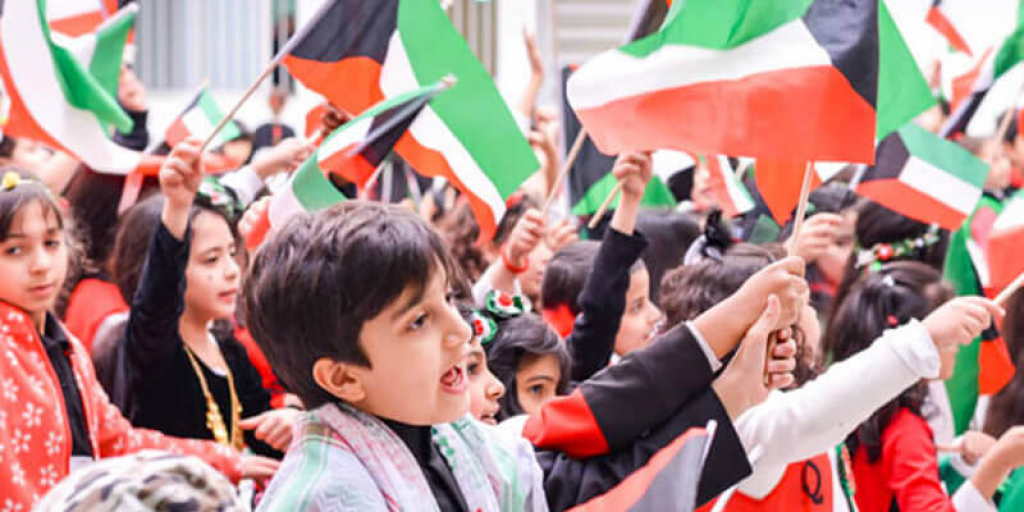 Accepting their mistake, the government of Kuwait talked about solving the matter through a meeting. And Kuwait agreed to give 9 billion dollars, but dictator Saddam Hussein demanded 10 billion dollars. It can also be understood that 1 billion dollars caused the war. Then Saddam Hussain made a fierce attack on Kuwait after planning it, and this incident was so fatal. Seeing this attack, the army of Kuwait started running away from the front. And also out of fear for Kuwait's empowerment, high-powered businessmen left Kuwait and went to Saudi Arabia to settle down there.
Saddam Hussain's armed forces used to be ranked #4 in the world at that time, and his army was so powerful that the entire country of Kuwait was captured in just 2 days of the attack. And then dictator Saddam Hussain ordered his army to be stationed on the border of Kuwait, which connected with Saudi Arabia. Seeing this, some Gulf countries felt that the threat of Saddam Hussein was hovering over them.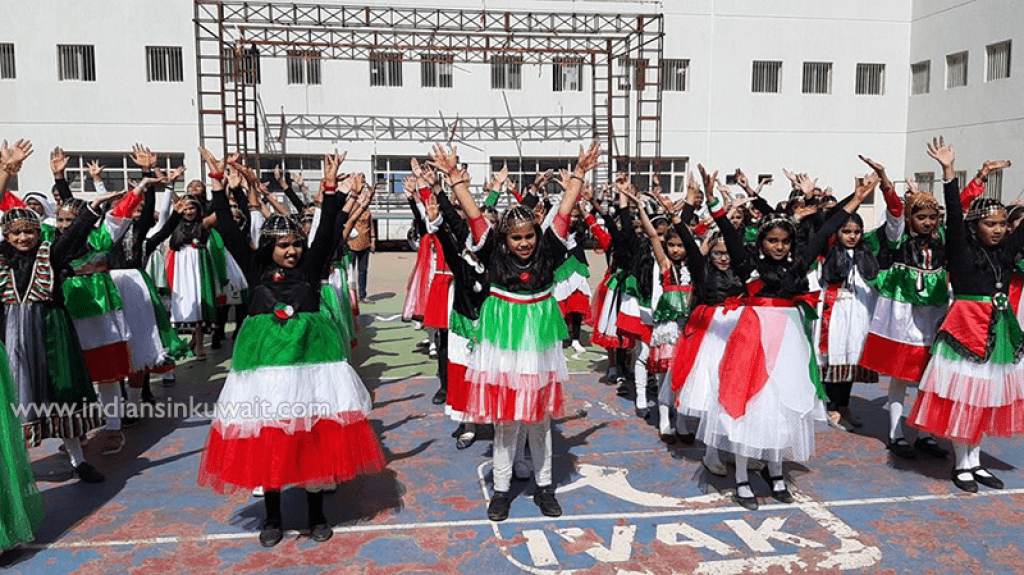 Iraq thought the US would not fall into it, but seeing all this, the US together with some 35 or 36 countries stood against Iraq, and in this there were more soldiers of the US with advanced weapons. Then a fierce war started against Iraq with the U.S. including an alliance.
1990, August to February 28, 1991. The locations of the war were Iraq, Kuwait, and the Persian Gulf. The result was a Kuwaiti coalition victory, and Kuwait finally got independence from the Iraqi occupation. Iraq accepted defeat under the rule of 19 provinces, and all the states of Kuwait were rebuilt.
Date of Gulf war
The U.S. and his alliance have 6,50,000 armies, while Iraq has only 5,00,000.
Casualties and losses for UN Nation were 1,155; 70 were captured.
Casualties and losses for Iraq were approximately 20,000 to 35,000. 1,50,000 captured.
This is the way and with the help of the United Nations National Group in 1991, Kuwait got its independence, and the National Day was announced on February 25 and Liberation Day was announced on February 26 in 1991.
FAQs About Kuwait National Day
Q. What is The Date Of Kuwait Independence day ?
A. Kuwait National Day was announced on February 25 and Liberation Day was announced on February 26 in 1991.
Q. When is the Kuwait national day holidays 2023?
Q. What is The date Of 62nd Kuwait national day?
A. 62nd Kuwait national day is February 25, 2023.
Q. How many days holiday is Kuwait National Day?
A. This depends on the company (5 days minimum holiday) and some offices give up to 8 days.
Q. How many years of National Day in Kuwait?
A. In 2023 Kuwait completed its 62nd national day Kuwait 2023.
Important Links:
For the latest Travels News, Flights exclusives, Places, Best Foods, and more, follow the Mikaytravels website and YouTube channel, or head to our social media platforms like Twitter, Facebook, Instagram!