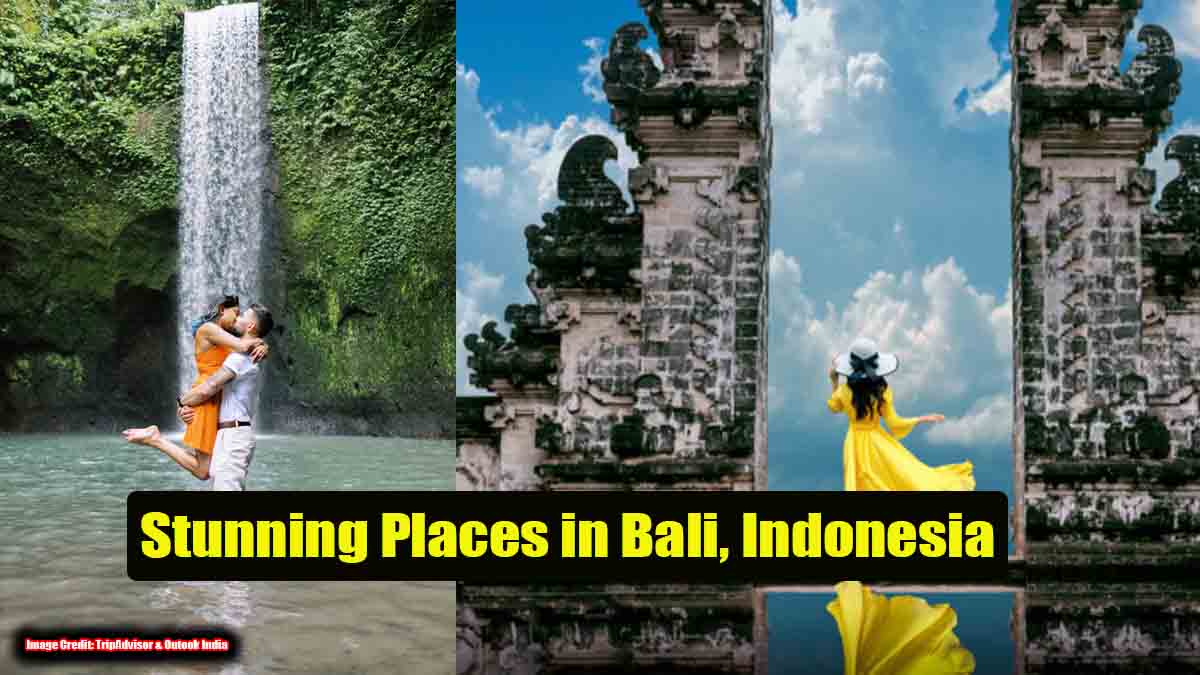 How To Spend One Week In Bali: So you want to spend some time in Bali? We've put together a quick guide to get you started on your journey. We will cover aspects of what to expect from the island, where to stay according to your expectations, how to cover the basics, and what to do to squeeze everything out of your stay on the island. Finally, we'll also talk about the bad stuff, so you can be physically and mentally prepared.
#1 Welcome to Bali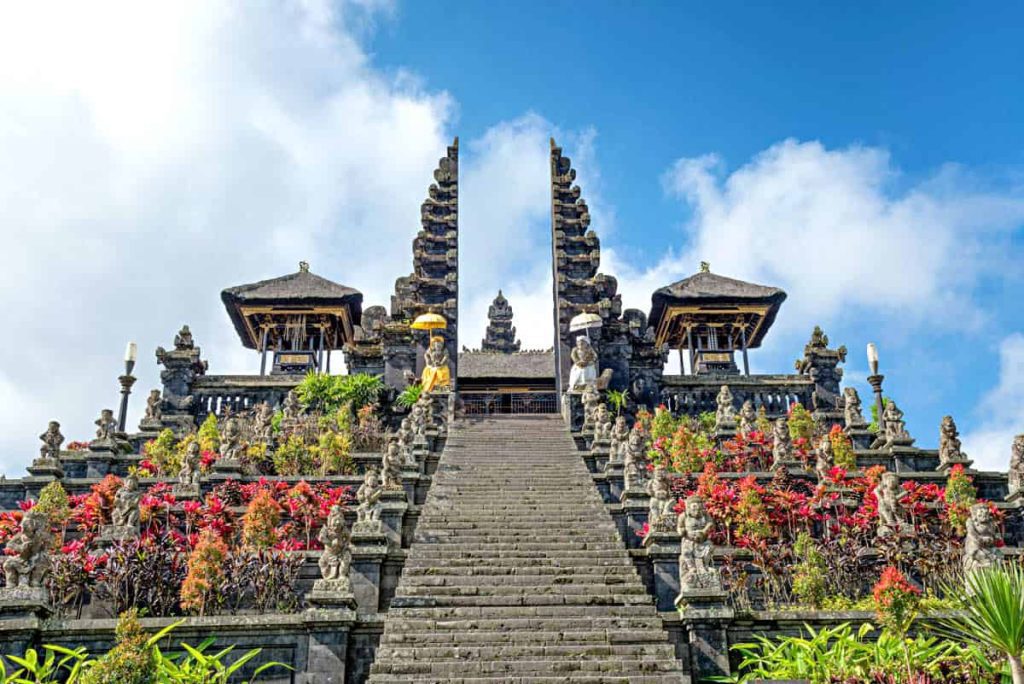 If you're coming from abroad, you'll fly to Ngurah Rai International Airport in Denpasar, the island's main city. As Bali has recently re-introduced visas on arrival, your entry to the island will be easy. You can also reach it from the center. Go to the island of Java and take a ferry to the town of Gilimanuk in the northwest part of Bali. However, you will need to arrange private transportation to get there, as the local Uber, known as Gojek, will not allow you to order a ride that long. Officially limited to 100km, in reality, most rides over 90km are not orderable on the app. You can take a blue cab to the airport or install the GoJek app on your phone to arrange transport to your desired location and pay with cash.
#2 Bali Regions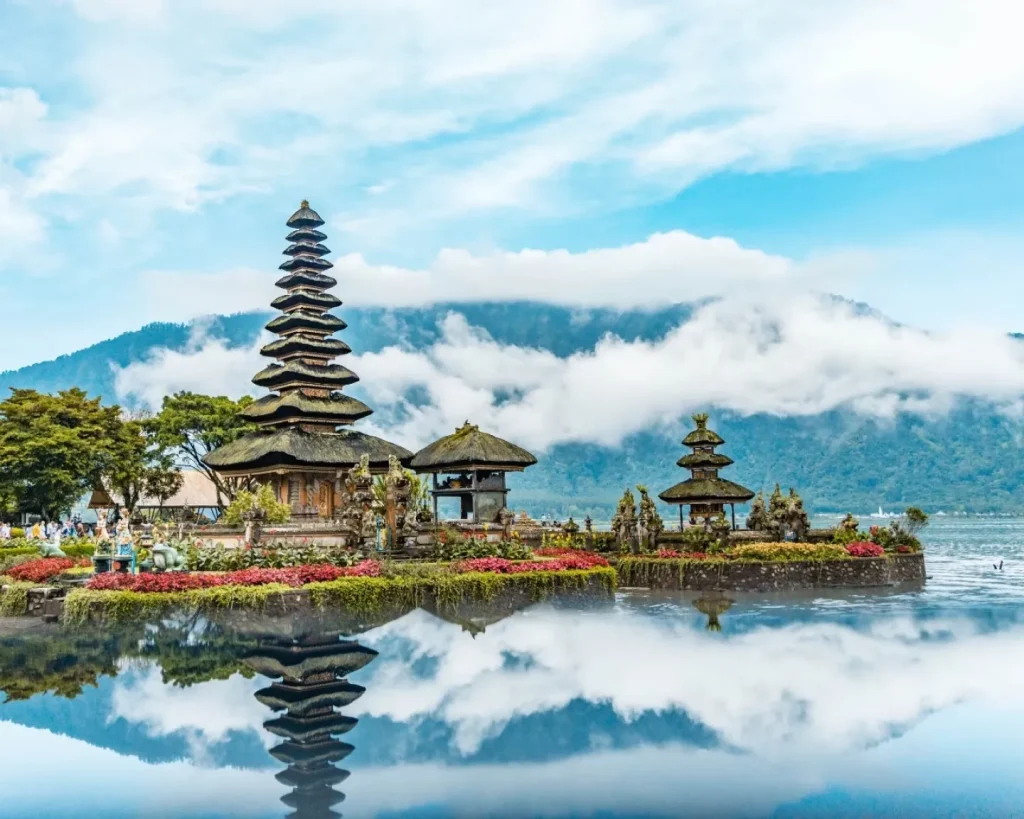 Here are some great areas you can choose to stay in, depending on what you're looking for. Although this is somewhat of a running joke, each region has a certain type of personality that makes people go there. That being said, wherever you go, it's an added bonus if you can play the ukulele.
#3 Canggu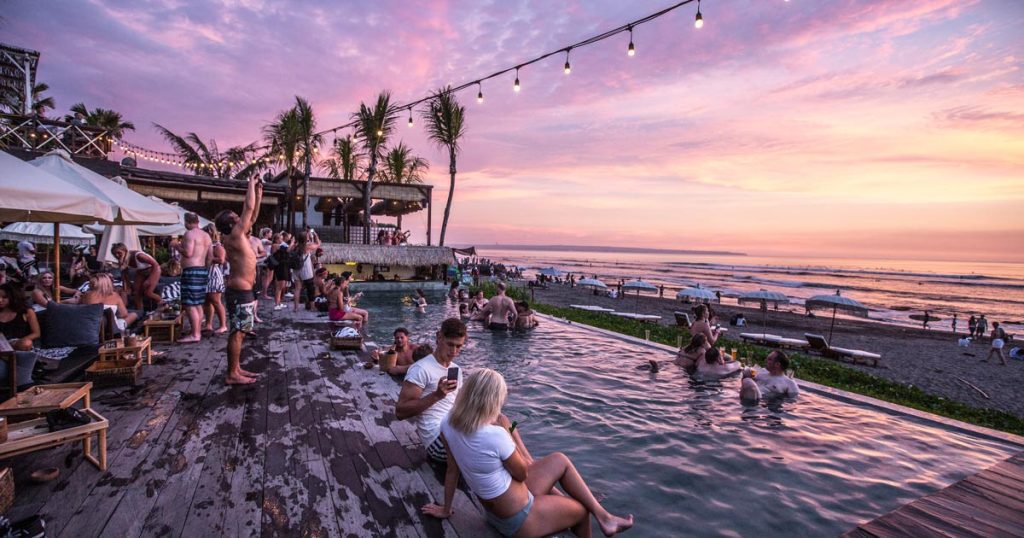 As described by favorite Bali Instagram account, Overheard in Canggu Living in Canggu means doing the bare minimum and rewarding yourself with good food that you don't deserve, paid for with money you don't have. More Inspirational Quotes About Living in Bali Conggu is known for its nomadic communities, frivolous lifestyle, and high mobile data packages used to swipe on Tinder. There are plenty of places to eat to choose from, and the beach isn't bad, as long as you don't expect clean white sand. It's also a great place to learn to surf thanks to its predictable waves and plenty of instructors and beach boys willing to teach you. Conggu is also famous for its short cut—a narrow road with heavy traffic and a history of tipping over cars or flying motorcycles, a road leading to rice fields.
#4 Seminyak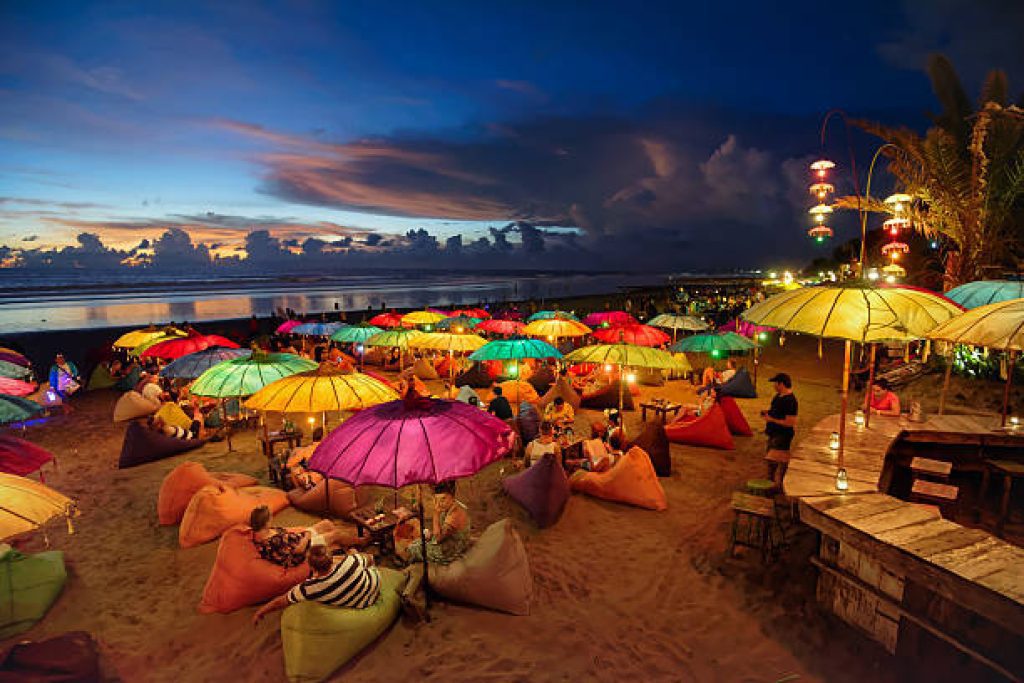 Seminyak is where you want high-end living conditions, usually in a villa, and when you like to shop. It is somewhat removed from the scene and quite different from the Canggu vibe. Right here, you have some top-notch restaurants, nightclubs, and opportunities to dine or hang out on the beach with your favorite Instagrammers. As it is just south of Conggu, the beach is very similar, and you should set your expectations accordingly.
#5 Denpasar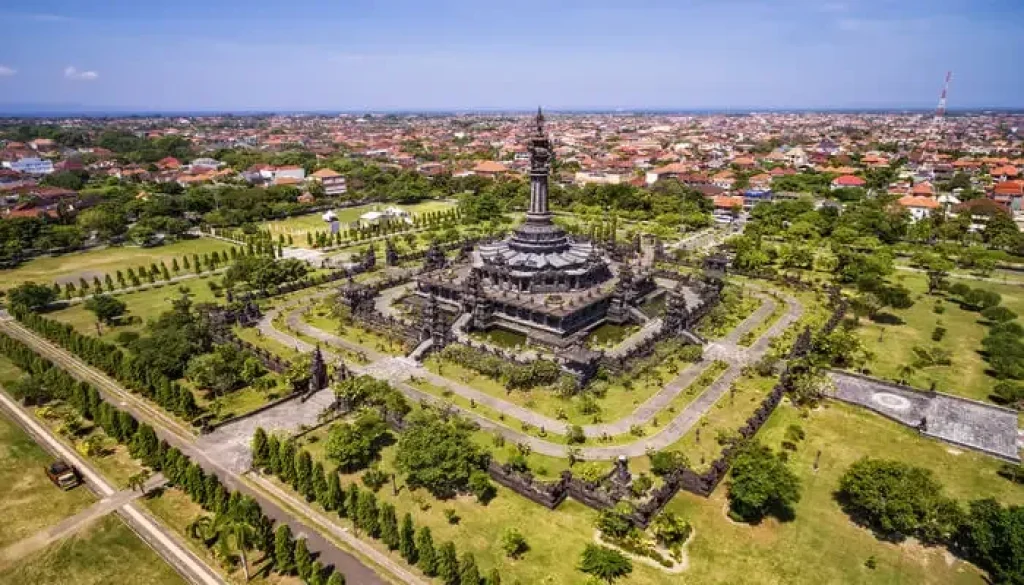 Denpasar is Bali's capital and oldest town, with a great deal of history, some of which can be explored by visiting the Bajra Sandhi Monument or with one of the many operators to see the well-annotated dioramas. The city can be explored by walking around. The area has about one million residents and has most of the shops, markets, and several temples. This is where you will come to resolve any official visa-related matters or to pay customs duty at the central post office if you are sending something, You things from abroad.
#6 Kuta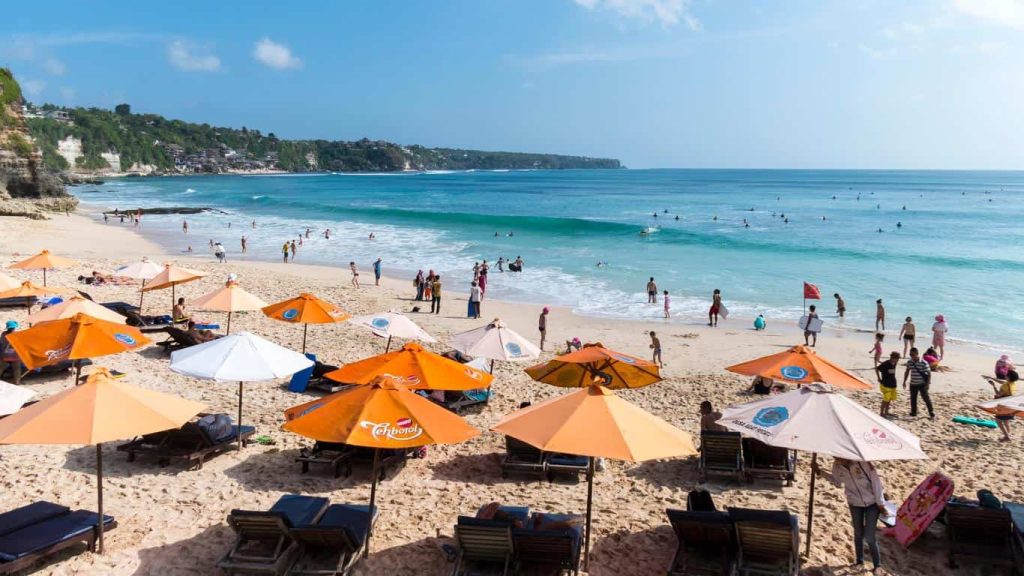 Kuta, East of Denpasar and south of Seminyak, Kuta is where you'll find great hotels like Oulu's Mamaka, with stunning views of the beach where you can watch beautiful sunsets and people flying impressive kites. can appreciate The beach itself is very beautiful. wide and has many accessory salesmen, while the street outside has plenty of food carts. The nearby Beach Walk Mall is popular for all your shopping needs, and if you want to do activities, there is a huge water park called Water Bombali or play golf, Closest course.
#7 Uluwatu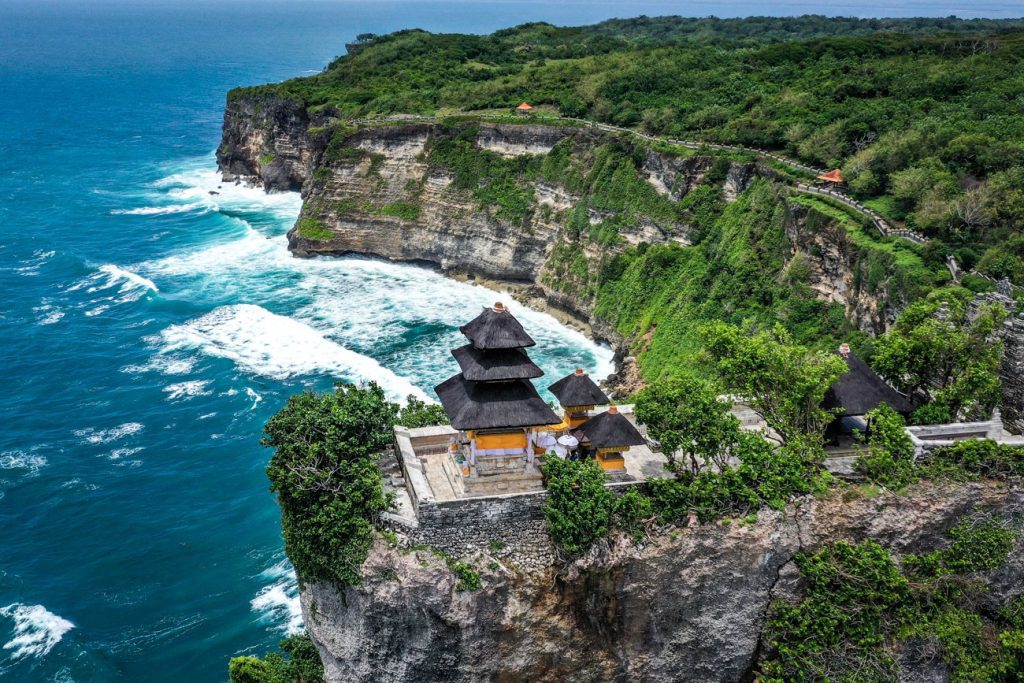 This southernmost part of the island, below the most expensive and fancy area called Jimbaran, has a few golf clubs to swing, so the southwest part of the island is where you'd go if you enjoy the bohemian lifestyle. take your first surfing lessons, avail yourself of some great deals on food, participate in outdoor activities, and enjoy the many white sand beaches. Uluwatu has a relaxed, down-to-earth atmosphere with much less pressure than the previously mentioned areas.
#8 Nusa Dua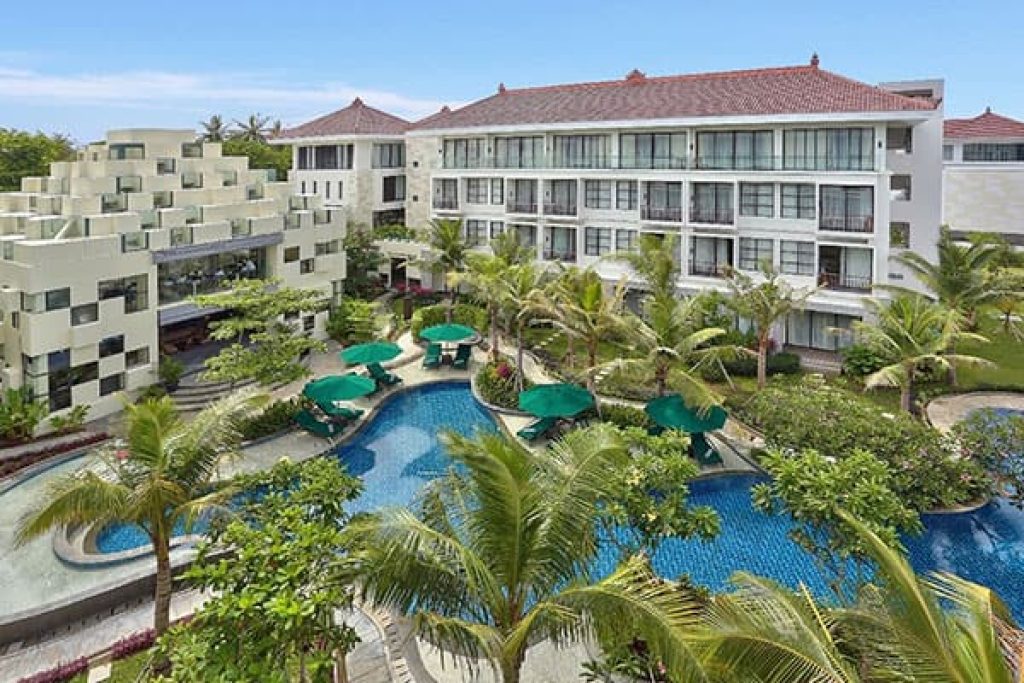 Northeast of Uluwatu, you will find Nusa Dua in Benoa Bay. This area has been one of our favorites because of the amazing hotels, well-maintained sands, and availability of water sports. It lacked local restaurants that closed for you, so you'll mostly be stuck with resort restaurants for now, but they are very good and serve both Balinese and Western food. It's a wonderful place to take a romantic beach walk or enjoy a romantic candlelit dinner. A morning walk is highly recommended, as the view of the volcano in the background with fishermen wading through the deep waters is unique.
#9 Ubud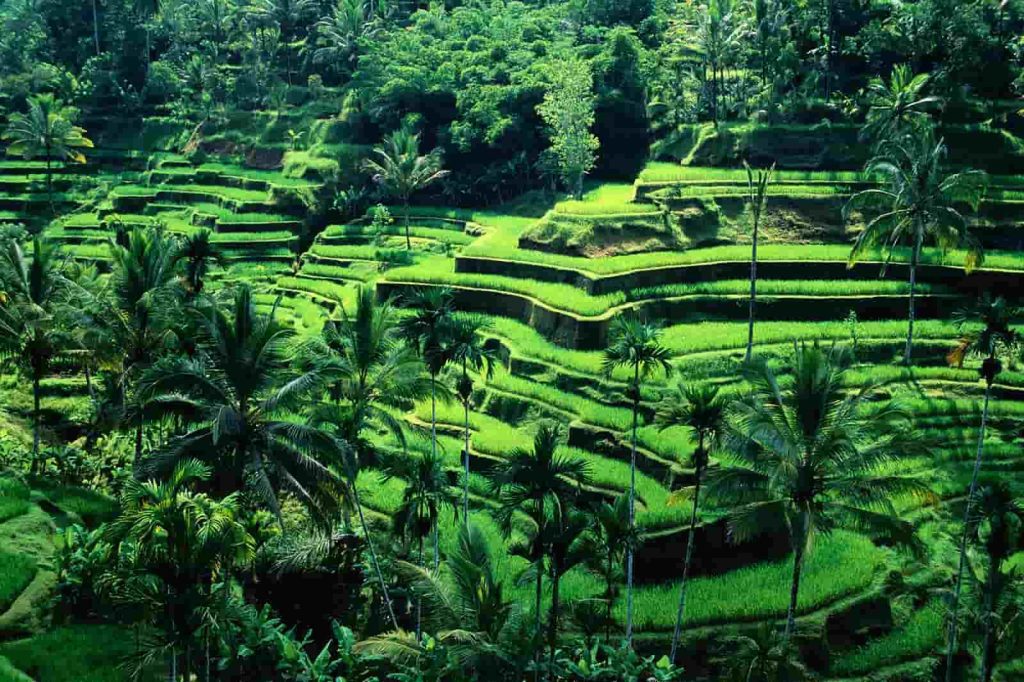 Ubud, northeast of Denpasar, is home to all kinds of yogi practitioners, passionate dancers, art and history buffs, aspiring chefs, and those who aren't afraid of the macaque monkeys that roam the streets when venturing out of the famous monkey forest. The prices of the hotels here are good, as is the food. Spas and beauty salons are plentiful, and 70-year-old hairdresser women aren't afraid to call you a pretty boy after getting a haircut from them.
#10 Amed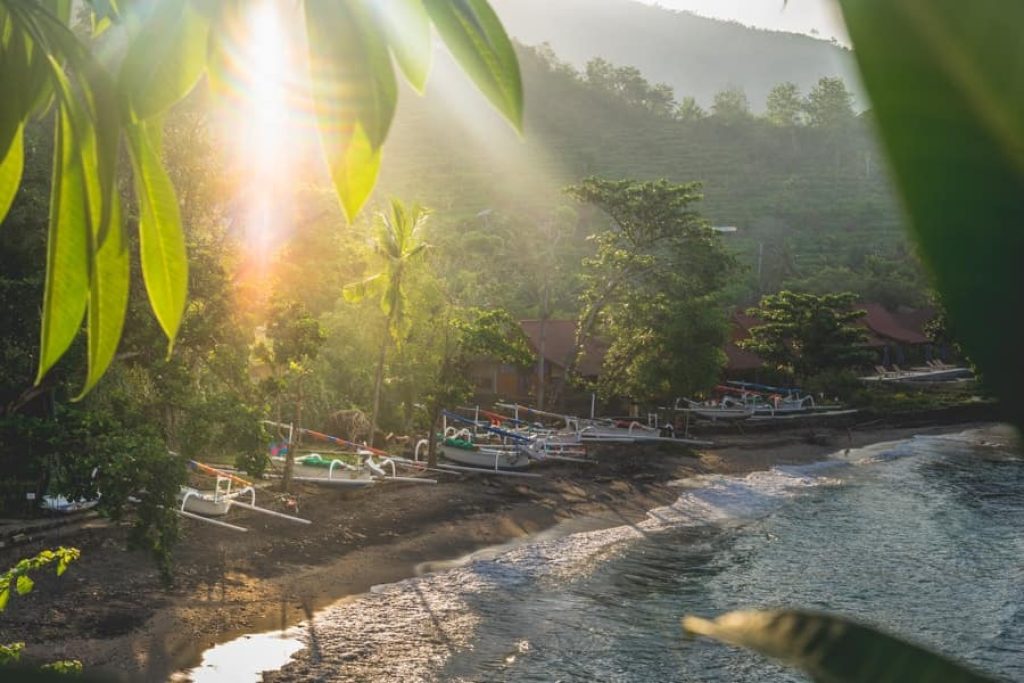 Amed, Located in the east of the island, Amed is a diving paradise with several excellent dive sites and a whole ton of diving schools. Even if you have a basic open water license, you'll be able to enjoy the wreckage and stunning falling shelves. The fish and coral are incredibly abundant, the accommodations vary depending on your budget, and once everything reopens, there will be a good variety of places to eat.
#11 Lovina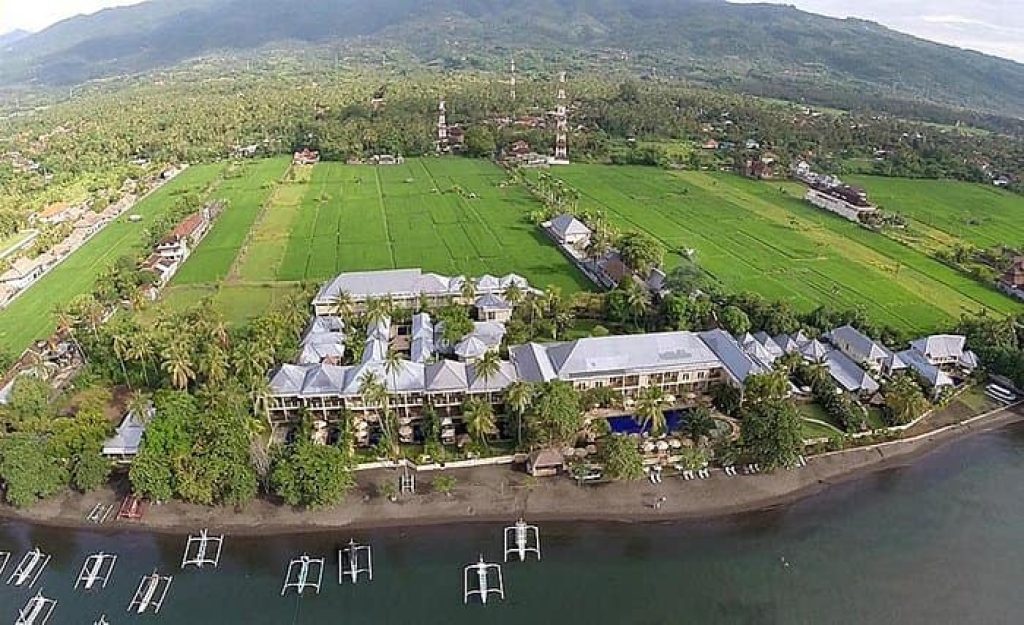 Lovina, On the opposite side of the island from all the hustle and bustle of Denpasar, Lovina is famous for almost-guaranteed dolphin sightings and boasts several operators who will happily take you on board before treating you to a banana sandwich and tea. You dive into the water to test your arm strength as you chase pods of dolphins. That's not all Lovina has to offer, as you can also go snorkeling and diving on coral reefs, hike waterfalls, and soak in nearby arid hot springs.
It is also a place where you can visit a beautiful Buddhist monastery, the Brahmavihara in Irma. Borobudur is a replica of an ancient Javanese archaeological site 330 miles to the east. (530 km) Accommodation The island has a wide variety of accommodations, from shared guesthouses and hostels to garage-style single rooms to hotels, apartments, and villas. Naturally, prices will vary a lot, but for a comfortable lifestyle, we recommend shelling out 5–10 million rupees per month for accommodation, which will get you a 4-star hotel or a villa with other nomads. Will allow sharing. Some have managed to secure good rooms in Uluwatu for as little as 2 million per month, while others prefer their villas for 30 million.
#12 Before visa on arrival was reintroduced
Hotels re-introduced before Visa on Arrival: Our top 3 favorite hotels in Bali were Lovina Life in the North of Bali for their style, cleanliness, overall quality, and food. The only downside is that it faces north. The internet was not very fast. Conrad Bali: It's high quality, exceptional service, a beautiful exterior, a huge swimming pool, and a beach to clean every morning. The only thing we liked less was the breakfast experience, which was a mixture of a buffet and restaurant. It's a very confusing scene for those who haven't had enough yet.
#13 Co-Working
Many co-working spaces are permanently closed during Rona, so we'll keep it short and suggest you try Zin in Canggu; otherwise, try coffee shops or beach clubs and work out of your hotel until you learn from the locals what blooms and what becomes. available.
#14 Beach clubs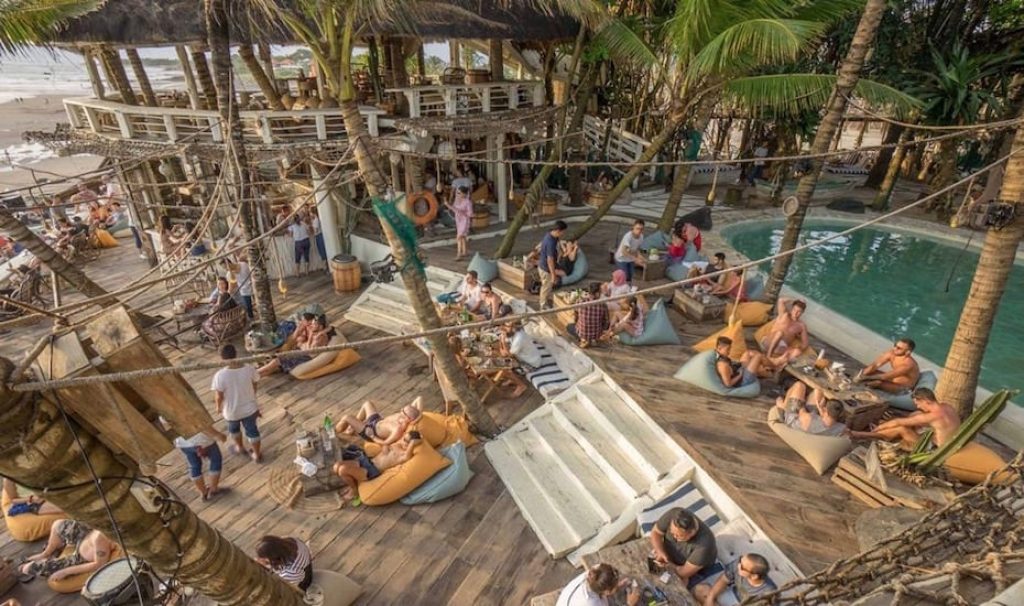 A big part of life in Bali is at the beach clubs. Some of the ones we find worth going to early are: the Finns in Congo as well as Savaya. Some of the ones we find worth going to soon are: Finns in Congo, Savaya in Aluwatu, and Pamela. However, there are quite a few of them on the island, but they will get you started well and set the bar at a reasonable height. They usually cost the least to get a table or a spot at sunset, so get there early or late. Avoid it.  Alternatively, come as a group if you want to avoid spending at least $30–60 in person.
How To Spend One Week In Bali
#15 Night clubs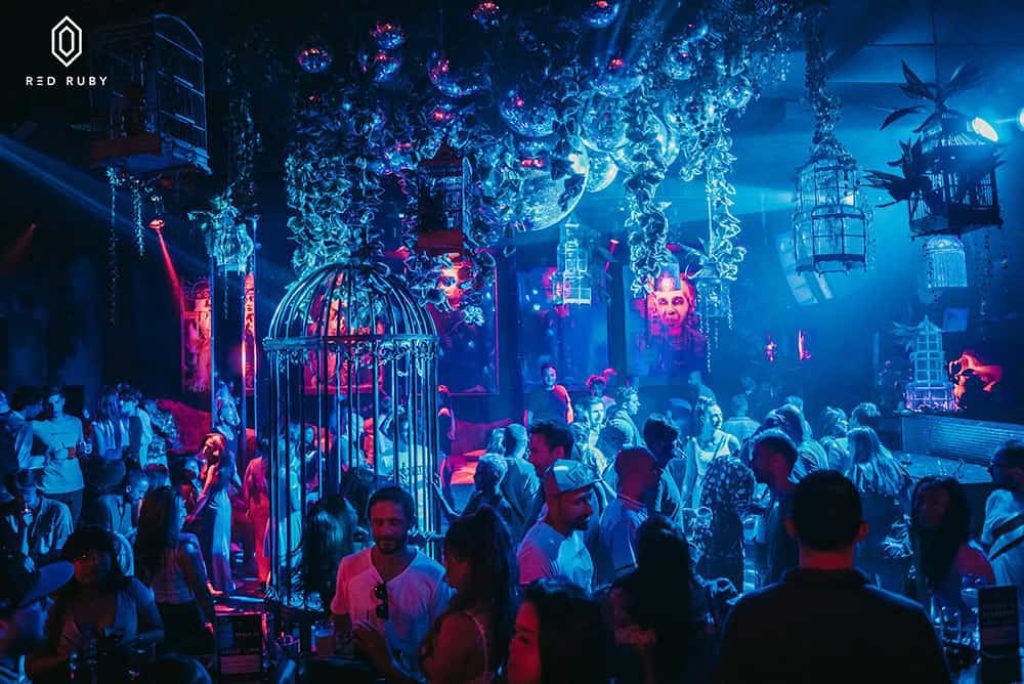 Nightlife on the island is very vibrant. Also, you spent New Year's Eve at the famous Savaya. It's a huge multi-platform club where you can chill at a table, sit in a half-chair by the swimming pool, hang around the bars, or hit the dance floor.
#16 Exercise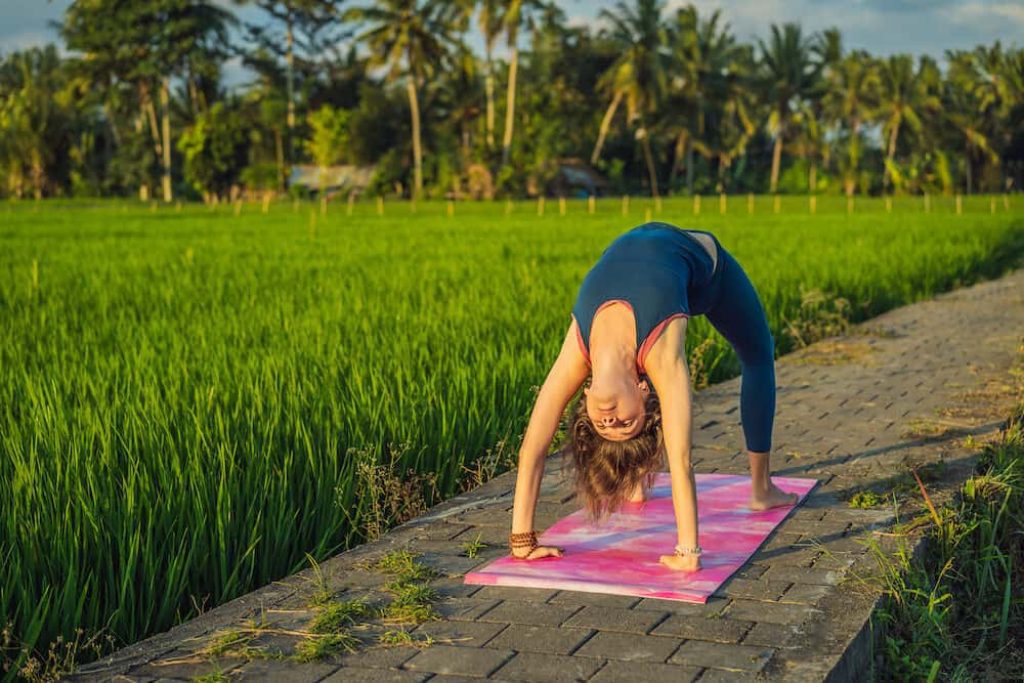 If you're not hiking Mount Bator or running on the beach, you can get your workout fix by surfing, swimming, or hitting the local gym. These vary in size and are usually in hotels, but if you choose to go to a full-size gym, we recommend Louis & Friends for its good machine availability, air conditioning, and 500k and 1 million Depending on the current deal, a reasonable price between
#17 Surf spots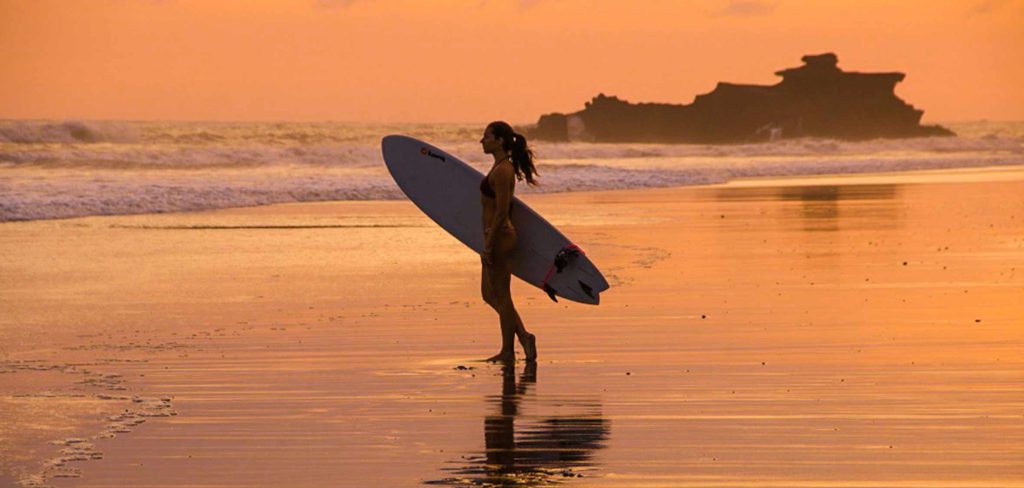 Uluwatu, located in the south of Bali, is popular with both beginners and experienced surfers. Most of the surf spots are in the south, from Canggu down around Uluwatu and up to Sanur. Those looking for a change of scenery can take a boat or flight to Lombok Island. To explore and challenge their skills. Nearby Nusa Lembongan also has some surf spots with very wide and long waves thanks to its flat seabed. Dive Sites Whether you are a PADI or SSI-certified diver, you have great access to a complete map of dive sites worldwide. Whether you want to start your trip with Padi or just want to do some fun diving, some of the best spots on the island are located in Amed in the northeast of the island, near the jetty in Padang Bai, and Nusa Penida Island, which is a 40-minute boat ride away. There is a journey. Sanur Port.  The variety of marine life is astounding, and as long as you are comfortable in the water and healthy,diving should be fine.your bucket list.
#18 Must-see places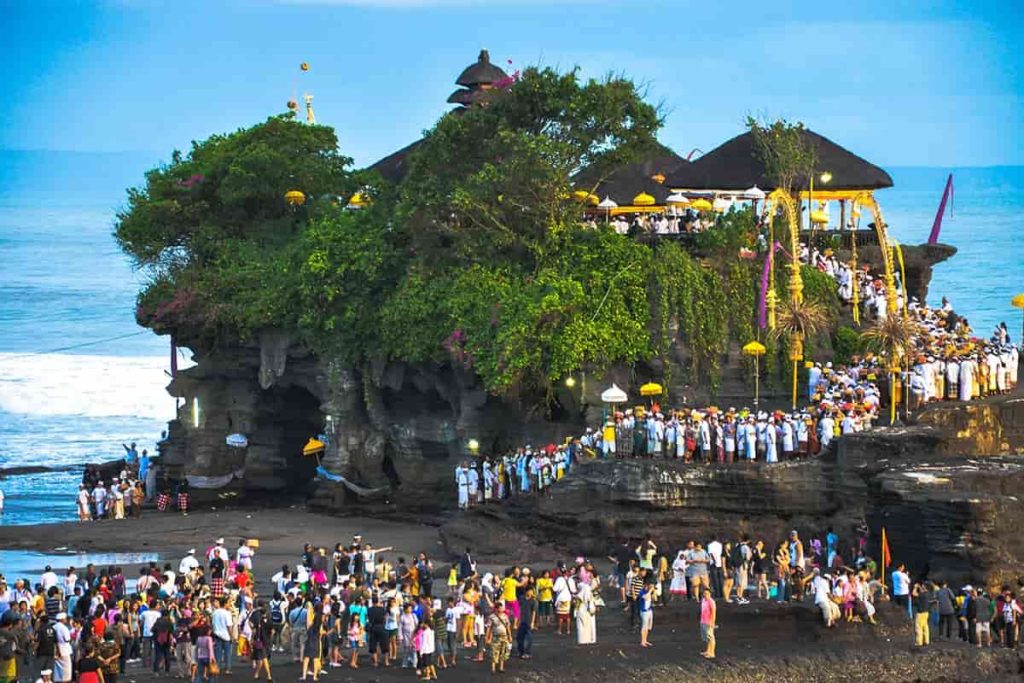 Must-see places Temple of Tanah Lot near Canggu Come at low tide and early in the morning. Uluwatu temple, including the famous cake fire dance, Expensive but worth it. Elephant Cave Temple in Ubud Beautiful and peaceful place. If you also want to go into the forest, bring mosquito repellent.
#19 Lempuyang Temple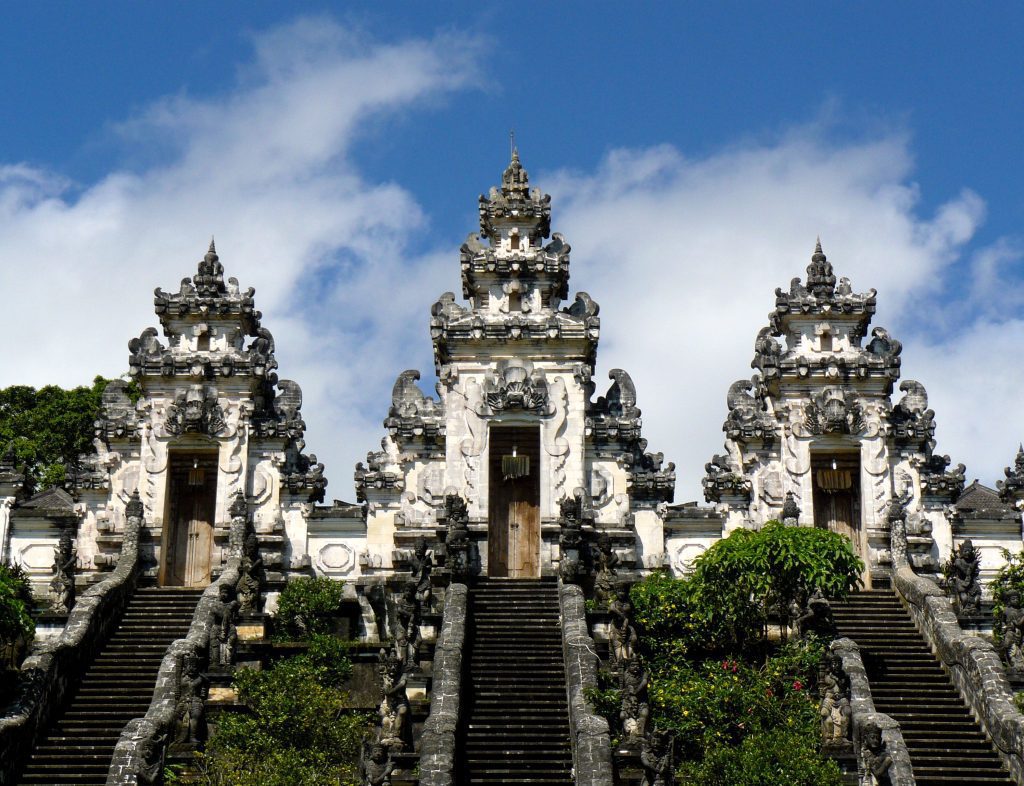 This is the one with the famous water reflection. Fun fact: there is no water. There is only one guy who uses a mirror with your phone to get this effect. It is now included in the entry fee. If you ask nicely, local officials can take you to the top of the temple, where you can go through the sacred ceremony. To reach the site, take the local tourist bus from the parking lot a mile away or drive around the mountain and park outside the temple. Finally, the Brahmavihara-Arama rests—a smaller version of the much larger complex of temples mentioned earlier. You will find links to four of the above. Details below.  Volcano and Mount Batur, including a night hike.
#20 Waterfalls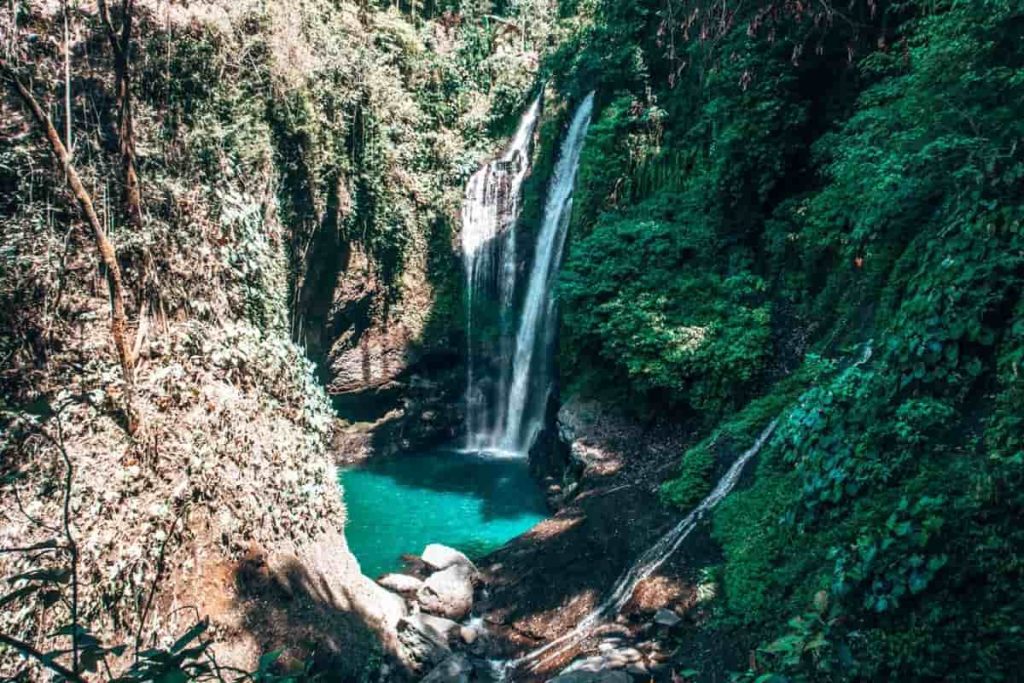 Kanto Lampo: This very famous, wide waterfall comes with a local photographer, Use its services, Tibumana—the second-most famous waterfall—is a great photo spot, but thanks to the dense vegetation and abundance of sounds, walking up to it is also a great experience. Tukad Cepung is almost a cave system and has to be crossed by a river (be sure to bring water shoes or else). This walk can be a bit painful, but with a small shrine, this waterfall is the most beautiful, Known for its teardrop shape and morning sun rays.
#21 Gembleng
Gambling: Although still a bit under construction during the outdoor visit, the place has amazing views of the forest and small ponds where you can cool off. It is difficult to get there by car as it is a single-width road with rice fields on both sides. Parking space for one car.
#22 Other attractions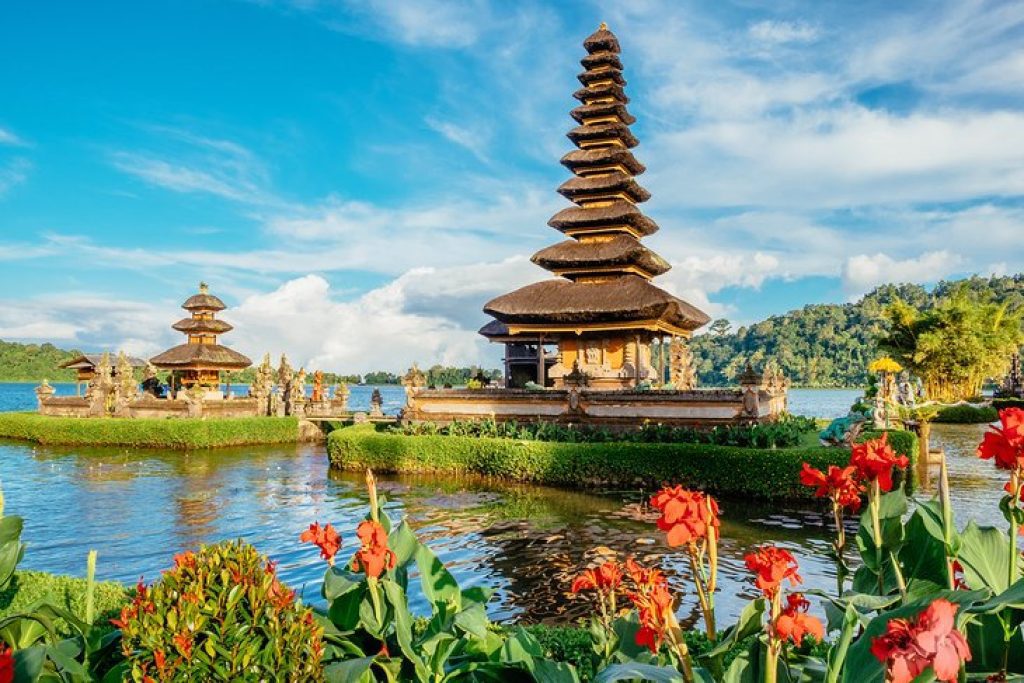 Tirta Gangga is a water palace with a fish you can feed and some great Instagrammable spots. There are some pools at the back, and one side is reserved for gondola rides. Taman Ujung: This water palace is a big one. a complex of ponds and long bridges, and in its center you will find photographs of the royal family. It was destroyed twice by earthquakes and volcanic eruptions but has been restored, retaining its grandeur thanks to the extensive efforts of the local people. Ulun Danu Beratan Temple: Part of a complex of features, fun for kids, and a good place to take photos, eat  At $100, the entry is a bit steep but overall worth it. Lehingan Suite: A peaceful hilltop walk surrounded by Instagrammable feature spots Just be careful, as some have degraded over the years and can be a bit unstable. Ubud Market is a must-do for those who love browsing for souvenirs, bags, scarves, and trinkets. Make sure to cut prices by 30–50%, or you're paying more. An alternative to the Ubud Market is the less-touristy Sukavati Art Market. Campohan Ridge Walk is a wonderful walk that covers 10 kilometers, although you don't have to do the full length, and it's also a great spot. a walk
People Like To Read Also This: