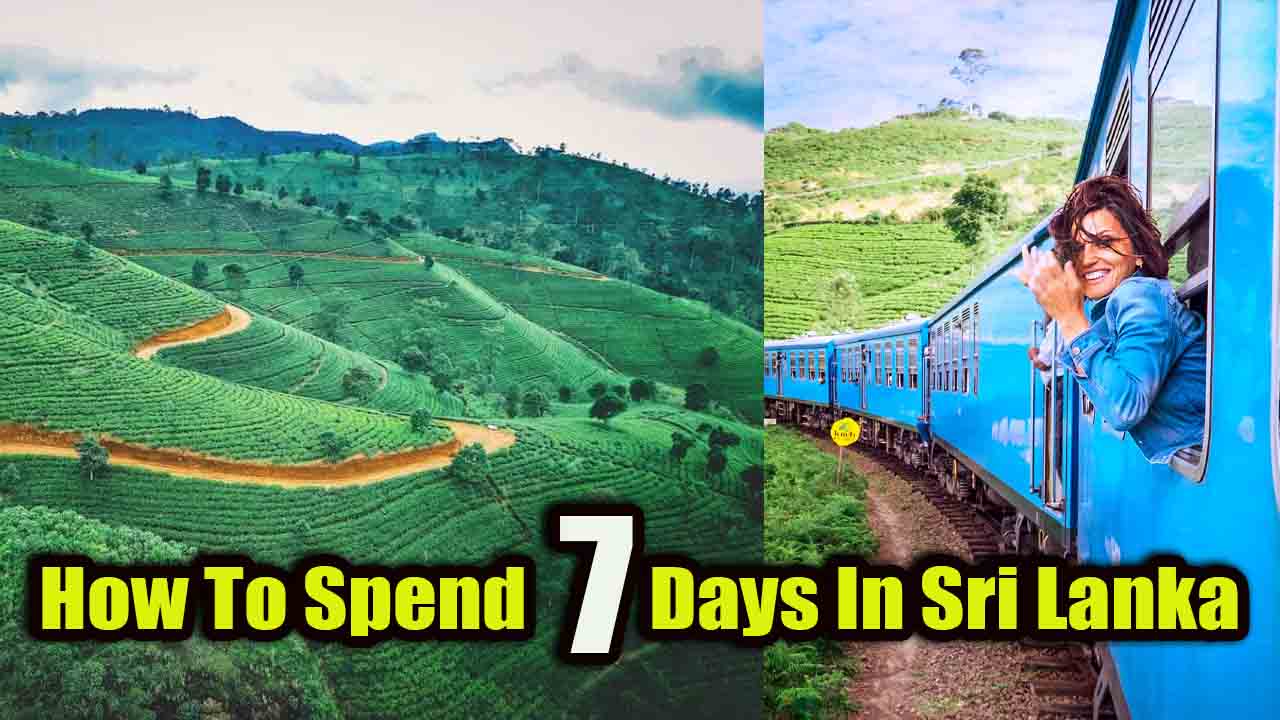 We are going to learn about How to Spend 7 Days in Sri Lanka and Travel Advice. Welcome to Sri Lanka, one of the best places in the Indian Ocean, just off the south coast of India. This place has amazing coastlines, mountains, wildlife, and incredible food, so everything you need to know about it is here. Required Best Sri Lanka Travel Budget: Everything You Need to Know So You are in the Right Place. Let's start
BEST TIME FOR TOURISTS IN SRI LANKA
First Day In Negombo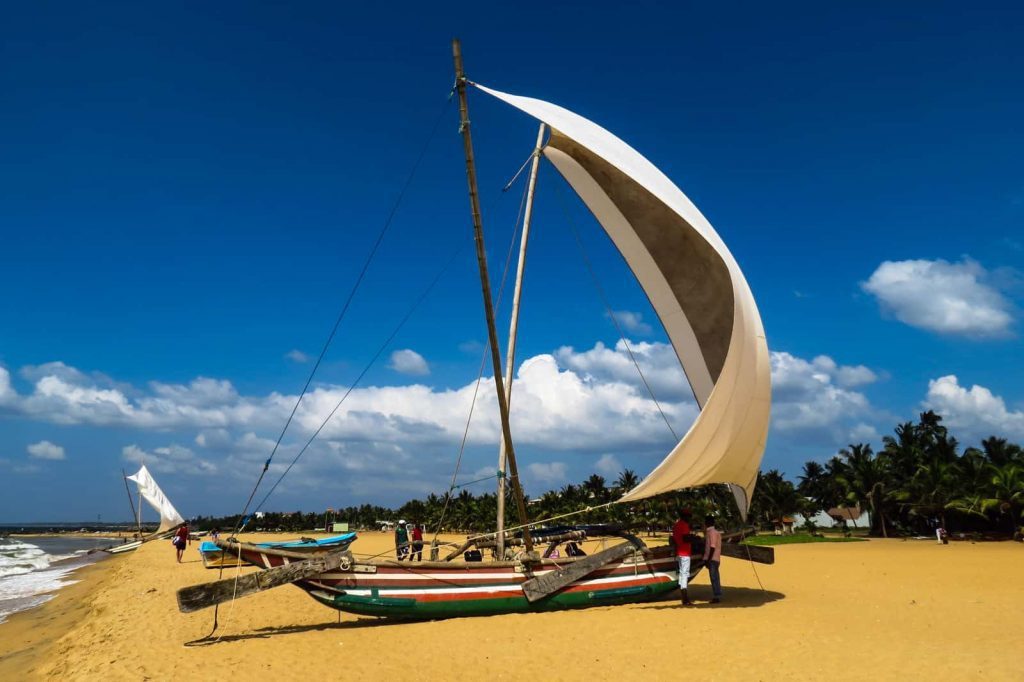 If you want to travel in a beautiful weather, you should try to go in April, September, or October. You have just traveled to Sri Lanka and you have arrived at the Colombo International Airport . Negombo is a little further north and in where you will spend your first two days relaxing on the beach, eating curry, and getting used to Sri Lankan life.
Second Day In Dambola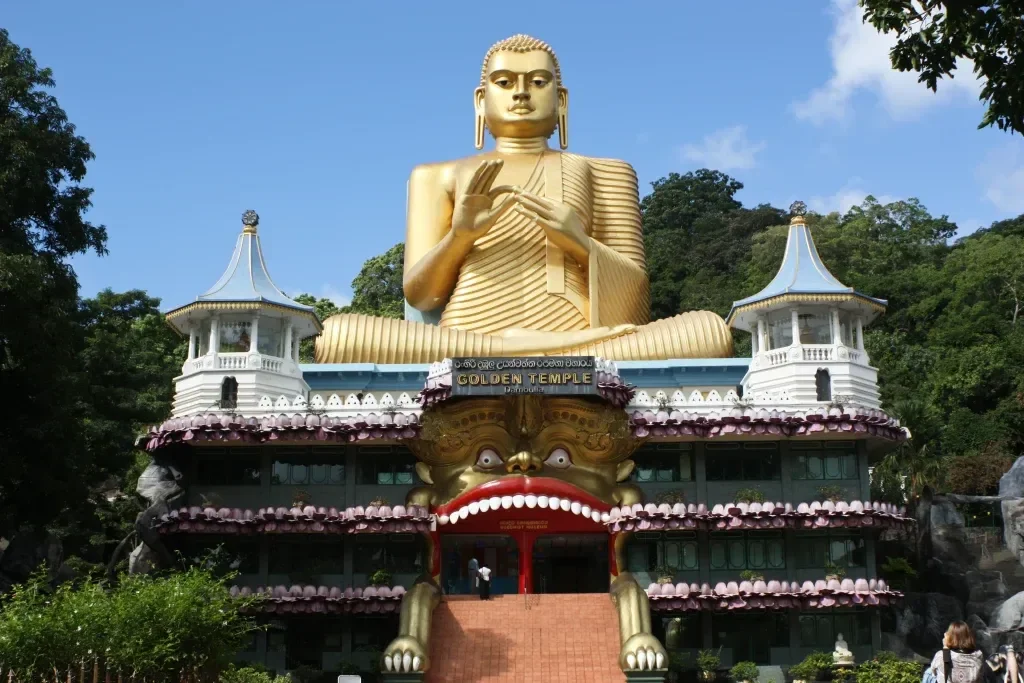 The next day after wake up, you are going to Dambola. You can go there by taxi or by bus; the bus will cost you only a few dollars, but the taxi will cost you a lot, maybe around 40 dollars to go Dambola. One thing to mention about Sri Lanka is that traveling takes a long time. Sometimes you can spend a whole day or part of a day traveling around the country because there is a lot of traffic and it takes time, and you just have to be patient and get used to the pace of Sri Lanka. There are monkeys everywhere and is a great place to watch the sunset.
Third Day In Segovia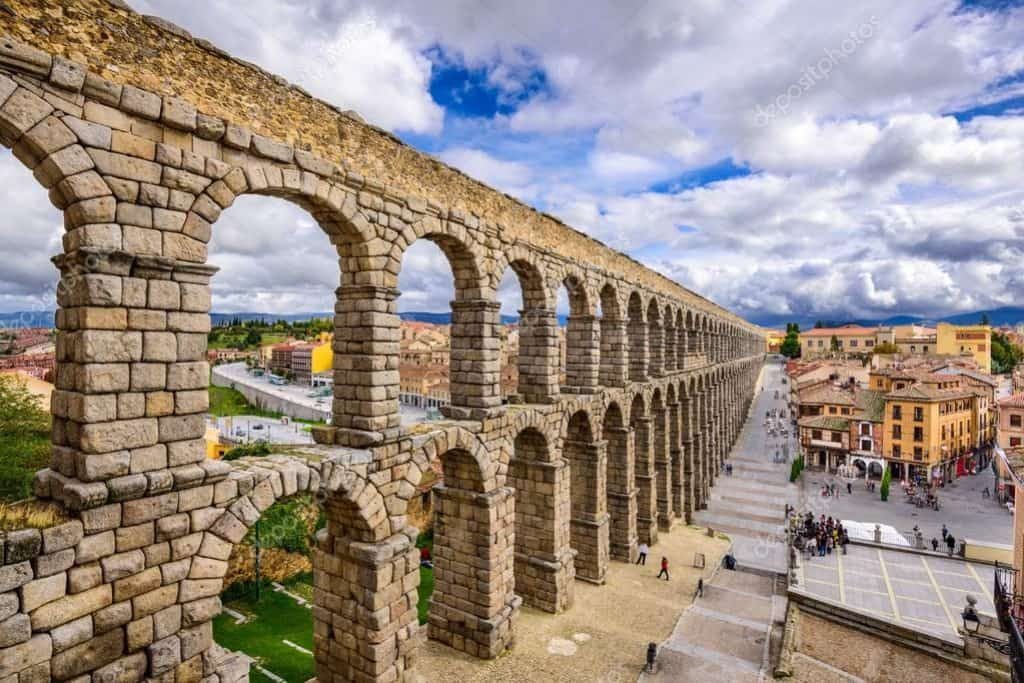 The next day, you go the famous Segovia Fort, just a 30-minute bus ride north of the Lion Rocks of Dambulla, is probably Sri Lanka's most famous landmark and a must-see place. Although it costs US$30 for an entrance fee. It doesn't sound like much to go up this rock, but by Sri Lankan standards, it's really expensive. Once you're inside the fort, you can explore the gardens and walk to the top of the Lion's Rock. And seeing the incredible views of the surroundings is another thing you can do near Segovia. Go to Pidurangala Rock, it is considered an incredible place to watch the sunrise with the rocks in the distance, and it is all blurry.
Fourth Day In Sacred Tooth Relic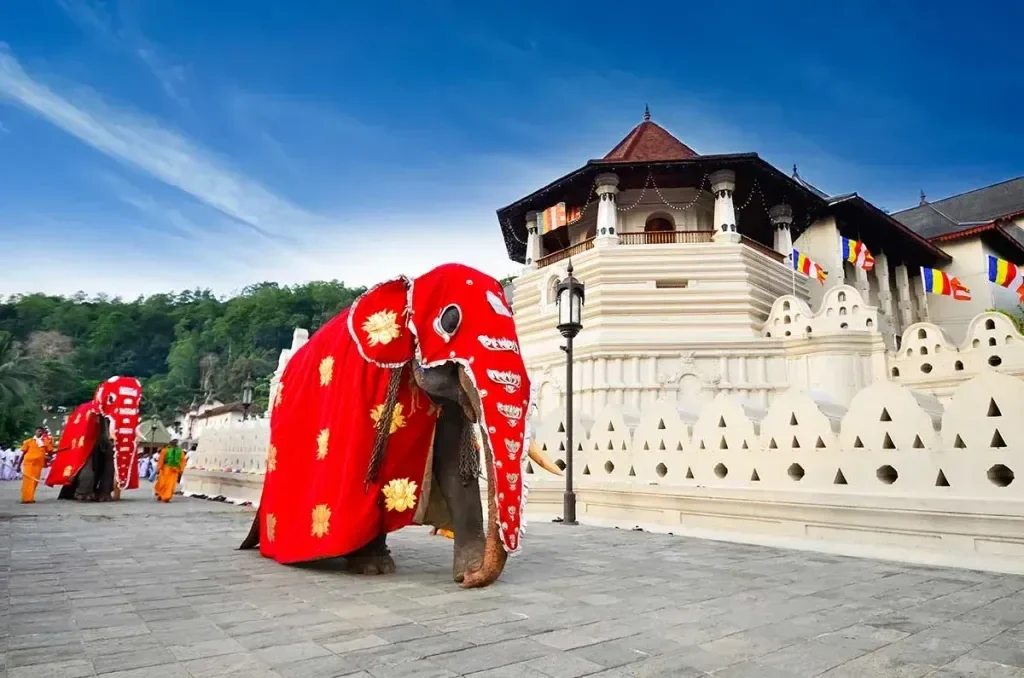 In the next few days, you are going to Kandy. Now you are situated in the second-largest city in Sri Lanka, you only need to spend one day in Kandy. I recommend visiting the Temple of the Sacred Tooth Relic (Sri Dalada Maligawa) on Buddha's day. Go up the hill, you can see Kandy's most of the towns. Take a walk around Kandy Lake and make sure you visit the local markets because it smells amazing what's going on in this crazy town? Looking at it
Fifth Day In Kindy to Ella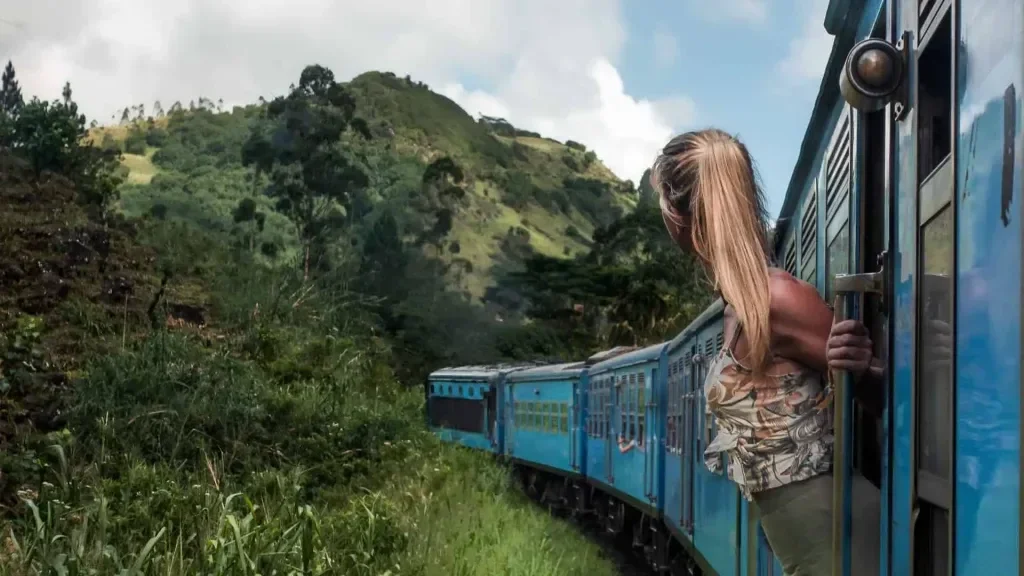 From here, you are going to start the famous train ride journey from Kindy to Ella, but it is going to be broken first. From Kindy, you will go to Heaton, and from Heaton, you will get a bus to Adams Peak. There is a famous mountain in Sri Lanka, and you are about to trek on it. This trek is actually a religious journey, and many local people who climb the mountain top find a guest house to stay in there and then climb it. You have to wake up at 2 a.m. to get to the top of the mountain for sunrise, and it takes about three to four hours to climb to the top, and the views are amazing.
It's like making the way back to Hatton and then getting on the train to continue this incredible train journey to Ella. The train journey from Hatton to Ella actually takes about five hours, but you can hang out the window. You're out the door. can hang it like that The experience of generally playing music with the local people and just having a good time completes the trip, and it is honestly an experience in itself. Then you will arrive at the small mountain town of Ella, where at least three days should be spent here, a beautiful place to live. It has bars and restaurants, and it is more than that for tourists and caters.
Other Sri Lankan places to travel in Ella You can hike from Little Adams Peak to Ella Rock for amazing views of the surrounding area. Visit the famous Nine Arch Bridge and Ravens Falls, where you can catch a bus or rent a bike to other things to do in Ella. you can go at Dealer Loma Falls, which looks like an incredible waterfall.
Sixth Day In The National Park And Famous Beaches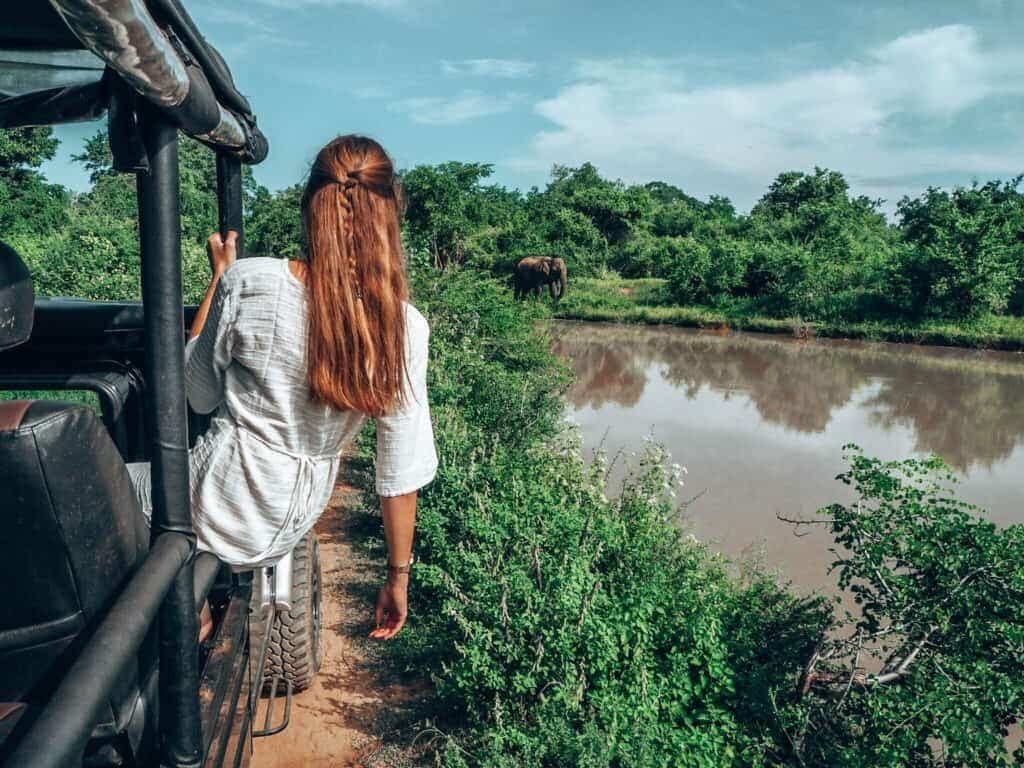 You don't see quite as much wildlife, but it's so worth it for the price from Ella. We recommend you going along the south coast to Mirissa. I've seen other people recommend staying in different locations.
along the south coast, but we would just get comfortable, and stay in Mirissa and make day trips to different places, for example, Dickwella, and Marta, which saves you the hassle of moving every couple days to get to the different spots along the south coast. You could rent a motorbike. you could get a tuk-tuk, a taxi, a bus, whatever you feel comfortable with, and if you're into surfing, make sure you go to Weligama beach and you can get surf lessons, rent a surfboard, and just chill out like a surfer dude.
In Sri Lanka, drinking is not always an option, but in Marissa, there are beach clubs, bars, and everything else that you'd want from a touristy beach town. Things to do in Marissa include going to the famous Instagram coconut tree spot, which you've probably seen before, going to the secret beach, which isn't actually that secret anymore, but it's still a lovely spot to go to from Marissa, getting the train to Galle, or just going straight to the airport depending on what time the train does take, as the train does take,
quite a while, and then once you're in
Seventh Day Time For Leave The Sri Lanka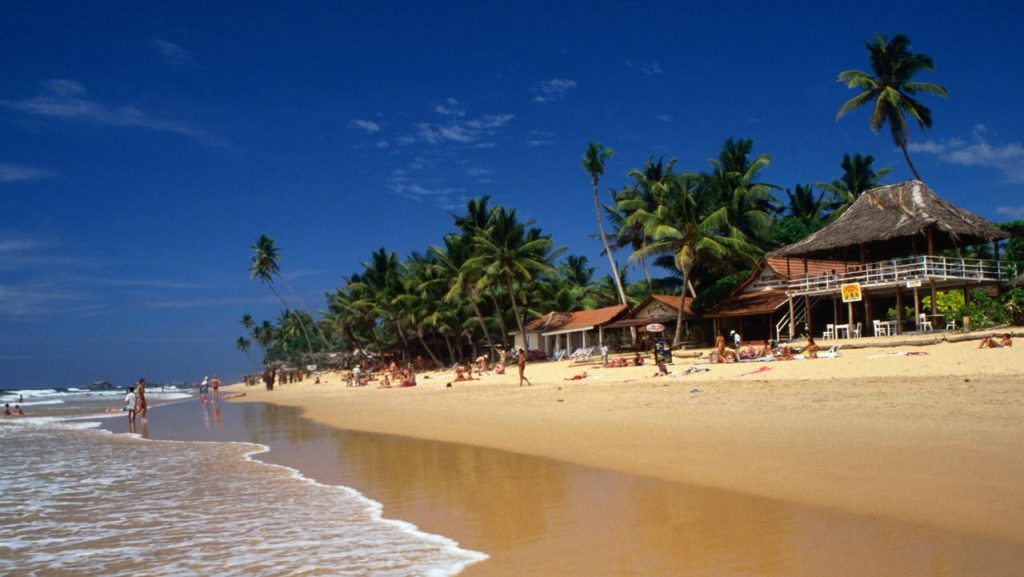 Colombo Get to the airport and get out of Sri Lanka, or maybe you want to stay longer. This route will take about two weeks, however, you can spend longer in places, and there is always more to see. Some of the places that I do recommend are Aragorn Bay, commonly known as Hikkaduwa, and Hortons Country Plains. If you want to get more off the tourist track, I'd recommend going along the east coast. This coast is not as well developed, so if you want to get off the tourist track, stick to this side and you will see a lot less tourists. The visas for Sri Lanka It's really easy. You just do an e-visa on the Sri Lankan government website and fill out your visa. It's relatively easy, maybe it costs 30 dollars for the visa, and you're done. The best time to travel Sri Lanka is between November and April as that is the dry season, so you will not get as much rain.
People Like To Read Also This:
Follow Us: Facebook | Instagram | Twitter | YouTube | Telegram | Google News
For the latest Travels News, Flights exclusives, Places, Best Foods, and more, follow the Mikaytravels website and YouTube channel, or head to our social media platforms like Twitter, Facebook, Instagram!