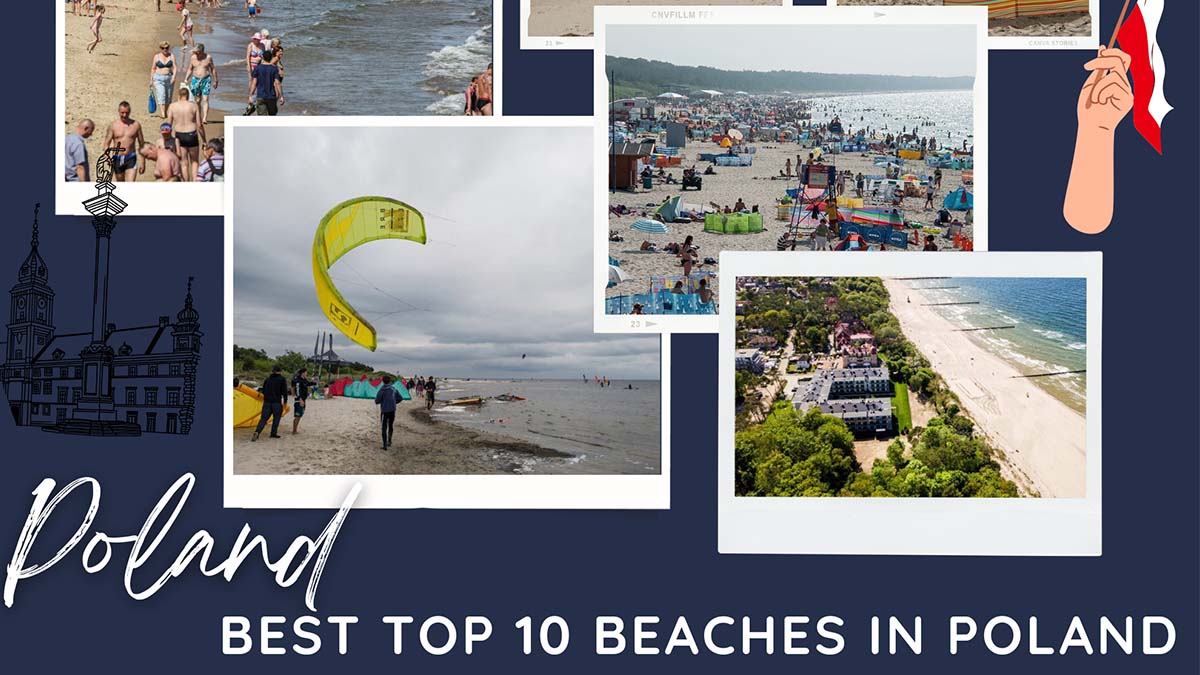 Here is the list of Best Top 10 Beaches in Poland: Polish beaches are hidden jewels unknown to most of the world. Poland has amazing beaches that are ideal for the whole family. So really, if you are planning to spend your vacation on the beach in Poland, first you need to read this article after you have decided which is the best place for you in Poland. This is really true: Poland has some stunning beaches. We will also recommend beaches in Poland near Krakow.
1. Krynica Morska Beach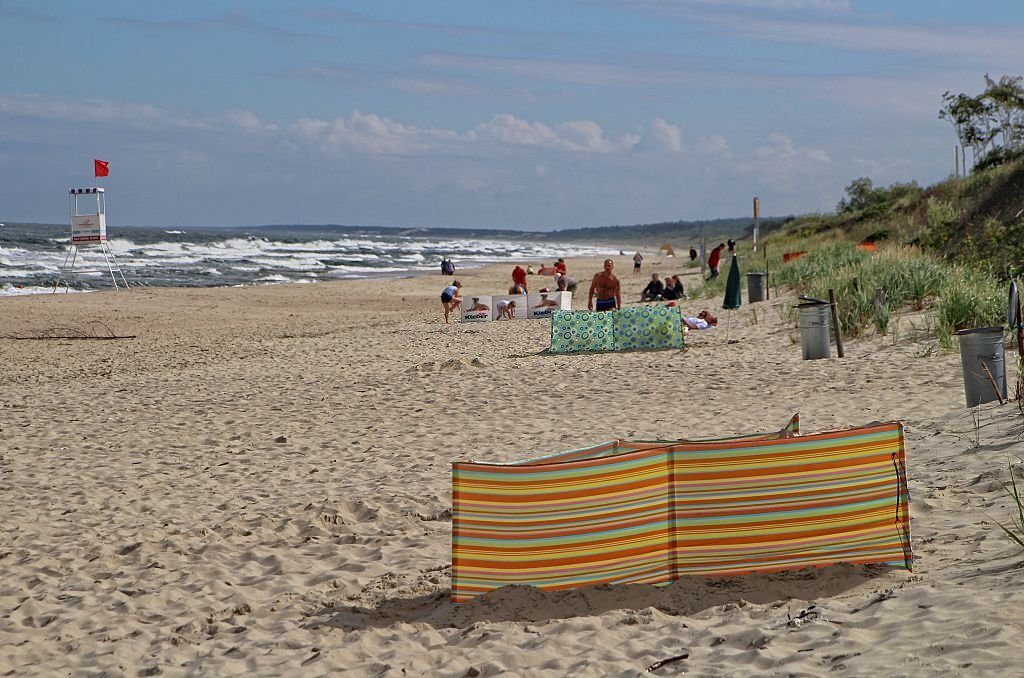 Poland has some stunning beach, Krynica Morska is a town and commune in the Pomeranian Voivodeship in Novi Dor District on the Vistula Spit, located between the Baltic Sea and the Vistula Lagoon. The border between Poland and Kaliningrad Oblast, an exclave of Russia, bisects it, politically dividing the spit in half between the two countries.
2. Debki Beach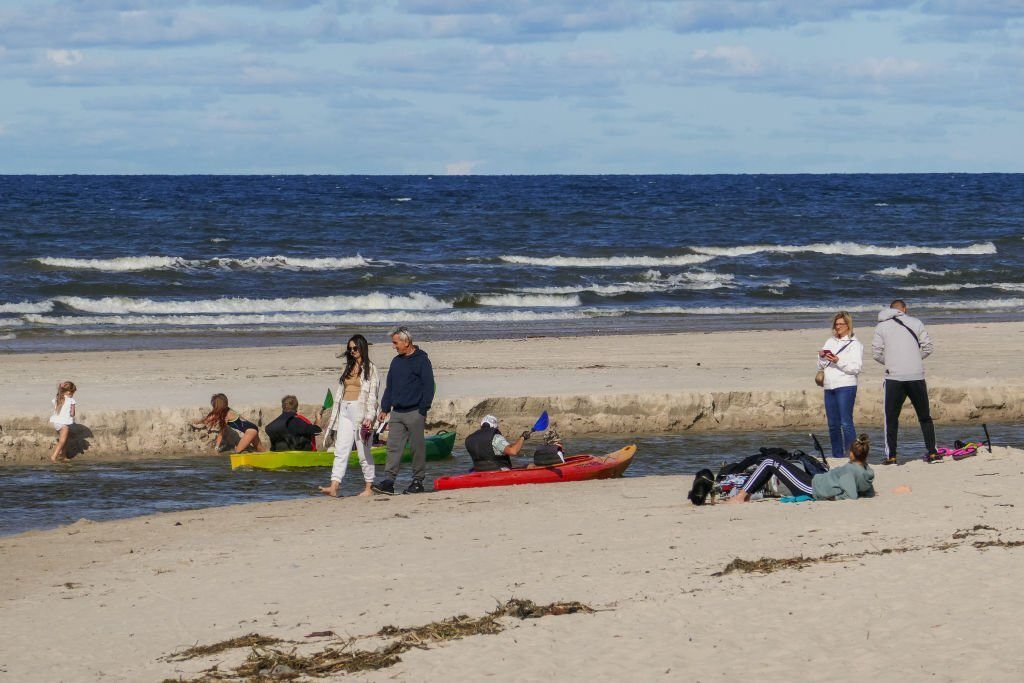 Debki Poland. It is a popular tourist destination but not as crowded as other places in the region. Clear The beaches and family-friendly atmosphere make this place perfect for a quiet and relaxing vacation.
3. Swinoujscie Beach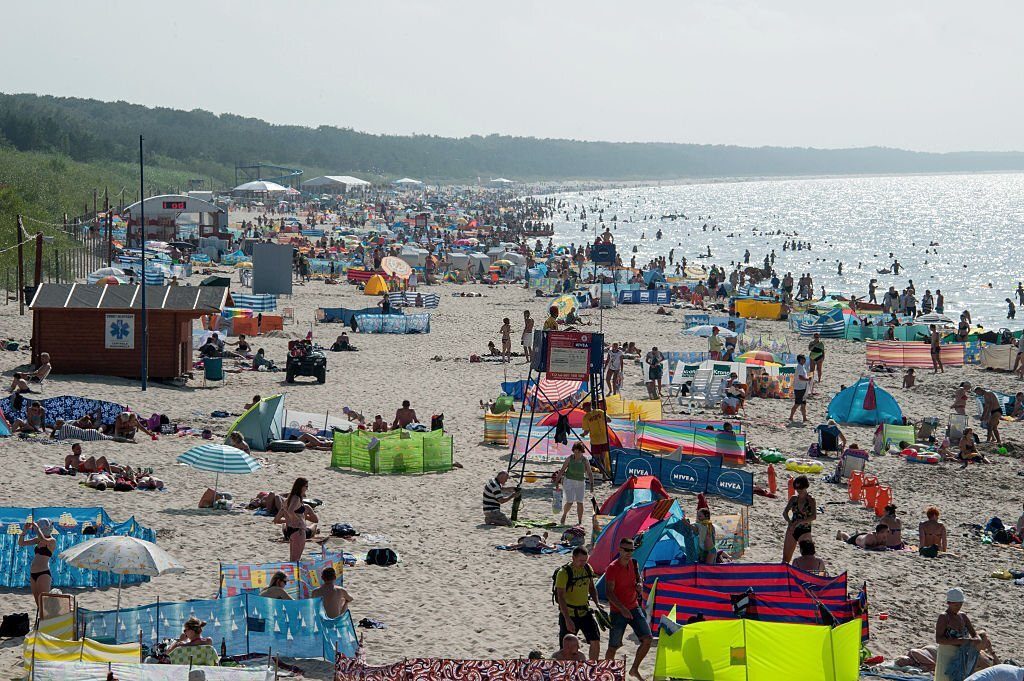 Swinoujscie has the widest swimming beach in Poland, at 5 km long and 70 m wide. A causeway and sand dunes separate the beach from the city. There are dozens of cafes, bars, restaurants, beer pubs, steakhouses, and smokehouses on and around the walk.
4. Jurata Beach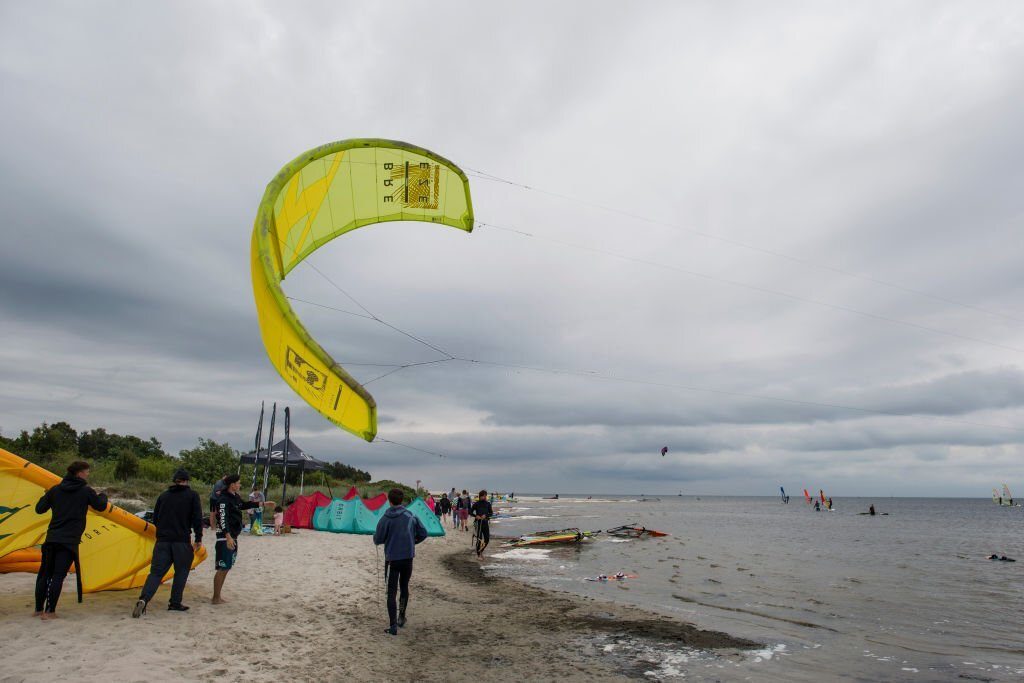 Jurata is a popular Polish seaside resort that is part of the town of Jastarnia. The Hale Peninsula is located on the Baltic Sea, in a forested area between Jastarnia and Hale.
5. Brzezno Beach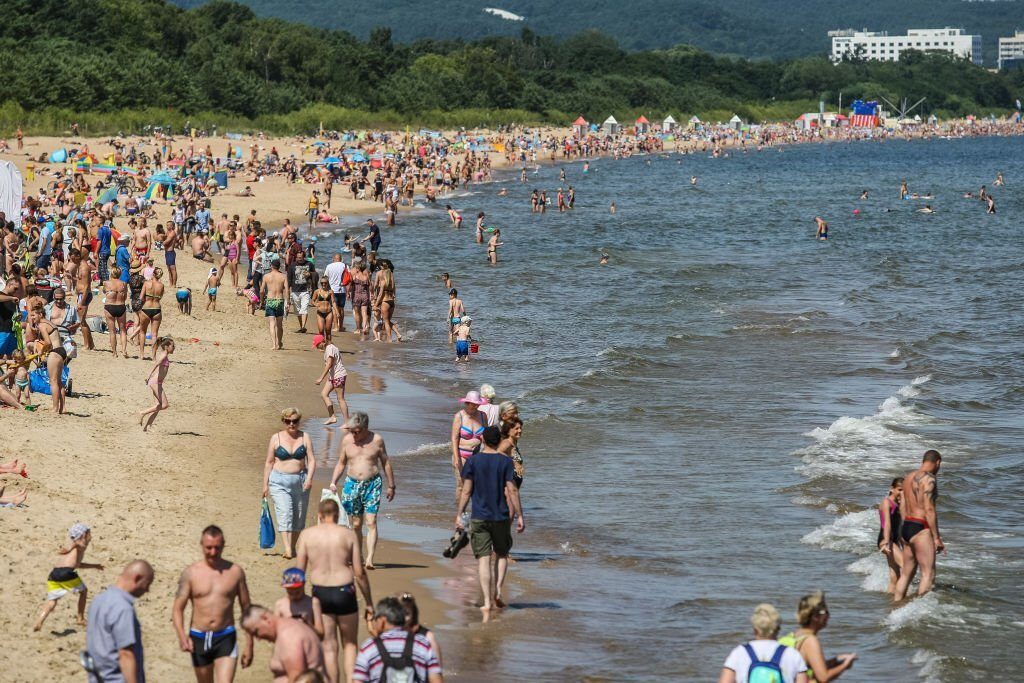 Bzrezno is one of the most quartered cities in Gdansk, Poland. beautiful beaches, parks, bike paths, and more. The best time to visit Gdansk is in the summer. The Poles love summer.
6. Gdynia Beach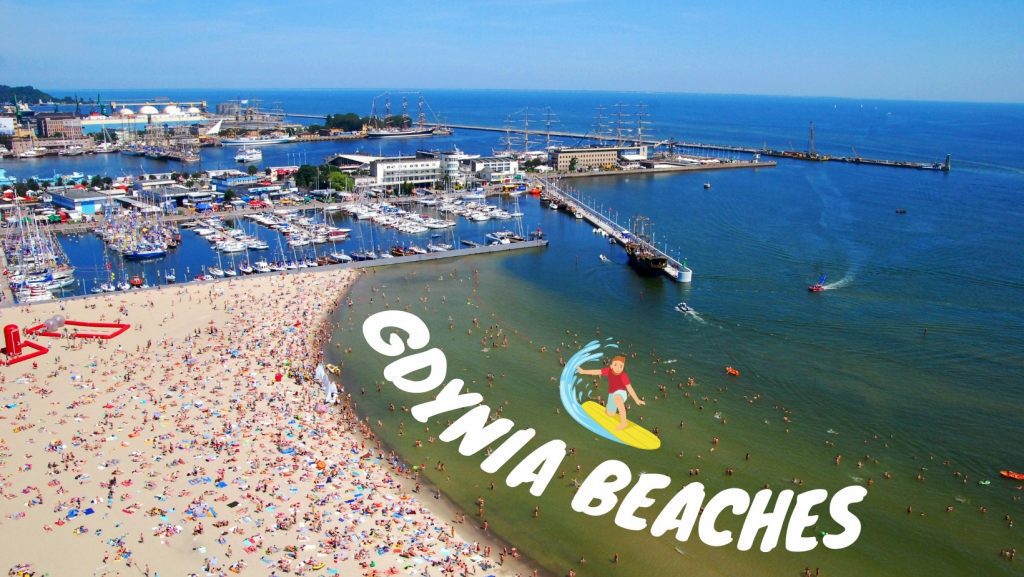 The beach in the city center to the north is right next to the European Union Square, and its 200-meter length is often crowded. There is also a wonderful playground on the beach in front of the Del Mar restaurant.
7. Sopot Beach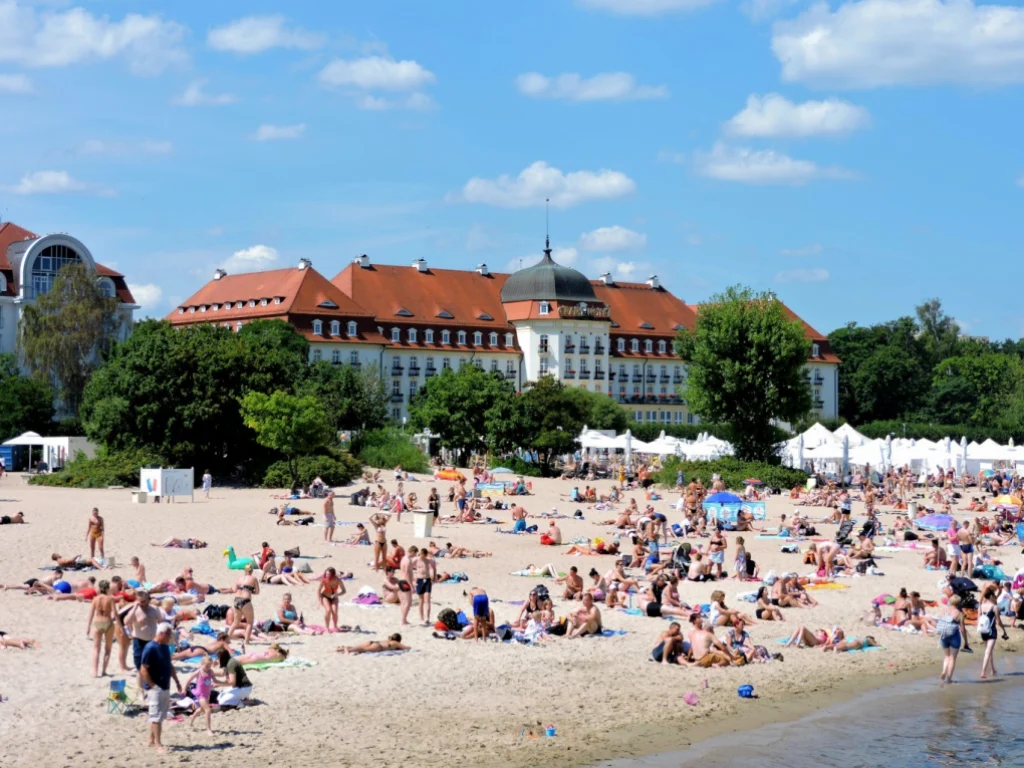 The Polish coastal city of Sopot has Europe's largest wooden pier, famous in Poland! Train from Gdansk to Sopot Sopot doesn't necessarily have great beaches and water. Poland is a welcoming place with lots of variety; even the difference between Gdansk and Sopot is night and day.
8. Niechorze Beach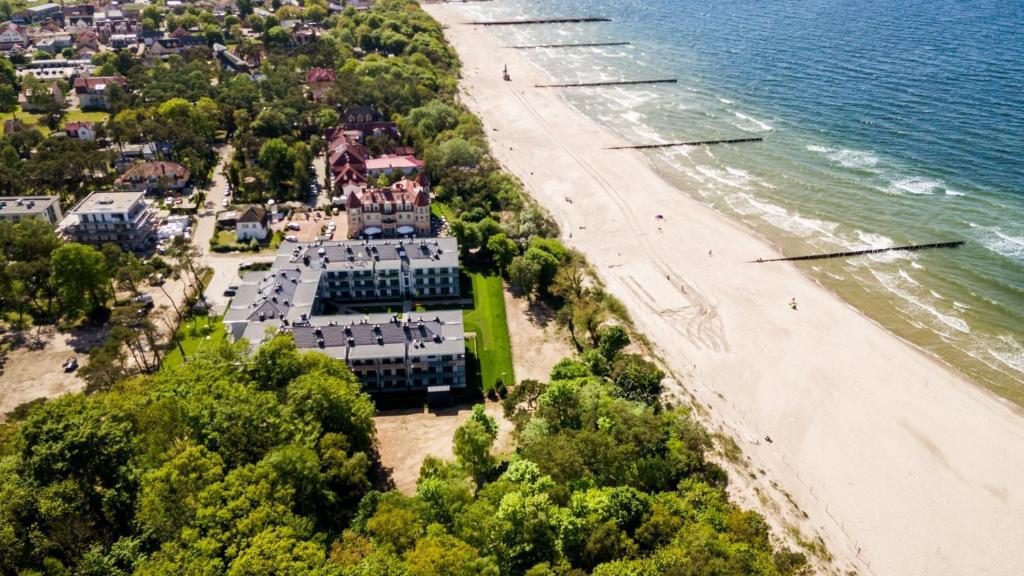 Niecorze is a village in the administrative district of Gmina Rewal, within Gryfice County, West Pomeranian Voivodeship, in north-western Poland. It is situated between the Baltic Sea and Lake Liwia ua in the north and Lake Liwia ua in the south. 
9. Jelitkowo Beach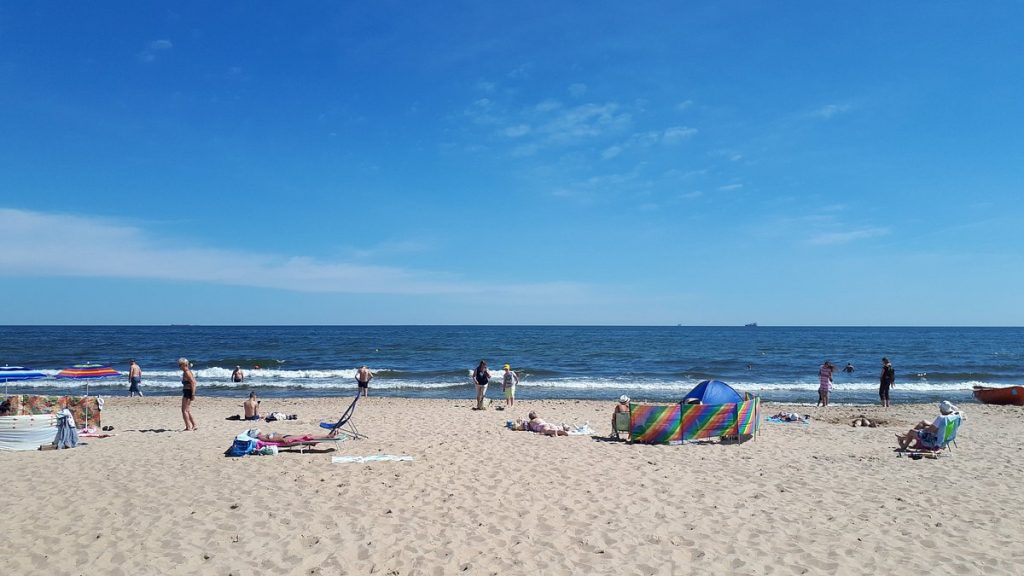 We had a wonderful day at the beach. There are many amazing beaches in Gdansk; this one is called Jelitkowo Beach. This sandy beach is quiet and clean, with toilets and changing facilities. You can find cafes, bars, restaurants, parks, and hotels nearby. This place is perfect for relaxing, swimming, jogging, reading, and of course, taking amazing photos and videos.
10. Stogi Beach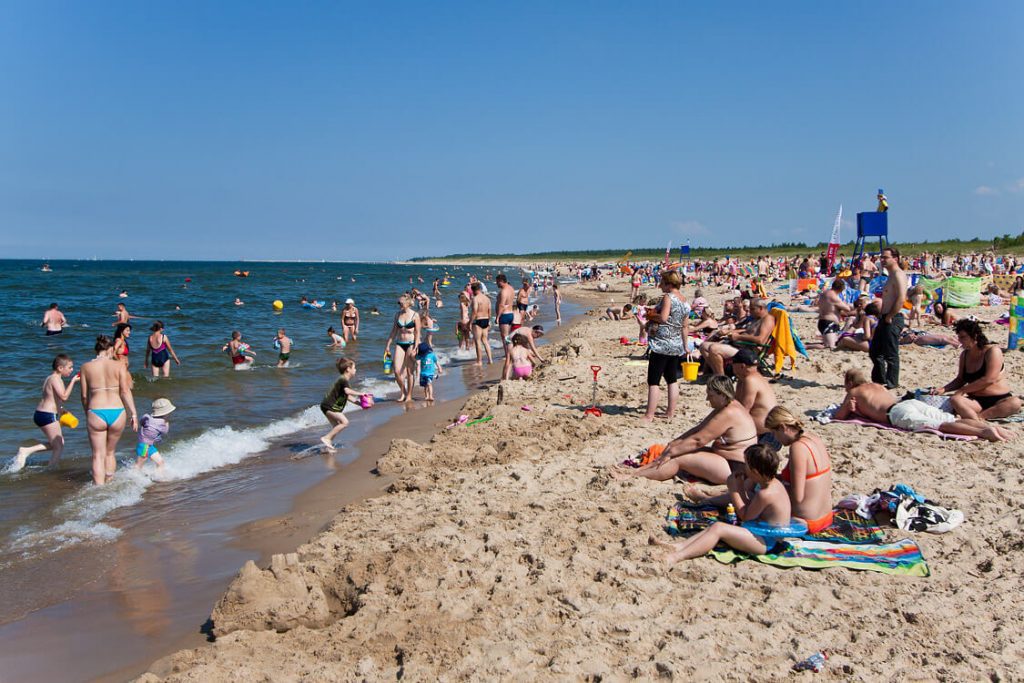 Gdansk Stogy Beach in Poland is one of the most famous and closest beaches to the city center. Stogie also has a nudist beach if you appreciate natural beauty. It's a great place to lie back, listen to the waves, and do some sporting activities.
FAQ
Which Poland Beach is Good?
There is the list where can visit Krynica Morska Beach and Debki Beach Etc
What are the best beaches in Poland?
The Best Beaches in Poland is Stogi Beach and Jelitkowo Beach.
Does Poland have sandy beaches?
Yes, of course, Gdynia Beach is a sandy type of beach you can visit with your family and friends.
Do people go to the beach in Poland?
Yes, many people in Poland enjoy going to the beach every day. 
People Like To Read This Also:
Follow Us: Facebook | Instagram | Twitter | YouTube | Telegram | Google News
For the latest Travels News, Flights exclusives, Places, Best Foods, and more, follow the Mikaytravels website and YouTube channel, or head to our social media platforms like Twitter, Facebook, Instagram!