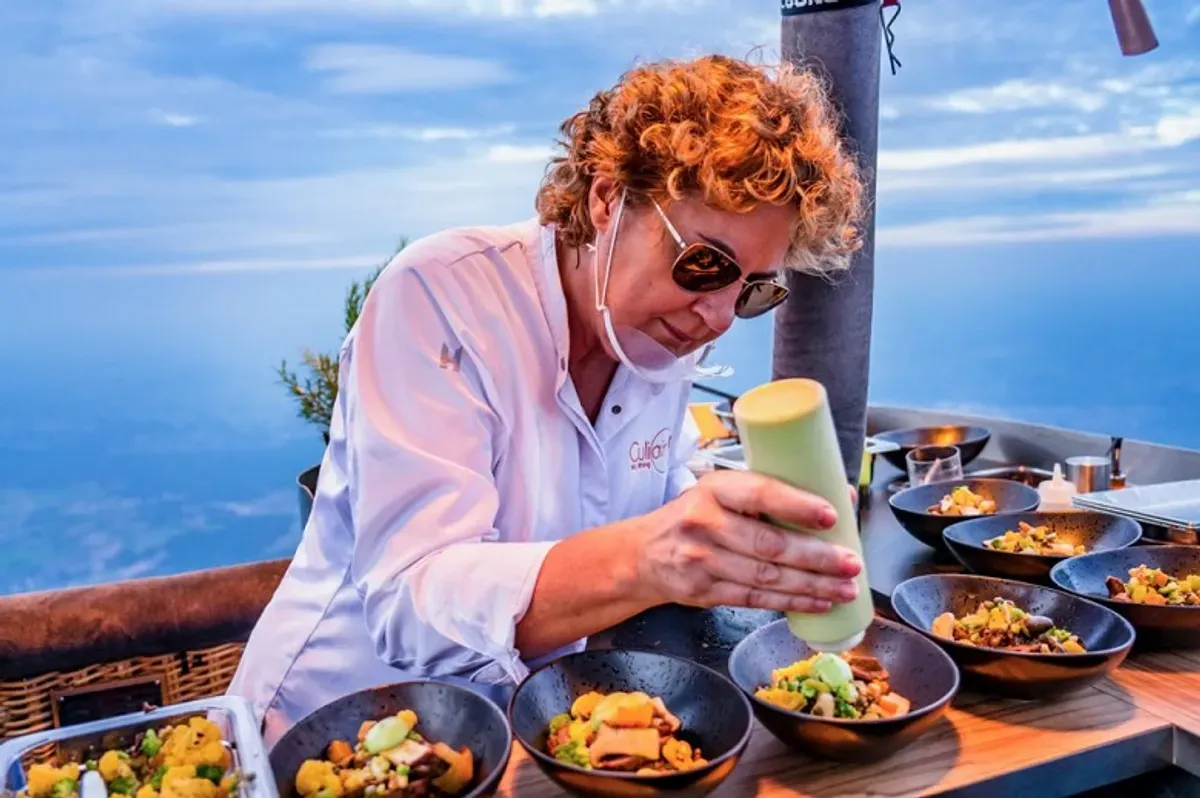 If you are planning to go on a trip and you want information about the restaurant, then you will have to read this article completely. Here we have provided the 7 Finest Restaurants of the World with unbelievable facilities.
Have a look on the 7 Finest Restaurants of the world
#7.Hot Air Balloon Restaurant CulinAir, Netherlands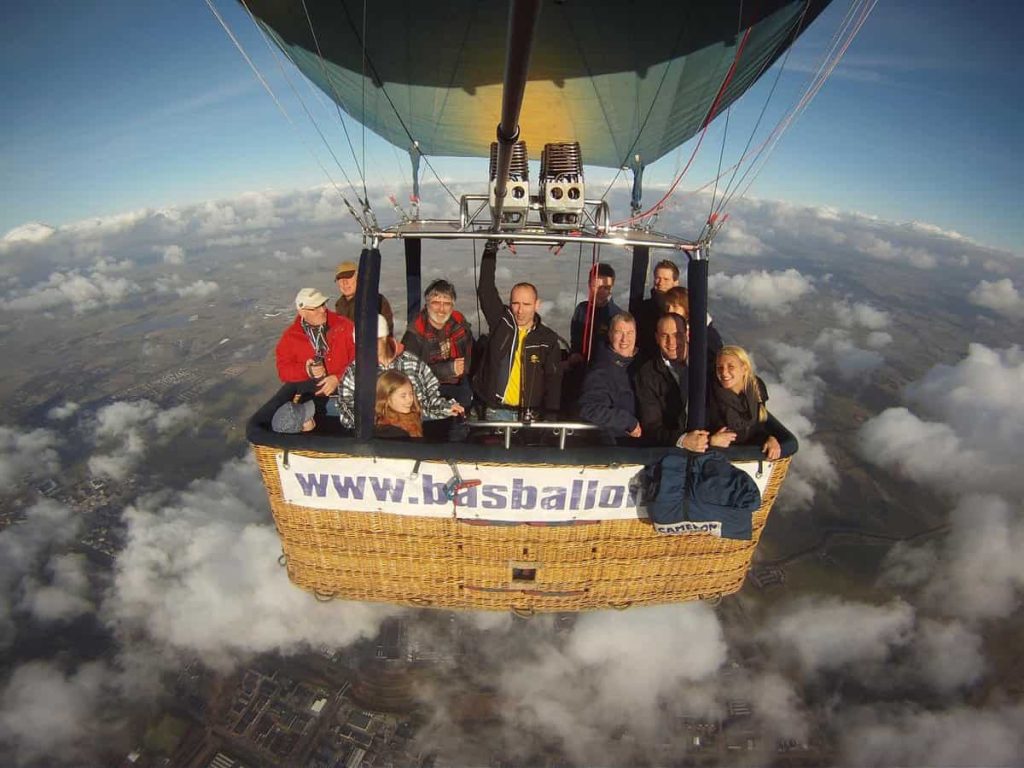 Hot Air Balloon Restaurant CulinAir, Netherlands, is also on the list of the 7 Finest Restaurants in the World, If you're bored of eating your food on solid ground, it might be time to consider a trip to the Netherlands, where Kola Air, a hot air balloon restaurant founded by Dutch chef Angelique Schmeinck, cooks for guests. Take a journey like no other.
Enjoy a gourmet meal while soaring through the skies in a specially designed hot air balloon. There are a number of flight options on offer that take guests to the sunrise or sunset. allow you to choose between Aftab flights. Providing its own magical setting as the balloon gently ascends into the sky, a beautiful view of the Dutch landscape provides an unforgettable backdrop for dining. Prepared and designed using fresh and seasonal ingredients. 
The menu reflects the region's culinary heritage, with a focus on locally sourced produce and traditional Dutch dishes with a contemporary twist to engage your taste buds at altitude. Each course, from appetizer to dessert, is thoughtfully prepared and beautifully presented, focusing on the overall experience. The details extend beyond the food. Allows for a personalized and immersive dining experience, with chefs sharing insights about
#6.El Diablo, Lanzarote, Spain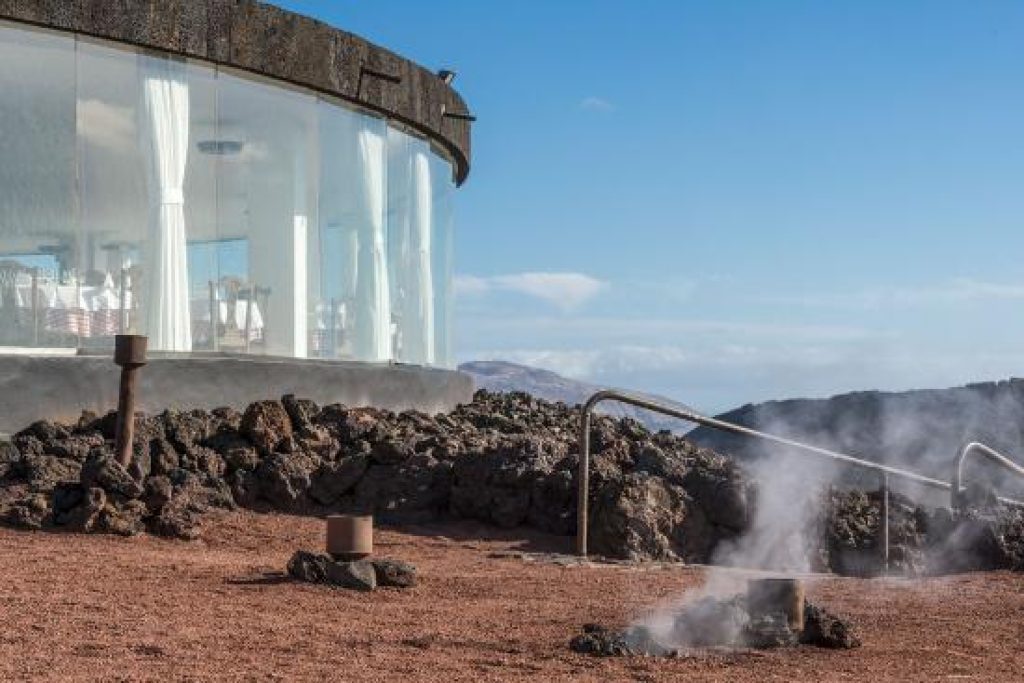 Diablo Lanzarote Spain Almost every restaurant relies on an oven or fire to cook food, and you may have been to a place where this has been done before, but you haven't been close until you've been to the Spanish island of Lanzarote. You have an experience similar to that of El Diablo restaurant, as all the dishes on the menu are grilled under your feet using heat from the volcano located inside Timon Faya National Park.
Set on top of an active volcano, it provides an incredible view. Beautiful views of the surrounding moon-like landscape The design of the restaurant blends seamlessly with its natural surroundings, with rustic stone and wooden structures that enhance the ambience. El Diablo's signature volcano The grill is built on top of a volcano known as the vent.
The islote de Hilario emits geothermal heat from the Earth's core, which provides a natural source of energy for the chefs here to skillfully grill meat, fish, and vegetables, using this heat to create their signature smoke. Guests can watch the chefs expertly fire up the Volcano Grill with a dash of flavor.
The flames and smoke from the vents are a unique way of cooking that not only enhances the flavor but also pays homage to it. The island's volcanic history and natural wonders El Diablo's menu features a variety of dishes with an emphasis on fresh and locally sourced ingredients, such as succulent steaks and tender seafood. A selection of delicious side dishes and local wines showcasing the flavors provided by the heat make for a true feast for every guest's senses.
#5.Kitcho Arashiyama, Kyoto, Japan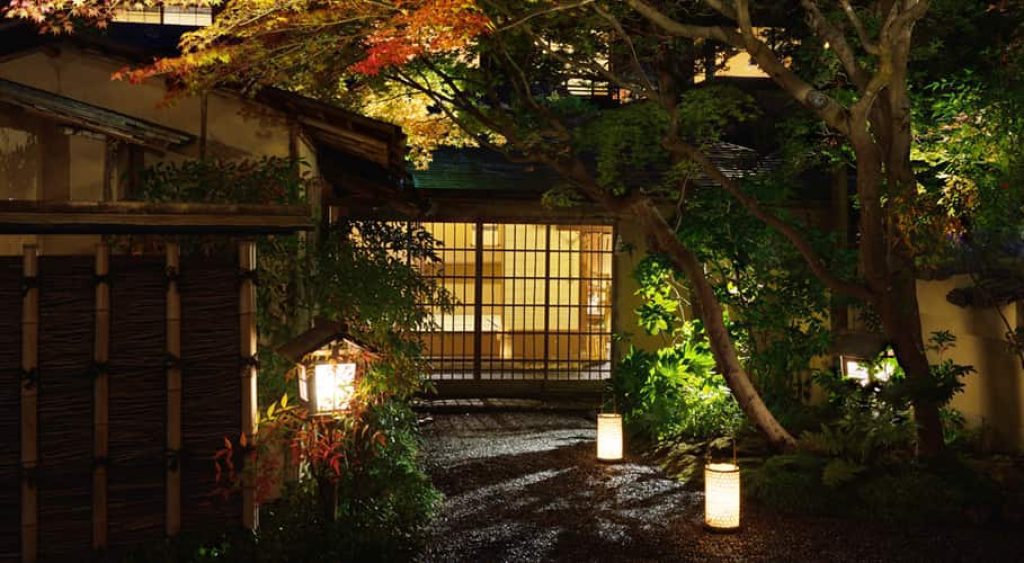 Kyoto Japan, located in the historic city of Kyoto, Japan, is a renowned restaurant that epitomizes the art of kaiseki cuisine with a commitment to attention to detail and perfection, making this a destination for those seeking an extraordinary dining experience. The desired destination has become Located in the scenic Arashiyama district.
The restaurant offers a calm and serene setting surrounded by lush gardens, bamboo groves, and picturesque scenery that blends the restaurant's traditional Japanese architecture with the natural beauty of its surroundings to create a serene atmosphere that transports guests to a world of beauty.
And refined kaiseki cuisine here has been honed to an art form, with multi-course meals meticulously prepared and served showcasing the finest seasonal ingredients and the essence of Japanese culinary tradition, each dish a masterpiece that balances carefully crafted flavors and colors that are harmonious and exquisite. The dining experience can also expect unparalleled hospitality and impeccable service, with traditionally dressed staff attending to every detail with grace and precision, from the moment guests arrive to the end of their meal.
They are treated with the utmost care and respect to ensure a memorable experience. And the restaurant's commitment to personalized dining extends beyond the cuisine. Arashiyama strives to provide a complete experience for guests by offering a relaxed and comfortable environment that enhances dining enjoyment. Provides a place where guests can enjoy their food in privacy.
Immersed in the beauty of its surroundings, from floral art to exquisite pottery used to serve dishes, Kitcho Arashiyama has rightly earned international acclaim and three Michelin stars, which is a testament to its purity and dedication to preserving traditions. It remains a destination of choice for foodies, culture connoisseurs, and those looking for an unforgettable dining experience in the heart of Kyoto.
#4.Alinea, Chicago, USA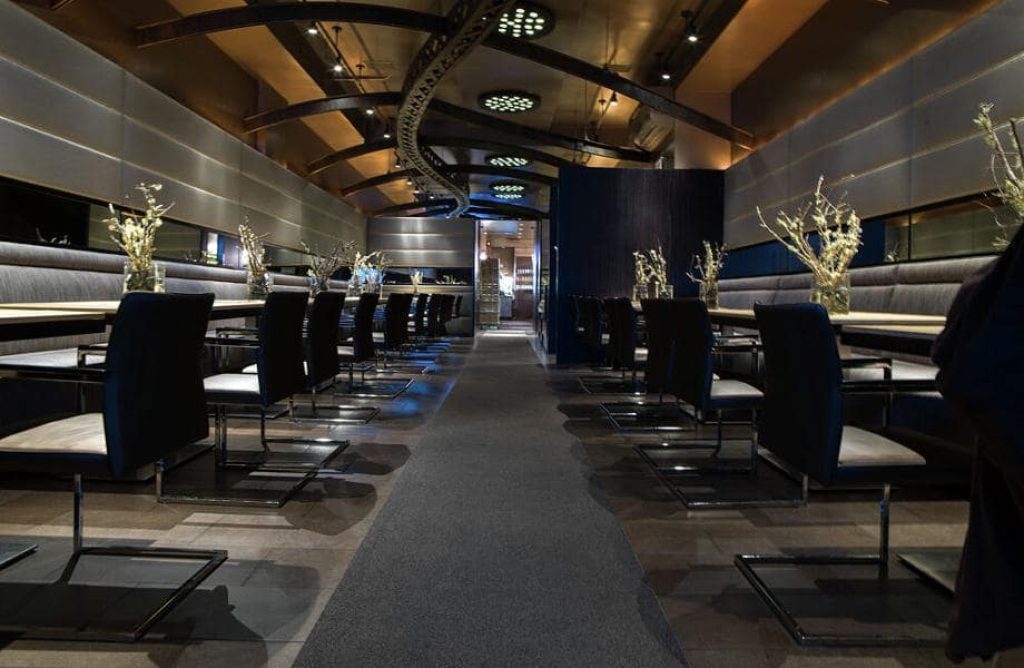 alinea Chicago Located in Chicago, United States of America, Alinea is a world-renowned restaurant that redefines the boundaries of innovation and fine dining under the leadership of Chef Granta Schatz Elena, offering a true dining experience that delights its guests. captivates with its artistic presentation of innovative cuisine and unmatched attention to detail. From the moment guests step into Elena's, they are transported to a world of creativity and sensory discovery.
The restaurant's elegant and minimalist interior sets the stage for the journey that awaits, while the dining area is intimate and stylish. takes place and provides an environment that ensures food. Each dish is able to take center stage. Each dish is a masterpiece of technique and flavor, expertly prepared using the finest ingredients and presented with artistic precision.
The menu always focuses on seasonal ingredients and unique combinations. Focus evolves, challenging the palette in new ways for Elena. An unusual approach to his interactive and theatrical way of eating is that dishes are not just presented on a plate but often brought to life through imaginative presentations and unexpected techniques, allowing guests to engage themselves with food connected to food installations. Can be found conversing or even observing food performances from the table.
This element of surprise and interaction creates a dining experience that is not only delicious but also charming and memorable. The service here is also exceptional, with knowledgeable and attentive staff who guide guests through their experience.
The team is well versed in explaining the intricacies of the menu. Each one provides insight into the creative process behind the dish and the food, and it may even explain the exact creative process behind the food. How to eat what's in front of you to get the most out of it The commitment to innovation extends beyond the dining room as new techniques and technologies in the restaurant's culinary world continually push the limits of what is possible. Received awards.  in the world
#3.H.R Giger Bar, Gruyeres, Switzerland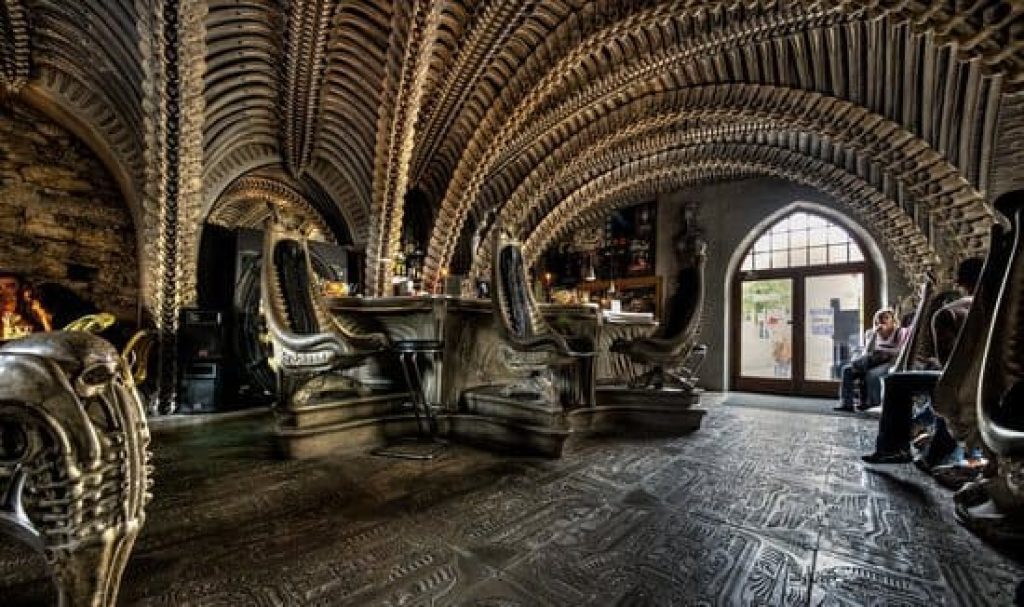 H.R. Giger Bar, Gruyeres, Switzerland Most restaurants focus on creating one. An environment that is open and spacious and certainly feels welcoming and friendly, but for some, the H.R. Geiger Bar in the beautiful Swiss town of Gruyères may be a step too far, a truly immersive and otherworldly experience. Inspired by the work of legendary Swiss artist H.R. Known worldwide for his dark and surreal art, Giger is best known for his design work on the titular character in the Alien films. The bar is a testament to his unique vision and a must-have for fans and admirers of his work.
The place has become When visitors step into the macabre H.R. Geiger Bar, they are immediately transported into a realm of dark beauty, and the interior is a mesmerizing fusion of biomechanical and organic elements, with ceilings and furniture featuring Geiger's signature motifs. Adorned with that, it reflects the design of the bar. The artist's attention to the combination of man and machine creates a warm and inviting atmosphere.
Every aspect of the bar, from the seating to the lighting, is designed to give the feeling of entering a nightmare. Dreamscape high-back chairs resemble a skeletal structure, while the bar itself is a crude and metallic creation reminiscent of an otherworldly creature. Creating an unforgettable atmosphere, the bar offers an impressive selection of beverages and dishes, including a wide range of guests and wine tails.
Enjoy your drinks and food while surrounded by Geiger's beautiful art-making surroundings for an otherworldly drinking experience, with bar staff dressed in black and embracing the ambience to provide casual and friendly service. What adds to the overall enjoyment is that the bar is actually located inside the Geiger. The museum, which exhibits an extensive collection of sculptures and designs of the artist's paintings, offers a deep insight into Geiger's dark and imaginative universe, allowing visitors to further appreciate the complexity and depth of his work. Artistic Liga is an interesting find. Influence on popular culture
#2.The Rock, Zanzibar, Tanzania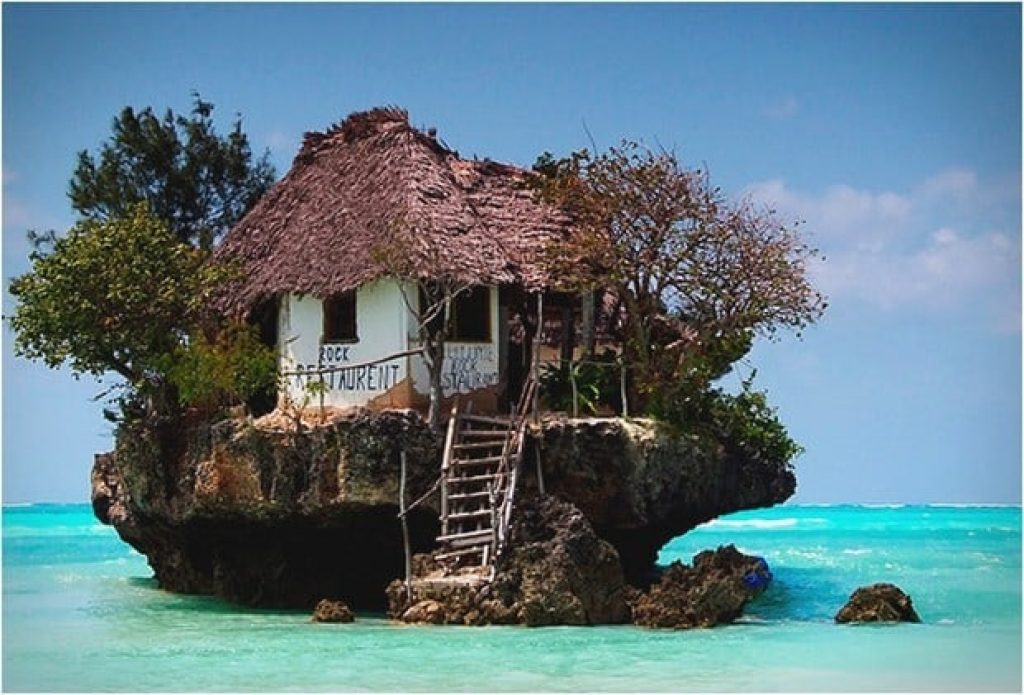 The Rock, Zanzibar Tanzania sits on a large coral reef in the Indian Ocean. The Rock is a popular restaurant located on the coast of Zanzibar, Tanzania. With its charming setting, warm hospitality, and exquisite cuisine, The Rock is a unique and unforgettable dining experience. presents  The reef is an adventure in itself, as during low tide guests can wade through the shallow waters to reach the restaurant, while high tide, of course, calls for a short boat ride. It is caused by poor vision.
Perched on a rocky outcrop surrounded by the azure waters of the sea, its location offers sweeping views of the surrounding coastline and Indian Ocean, with the sound of waves lapping against the shore and the gentle sea breeze creating a sense of calm and serenity. she does.  
The tranquil setting makes it an ideal place to enjoy a mule in a picturesque natural setting. The Rock's menu is designed to showcase the best of Zanzibar and international cuisine, with a focus on fresh seafood. From succulent prawns and lobster to dishes from succulent prawns and lobster to freshly caught fish, the seafood restaurant offers an array of dishes highlighting the flavors of the sea. The menu offers a variety of vegetarian and meat options. Dietary preferences are also catered for, which is equally impressive as dining here is an intimate affair.
And with a personalised experience and limited seating capacity, guests are assured of attentive service and a warm welcome from the restaurant staff, known for their hospitality and dedication to creating a memorable dining experience and menu. Their knowledge of and willingness to accommodate individual preferences play an important role in this.
Overall Enjoyment Its unique location and charming atmosphere make it a popular destination for both locals and tourists alike, so whether enjoying a Roman dinner or a special occasion meal with guests, An experience that is both magical and intimate.
#1.Ithaa Undersea Restaurant Rangali Island, Maldives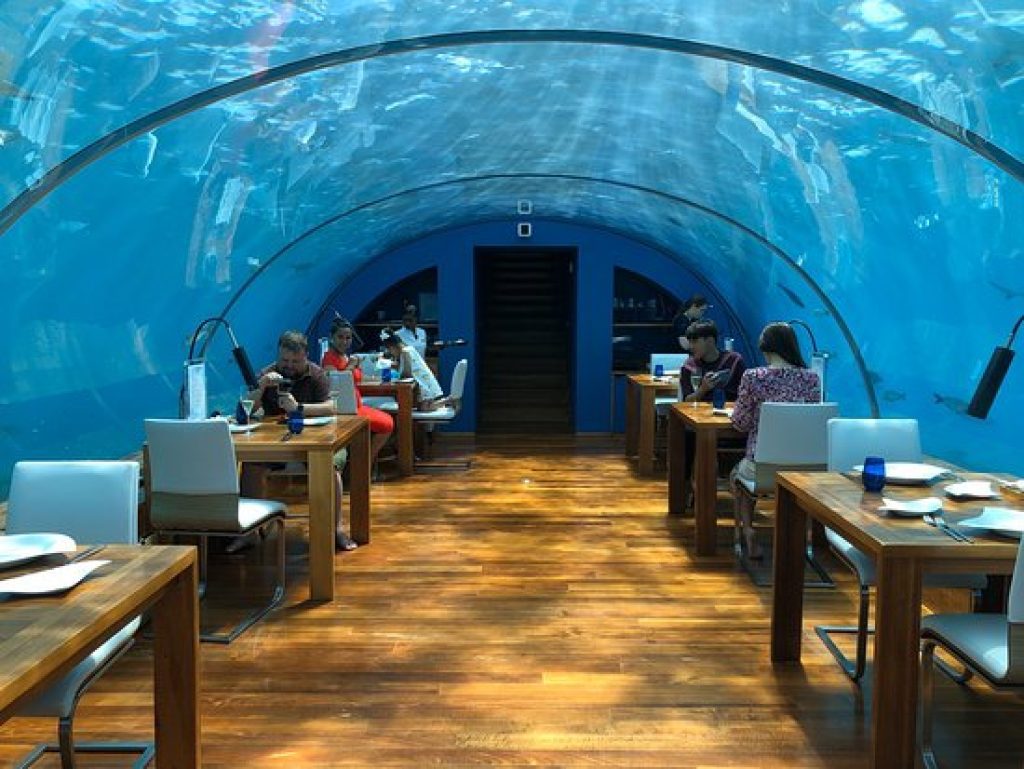 Ithaa Undersea Restaurant on Rangali Island, Maldives, took the top spot in our list of the 7 Finest Restaurants in the World, IFA Undersea Restaurant, Wrangle Islands, Maldives If flying through the sky isn't your thing but you're still looking for an unusual place to eat, perhaps dining beneath the waves, hidden within the turquoise, will be more appealing.
Etha Underwater Restaurant in the waters of the Maldives is mesmerizing and charming. A luxury dining destination that offers guests a truly exceptional experience, this iconic restaurant on Rangali Island is a world first. The all-glass undersea dining space offers breathtaking views of the vibrant marine life and coral reefs that surround it.
The name means mother of pearl in the Maldivian language, and the restaurant lives up to its name. Is.  The cylindrical structure of the beauty restaurant is transparent on all sides. Offering guests a 180-degree panoramic view of the underwater world from the moment diners step down a spiral staircase or take in the glass Enclosed Lift She is immersed in the stunning beauty of the Indian Ocean with an interior as stunning as the design, sleek and contemporary with elegant furnishings and thoughtful details that complement the coral-inspired décor and soft lighting.
That ambience makes it an ideal setting for special occasions, such as a romantic dinner or simply indulging in a unique culinary experience to enjoy a gourmet meal expertly prepared by these talented chefs.
From delectable seafood platters to creative vegetarian options, the menu caters to variety. The service here is also attentively personalized and executed with precision, depending on preferences. The staff knows everything there is to know about the menu and surrounding marine life, impeccable service, and breathtaking views. The combination of ambience creates an atmosphere of bliss and comfort that is the epitome of luxury.
The restaurant is also deeply involved in marine conservation by offering food The restaurant collaborates with marine biologists and environmental organizations to promote the conservation of the fragile ecosystem and uses its unique location to provide guests with an opportunity to connect with the sea and the second-ranked Alibaba Cave Restaurant for its beauty and importance. It receives deep appreciation for its beauty and importance.
People Like To Read Also This: