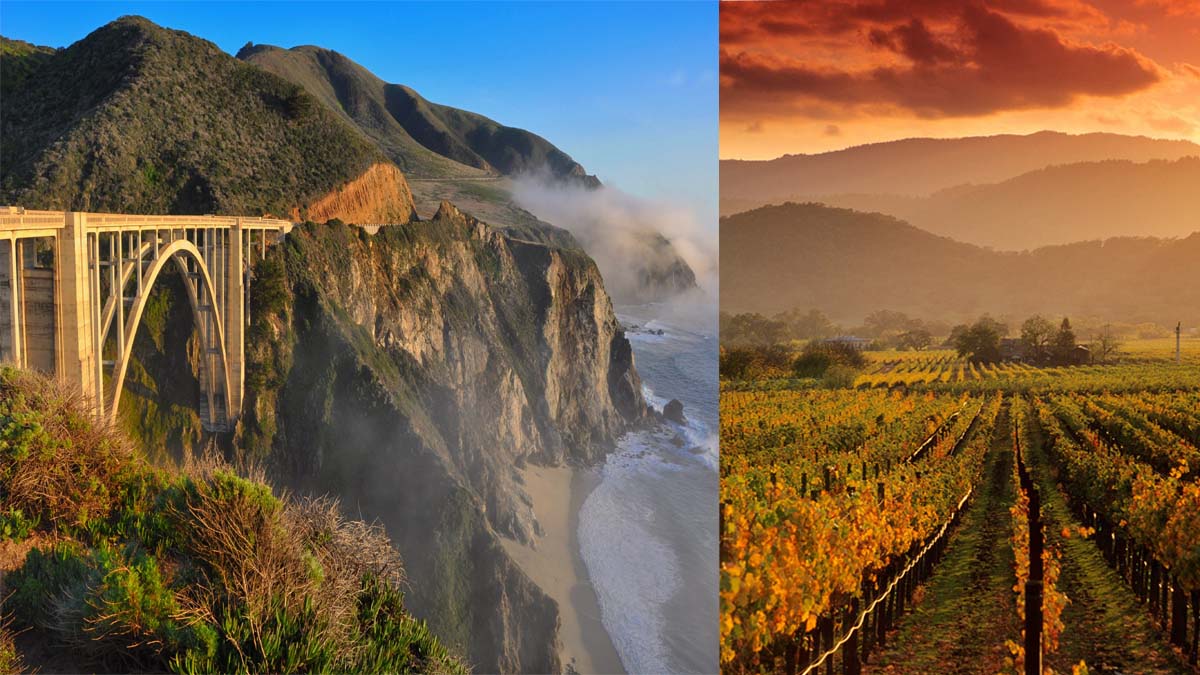 5 Top Romantic Getaways in California. Quiet, palm-fringed beaches, spectacular sunsets, And California's stunning mountain scenery provides the perfect backdrop for a romantic getaway or honeymoon. Travel along California State Route One, also known as CA-1 or Highway One, for great views of the state's picturesque coastline, dotted with quaint beach towns. Crescent-shaped bays and quiet coves The most breathtaking destination is Big Sur, where huge rocks drop into the Pacific Ocean, creating a dramatic view. The pleasant seaside atmosphere and beautiful beaches attract visitors to the high-end seaside resorts of Carmel and Santa Catalina Island. For those who prefer a country focus, visit the historic towns of Sonoma and Mendocino counties, just a few hours from San Francisco. Escape further from the urban bustle and head to Ferndale, a Victorian village nestled among lush redwood forests, or spend time at a cozy, rustic lodge in Lake Tahoe to appreciate the majestic alpine beauty. Here of 5 romantic getaways in California, United States.
Read Also: 10 Great California Mountain Views That Will Mesmerize You!
1.The Dramatic Scenery of Big Sur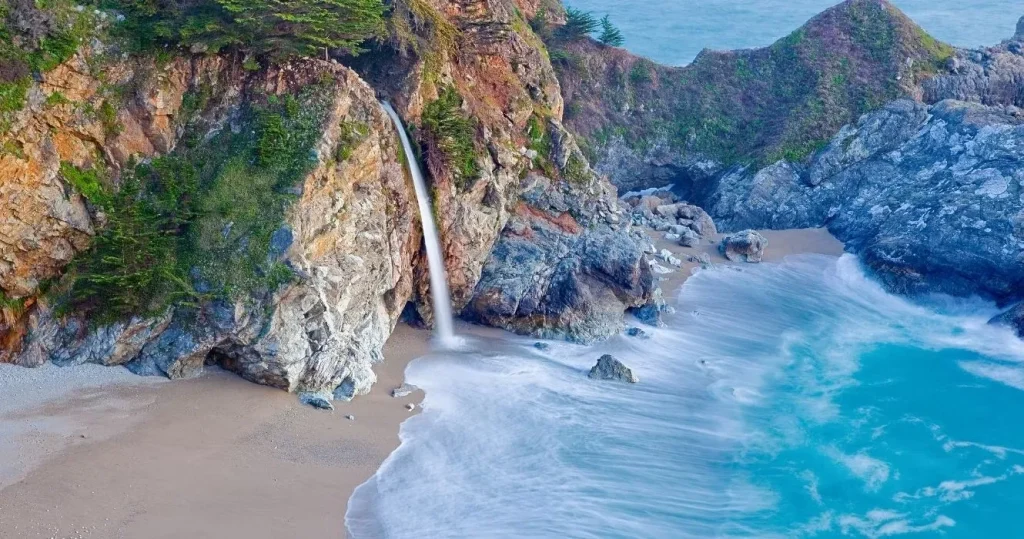 Big Sur's coastline is one of the most beautiful in the entire United States, with some of the most beautiful coastal views in the country. and Big Sur, California, the "greatest meeting of land and water in the world." Big Sur is described as "the longest and most beautiful stretch of undeveloped coastline in the United States."
2.Carmel-by-the-Sea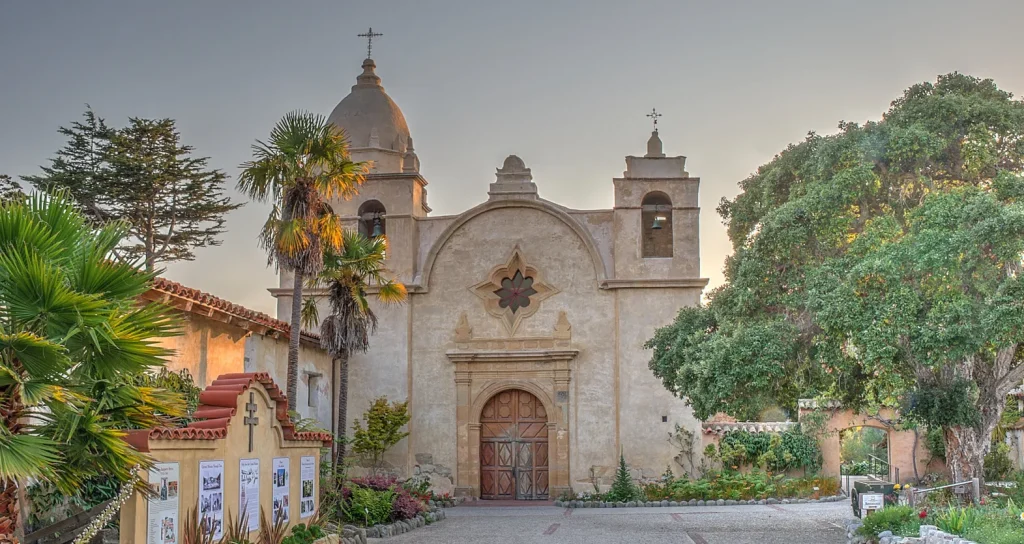 5 Top Romantic Getaways in California
A Quaint and Upscale Seaside Resort, Few places in the world capture your soul and spark your imagination like Carmel-by-the-Sea. Come wander through this enchanting village and discover one-of-a-kind experiences around every corner. And a once-luxurious mansion built by the artist in 1905 as a gift to his wife, a member of the Gharardelli family, has been there for more than 100 years. Playa Carmel is known as the "Grand Dame of Carmel." Newly renovated, this 75-room historic hotel is located just steps from the sands of Carmel Beach and the famous shops, galleries, and restaurants of charming Carmel-by-the-Sea.
And there are very beautiful and luxurious hotels for couples' best choices here in California.
3.The Rolling Hills of Sonoma County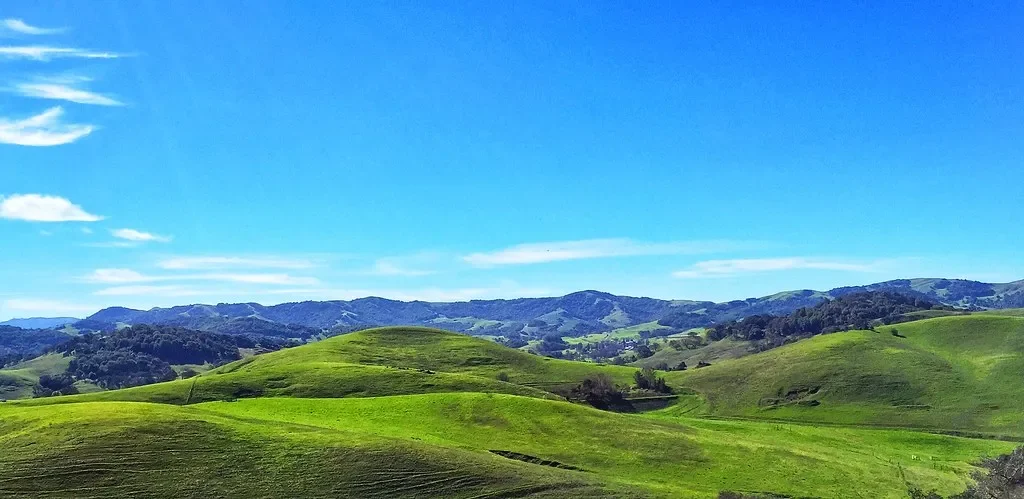 Notorious for its rolling hills and creation of some of the world's greatest wines, Sonoma's breathtaking scenery can really bring so much richness to any production. The diversity of architecture and structures, from small towns to beautiful coastlines and vineyards, is one of the reasons why so many of the entertainment industry's elite call this place not only home but also draw ideas and inspiration from the land and lifestyle. And fall is one of the most beautiful and unique seasons in Sonoma County, from its famous annual grape harvest to apple picking to hundreds of miles of trails and 55 miles of coastline to a colorful swirl of vineyards. Hills and much more. Life blossomed in Sonoma County.
4.Santa Barbara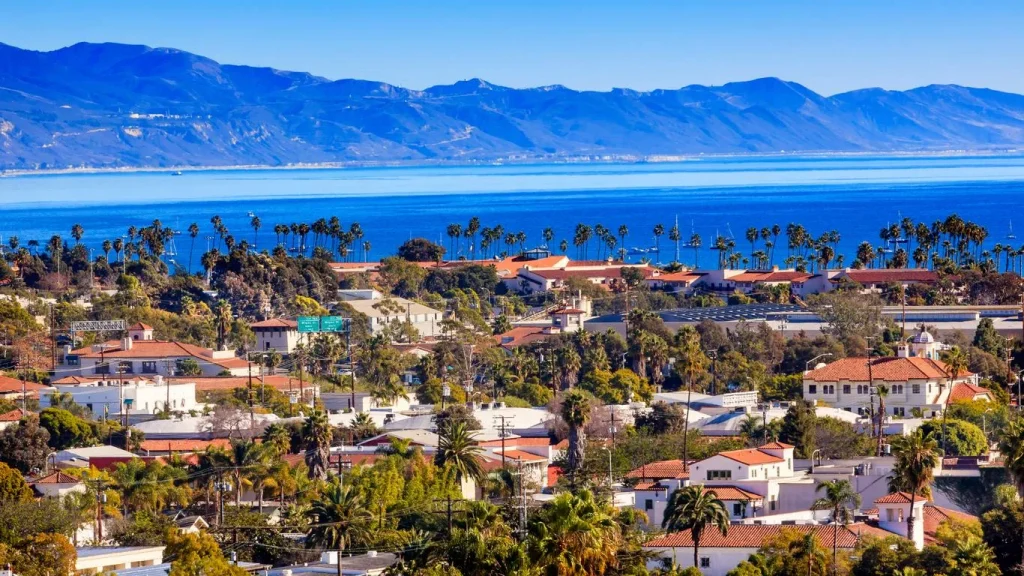 Santa Barbara is located approximately 2 hours from Los Angeles along the Pacific Coast Highway. This coastal town is stunning, with miles of beaches, great restaurants, and a rich history to explore. great for Santa Barbara. Spend a long weekend or a few weeks exploring, and here are some of my favorite spots, from the Old Mission and El Presidio de Santa Barbara to Stearns Wharf and the Santa Barbara Harbor. There are some of the best hotels in Santa Barbara. 1. Avania Inn of Santa Barbara, Brisas Del Mar Inn at the Beach 3. Best Western Plus South Coast Inn 4. Franciscan Inn & Suites 5. In the Presidio, you can choose from The best hotel in California for couples and honeymooners
5.Santa Catalina Island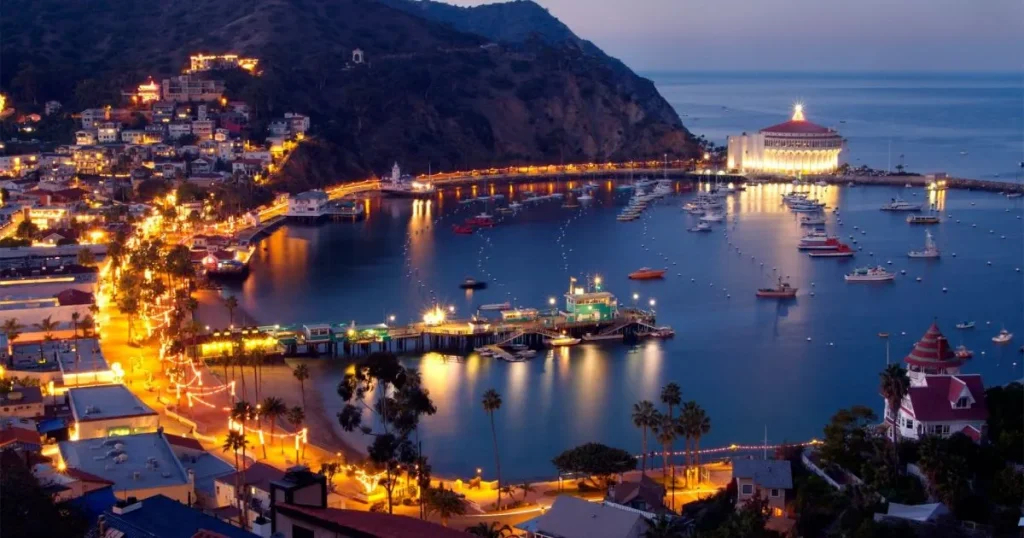 Catalina Island is 29 miles from the mainland, about an hour's ferry ride. A great place to relax, eat and enjoy the beach It was in the year 1919 that William Wrigley, Jr. fell in love with and bought Santa Catalina Island. His vision for this rugged mountain landscape became his life's legacy. Catalina Island is a mysterious shadow on the horizon, 30 miles off the coast of Los Angeles. A visit to the island makes for a great day trip or weekend getaway to relax by the water or adventure in the mountains.
People Like To Read This Also:
Follow Us: Facebook | Instagram | Twitter | YouTube | Telegram | Google News
For the latest Travels News, Flights exclusives, Places, Best Foods, and more, follow the Mikaytravels website and YouTube channel, or head to our social media platforms like Twitter, Facebook, Instagram!