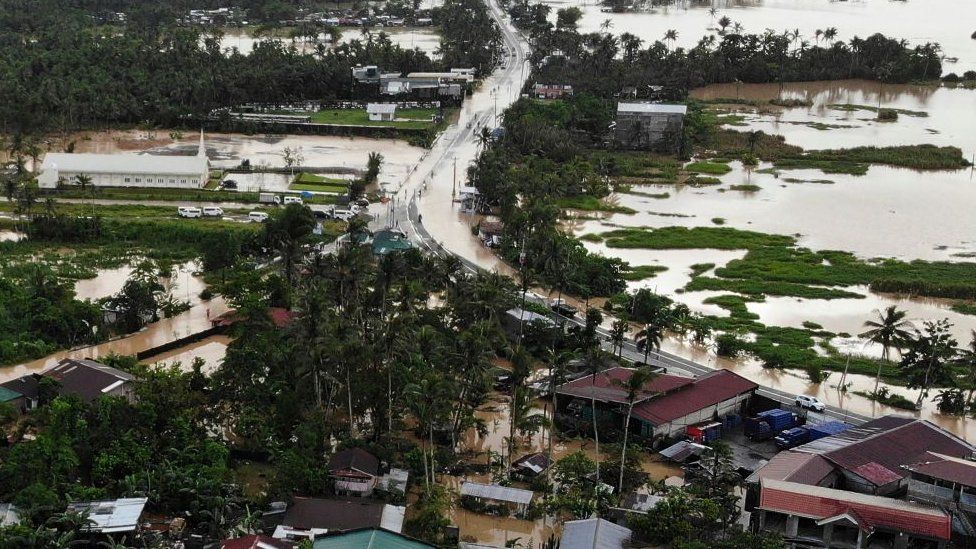 This is the year's The 16th Tropical Cyclone In The Philippines. Severe Tropical Storm Paeng (Nalgae) is a major concern for the country as well as travelers who are going to visit family over the long weekend to mark All Saints' and All Souls' Day. Torrential rains and high winds have lashed the country. This is a massive storm with a diameter of over 1,100 kilometers that destroys the majority of the country.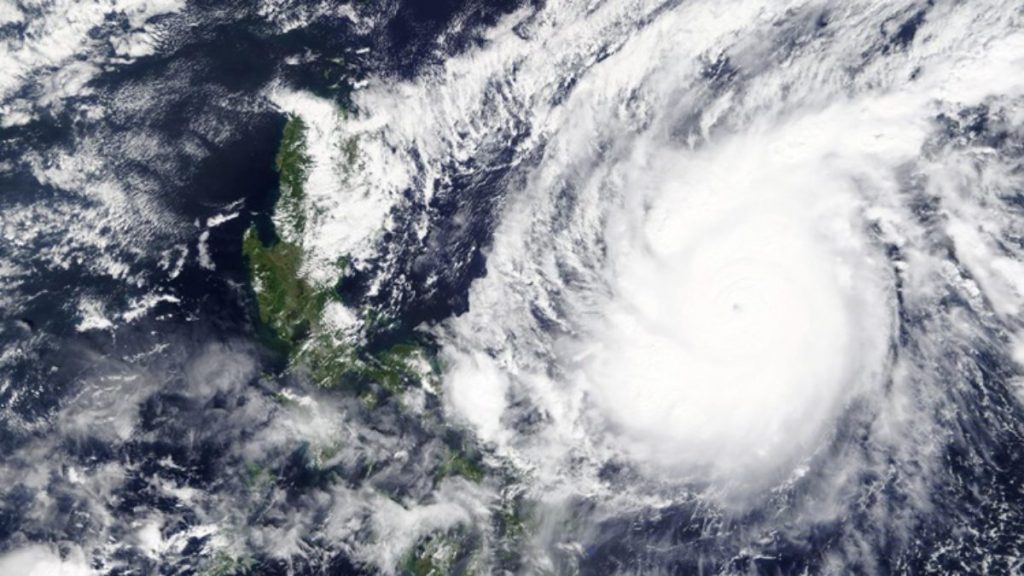 The affected regions include 5, 6, 8, and 12, as well as Muslim Mindanao's Bangsamoro Autonomous Region (BARMM). Over 557,000 people were affected in the Bangsamoro Autonomous Region in Muslim Mindanao (BARMM), and 170,000 were evacuated.
The storm flooded roughly 142,000 residents (around 557,000 people) from the Zamboanga Peninsula and Central Mindanao, Cotabato City, Sultan Kudarat, and Zamboanga City, according to Bangsamoro Autonomous Region in Muslim Mindanao (BARMM) authorities. Due to the severe weather produced by Paeng, the Philippine Ports Authority (PPA) and Metro Manila International Airport (MMIA) imposed temporary suspensions for all voyages and flights. According to PAGASA, another meteorological system outside of PAR is being simulated and might impact the country as early as next week. And it has the potential to exacerbate the situation in Paeng-affected areas.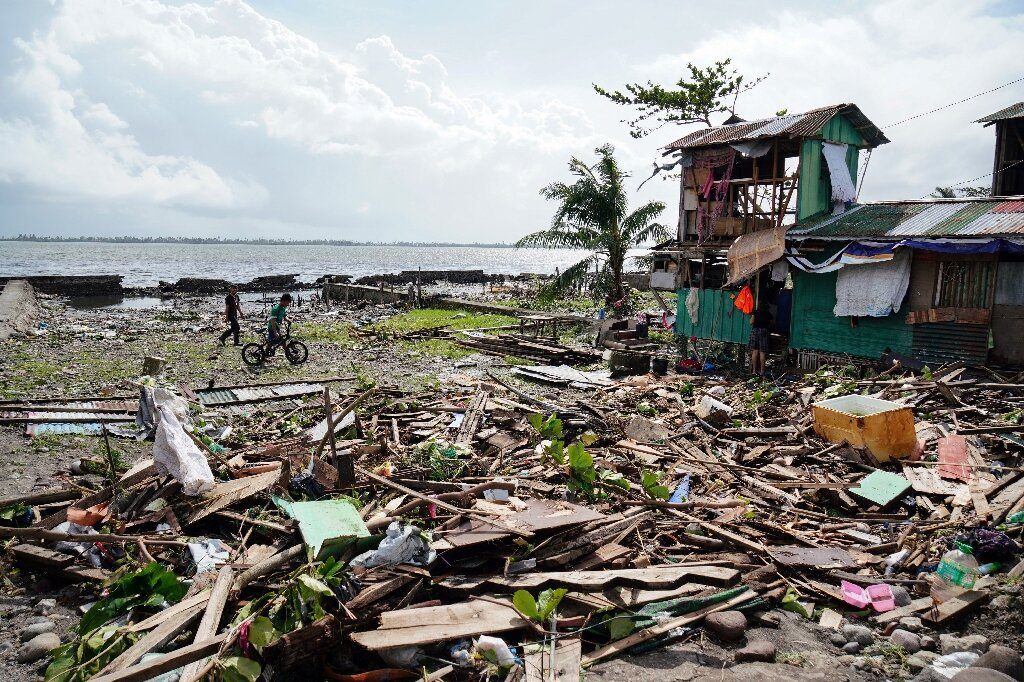 A minimum of 33 injuries, 14 missing, and more or less 45 deaths because of the flash floods and landslides. The nonstop rain is expected to increase the number of victims of PAG because of the nonstop rain in all areas of the country. 
Severe Tropical Cyclone Paeng (Nalgae) has made four landfalls so far.
Catanduanes, Virac, 1:10 a.m.
Caramoan, Camarines Sur, 1:40 a.m.
a.m. in Buenavista, Quezon
Santa Cruz, Marinduque, 8:40 a.m.
Paeng was traveling west-northwest at 15km/h, down from 25km/h, according to PAGASA. After making landfall in Batangas, the tropical storm spent the rest of the day moving over the Cavite-Metro Manila-Bataan area. Strong winds of 95 km/h persisted and gusted to 130 km/h in the afternoon.
Read Also: New Zealand LIFTS COVID-19 Declaration Form
The ten following lines were unavailable by the National Grid Corporation of the Philippines:
Cabanatuan-San Luis 69kV Line,
with partial restoration (NEECO I, NEECO II-Area 2; AURELCO, still isolated).
Cabanatuan-Fatima 69kV Line
(NEECO II Area 1, SAJELCO, PAMES).
QUEZELCO I Gumaca-Lopez-Tagkawayan 69kV Line
Pitogo-Mulanay 69kV Transmission Line (QUEZELCO I)
Batangas-Bolbok-Bauan 69kV Line
(FBPC, MERALCO).
Batangas-Mabini-Cuenca 69kV Transmission Line (BATELEC II)
Bay-Calamba 69kV Transmission Line (BATELEC II, MERALCO)
FLECO Lumban-Caliraya 69kV Line
QUEZELCO II Famy-Comon 69kV Line
Sorsogon-Bulan 69kV Transmission Line (SORECO I, SORECO II)
The following three lines are available:
Three feeder lines affected include: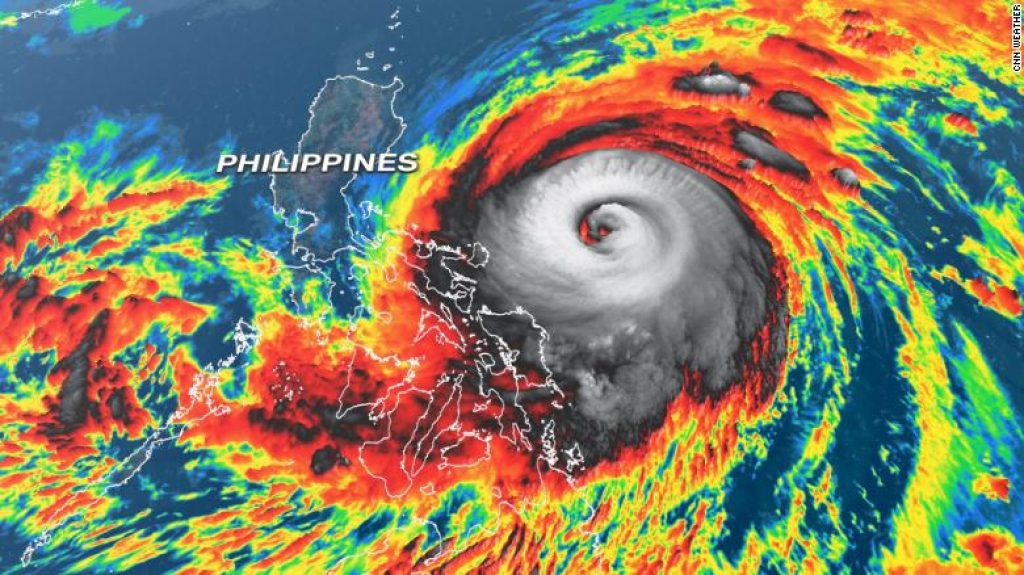 San Juan-Calauan 230kV Line 1.
Line 2 Tayabas-Naga 230kV
Line 1 Tayabas-Pagbilao 230kV
TROPICAL CYCLONE WIND SIGNAL No. 3
experience winds of more than 89 km/h up to 117 km/h for at least 18 hours.
National Capital Area;
Camarines Norte;
in the western portion of Camarines Sur (Del Gallego, Ragay, Lupi, Sipocot, Cabusao, Pasacao,
Libmanan, Pamplona);
Marinduque;
Quezon, which includes the Pollilo Islands;
Laguna;
Batangas;
Cavite; and
Rizal.
TROPICAL CYCLONE WIND SIGNAL No. 2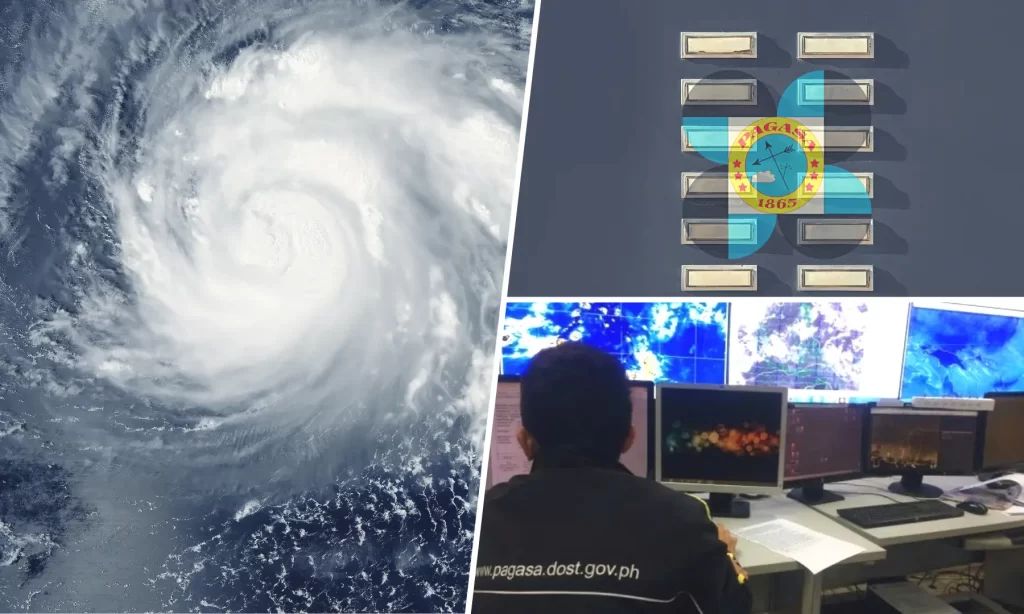 Winds of more than 62 km/h and up to 88 km/h are expected for at least 24 hours, causing
damage to high-risk structures.
Read Also: For The Remainder of 2023, Train Travel Inside Spain is Free
Catanduanes;
Albay;
Sorsogon's western region (Pilar, Castilla, Donsol);
Masbate's western region (Aroroy, Baleno, Mandaon), including Burias Island
Aurora's southern region (San Luis, Baler, Dingalan, and Maria Aurora);
Bulacan;
Pampanga;
Bataan;
Tarlac;
Zambales;
Nueva Ecija;
Pangasinan;
the remainder of Camarines Sur;
Romblon;
Oriental Mindoro, as well as Occidental Mindoro includes the Lubang Islands.
TROPICAL CYCLONE WIND SIGNAL No. 1
Experience winds of 39–61 km/h for at least 36 hours or nonstop rain for 3 days.
Isabela;
Nueva Vizcaya;
Quirino;
Kalinga;
Ifugao;
Mountain Province;
Benguet;
Ilocos Sur;
La Union;
The rest of Aurora,
the remainder of Sorsogon;
The rest of Masbate, including Ticao Island,
The northern portion of Palawan (El Nido, Taytay, Dumaran, Araceli, Roxas, San Vicente),
including Calamian and Cuyo Islands;
Northern Samar;
Samar;
Eastern Samar;
Biliran;
Leyte;
Read Also: Top 3 Best Beautiful Cities in New York Where You Can Spend Your Holiday
Southern Leyte;
including the islands of Bantayan and Camotes
Bohol;
Negros Occidentales;
Negros Orientales;
Guimaras;
Aklan;
Antique, Capiz, and
Iloilo.
People Also Like To Read
Michelle Gabule
Recent Posts
Michelle Gabule
My Name is Michelle Gabule. Professional Content analyst.