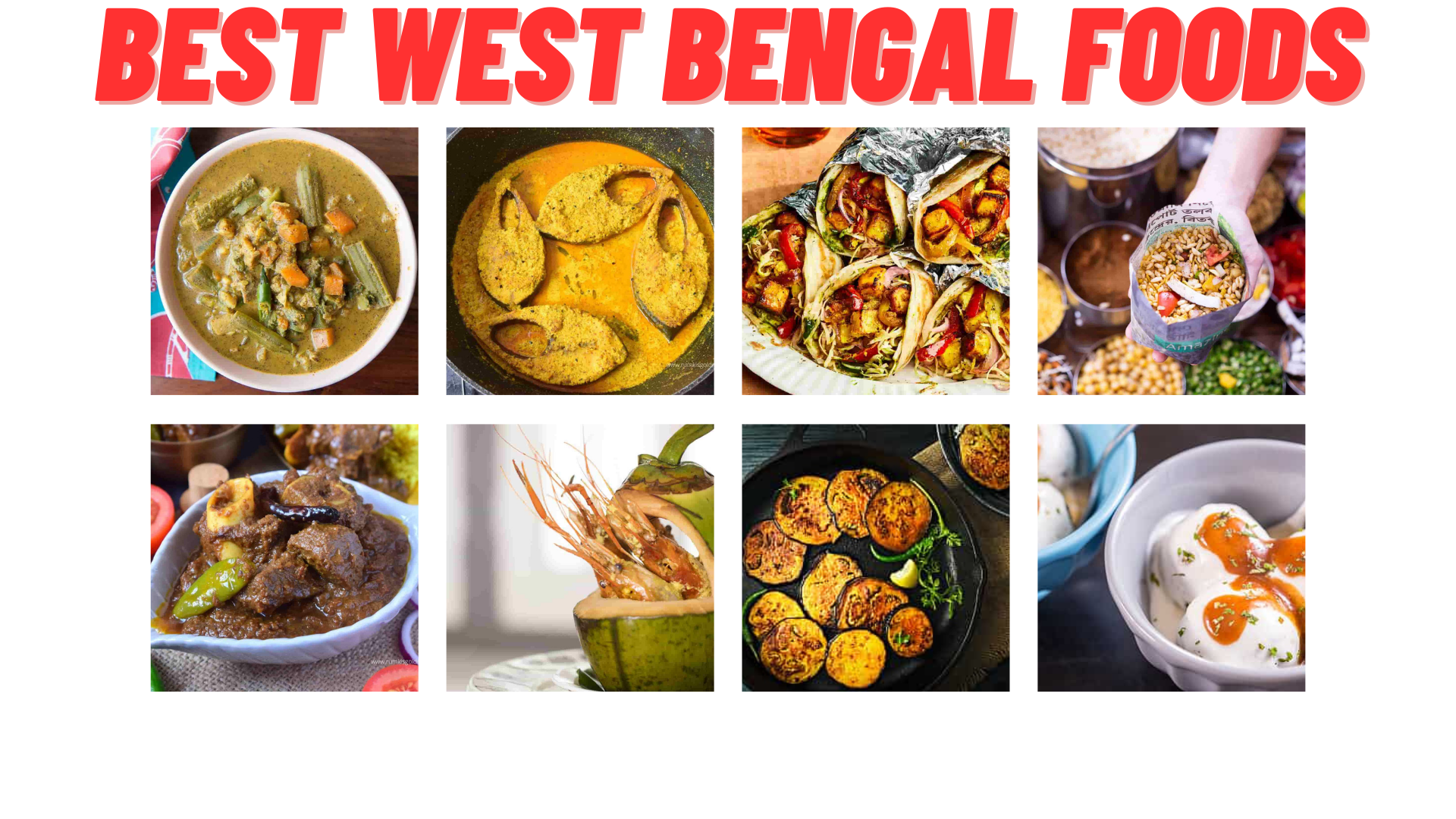 Here is the list of 10 Best Dishes In West Bengal 2023. When it comes to food, India has a lot to offer, and West Bengal is no exception. From Mughlai cuisine to street food, and a wide array of sweets and confectioneries, to the cuisine of Kolkata's thriving Anglo-Indian community, Bengali cuisine is culturally vibrant and simply delicious. Also, you can tell this is traditional Bengali food. In this article we provide Bengali dishes name with images. All the given is main food of west Bengal.
10 Best Dishes In West Bengal 2023
#1 Luchi Alur Dom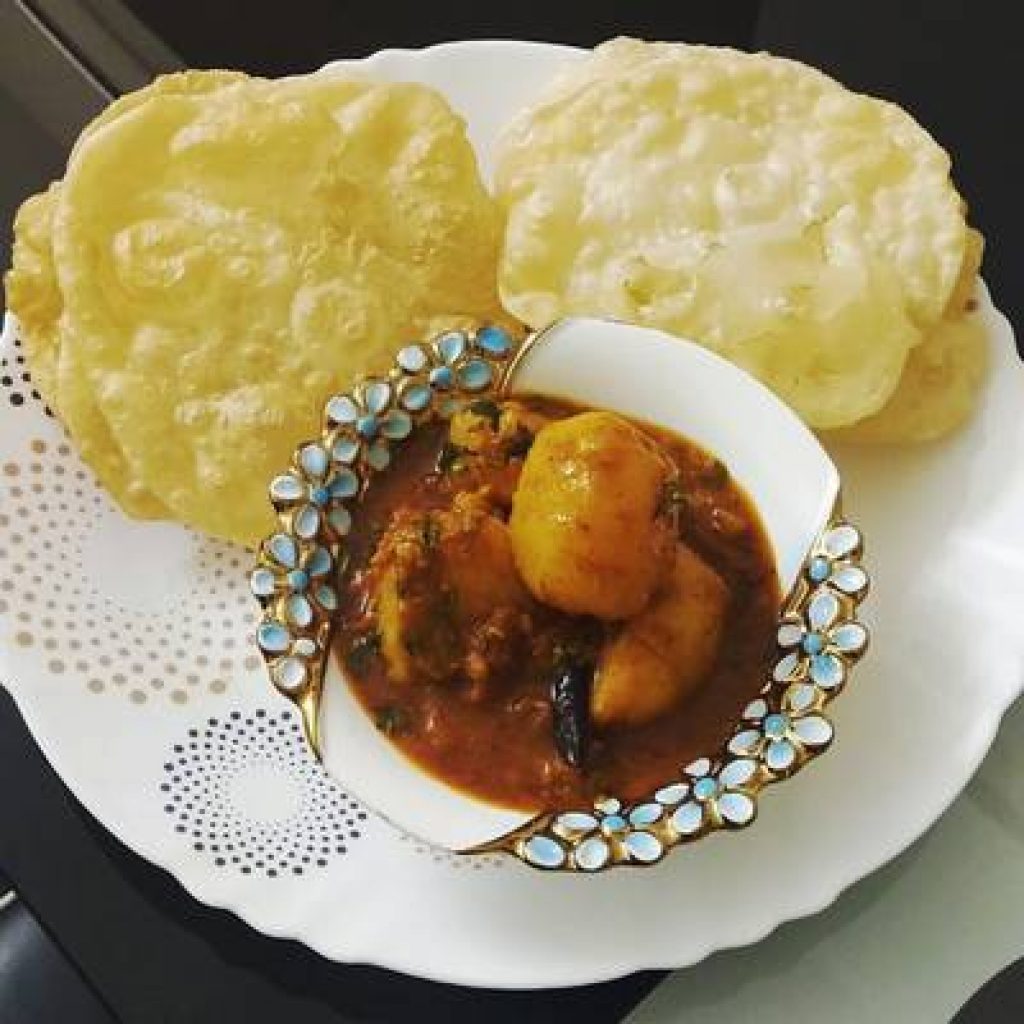 Luchi Alur Dom: this food is Eastern India's most popular breakfast. Luchi aloo dum combo is very delicious to eat and easy to make. Aloo dum is made in a very different style, and the flavor of the spices can actually be felt when you take just one bite. You will find it everywhere in West Bengal.
#2 Keemar Doi Bora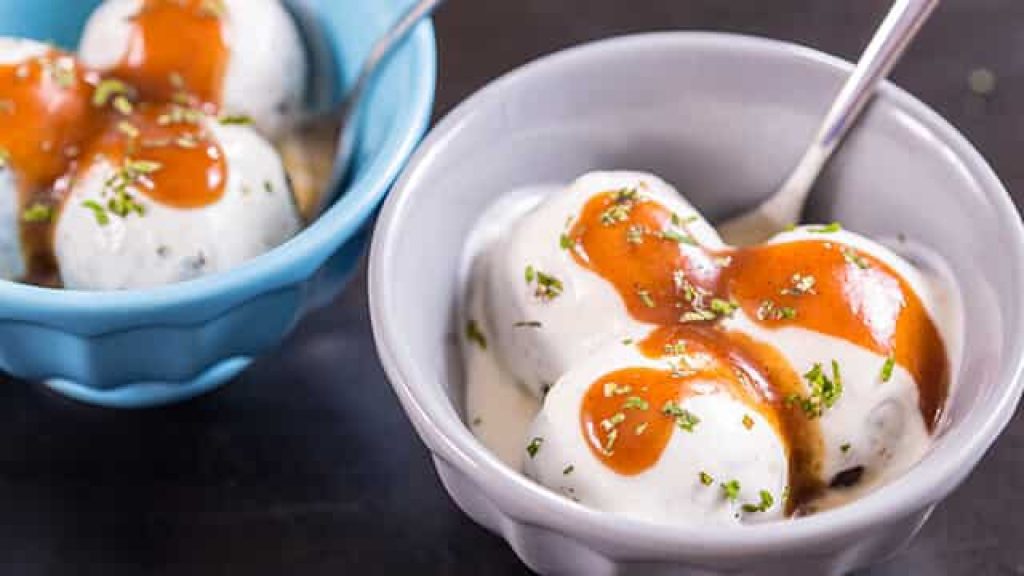 The fact that Bengali cuisine is one of the most diverse and rich cuisines in India is supported by the fact that it is inspired by the numerous legends that were equally passionate about the food. These legends have created their own versions of some authentic Bengali dishes, and we can't thank them enough for that. One of these legends is Shri Rabindranath Tagore. A food connoisseur, Tagore brought recipe cards wherever he traveled and gave them some Indian zika.
These foods formed the Thakurbari series of dishes. These foods formed the Thakurbari series of dishes. One of these dishes is the popular Kemar Doi Bora. This dish is made by dipping minced doo boras in a flavored curd mixture. This dish is mentioned in the famous "Thakkar Briar Rana" prepared by Purnima Devi and has been a favorite for a long time. Try this decadent fusion Bengali dish. And this is a very famous dish; you can find it in every corner of Bengal.
#3 Kathi Rolls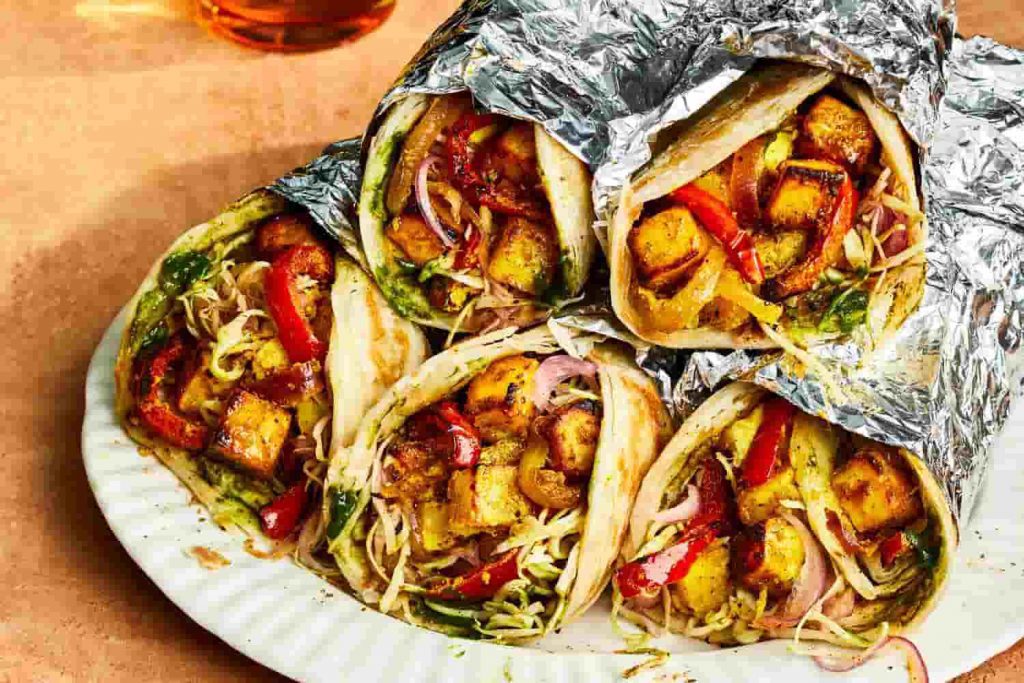 Kathi roll, or "roll," is a popular street snack in Kolkata. These rolls became very popular over time and spread all over India. It is a simple wrap, usually offal, chicken, mutton, fish, cheese, or other vegetables wrapped around a paratha. If you eat once, your heart will always want to eat.
#4 Jhalmuri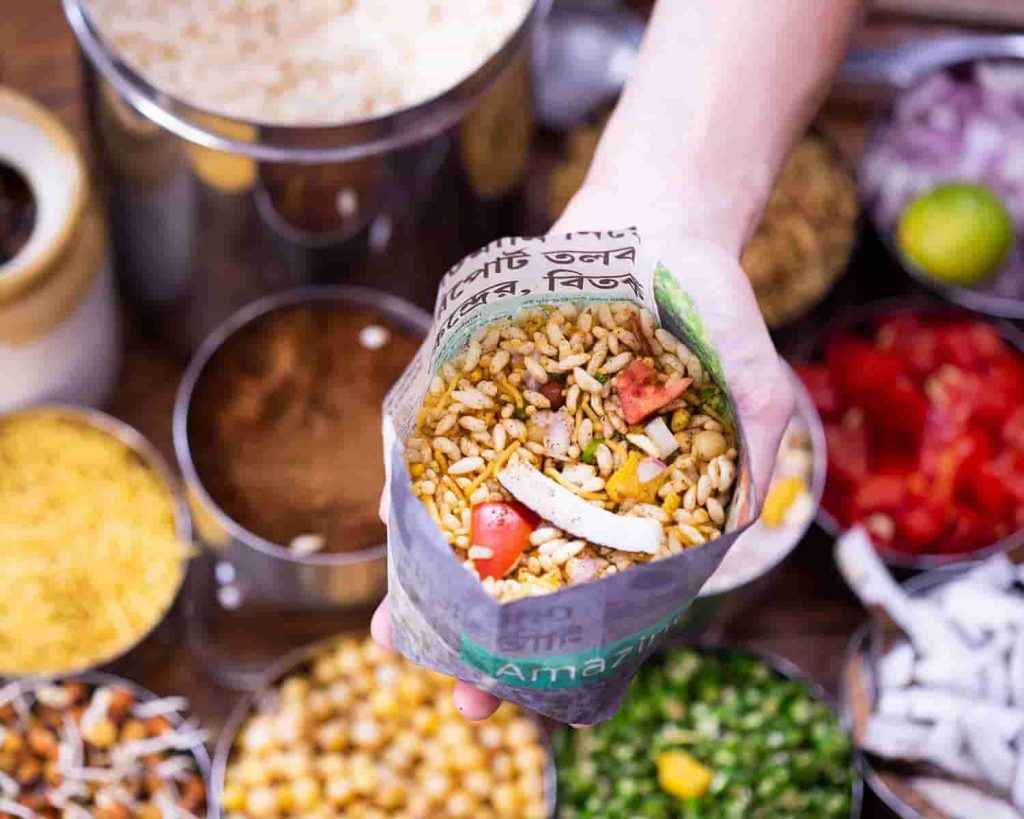 If your heart longs to eat something sour, sweet, and spicy, then don't forget Jhalmuri. Jhalmuri is a popular Bengali street snack made with puffed rice and spices, vegetables, chanachur, and mustard oil. It is especially popular in Bangladesh and India's neighboring state of West Bengal.
#5 Begun Bhaja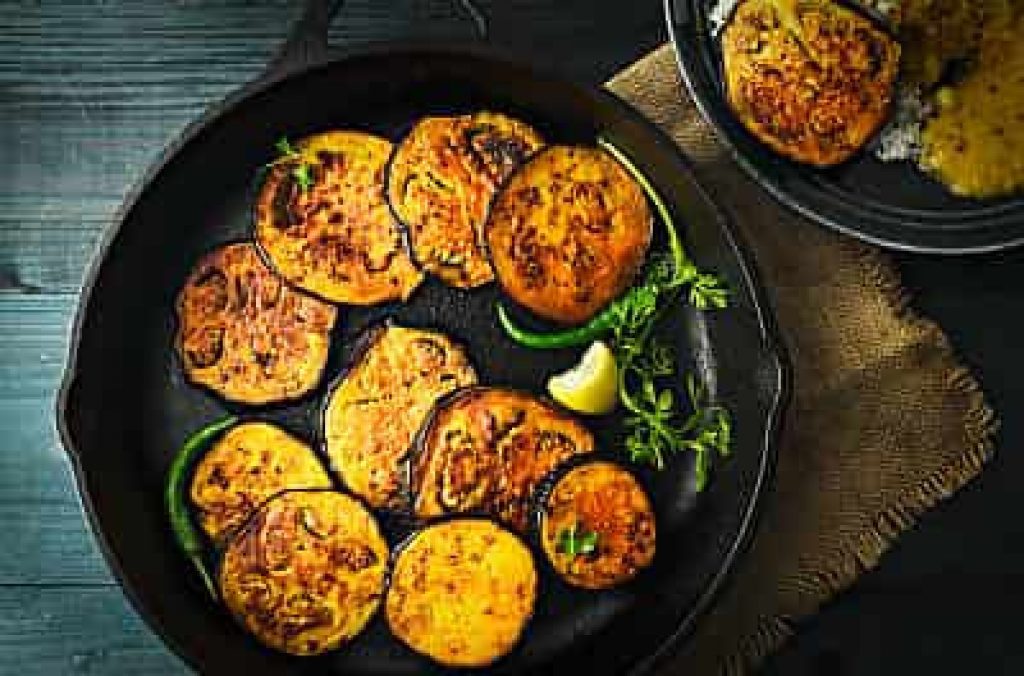 Making eggplant bhaja is ridiculously easy. Soak the thickly sliced brinjals in turmeric and masala and fry them in a pan on medium heat. The sugar in the marinade allows the eggplant to develop a wonderfully amber-colored coating and deepens the flavor of the dish. If you have 20 minutes to spare, try this recipe. Eat it with steamed rice and lentils; you won't regret it.
#6 Shukto
Shukto (or Sukto) is a traditional Bengali dish. And it is a very popular Bengali dish. Bengali vegetable curry, or Bengali shaktu, is a very popular dish from the state of Bengal. While Bengalis love their fish dishes, they love their vegetable curries just as much. Bengali Shoktu is an interesting Bengali vegetable curry that is best enjoyed with rice. Other popular vegetarian dishes are labra, aloo pushto, aloo jhori, dhokar dal, etc., which are flavorful and delicious as well.
#7 Daab Chingri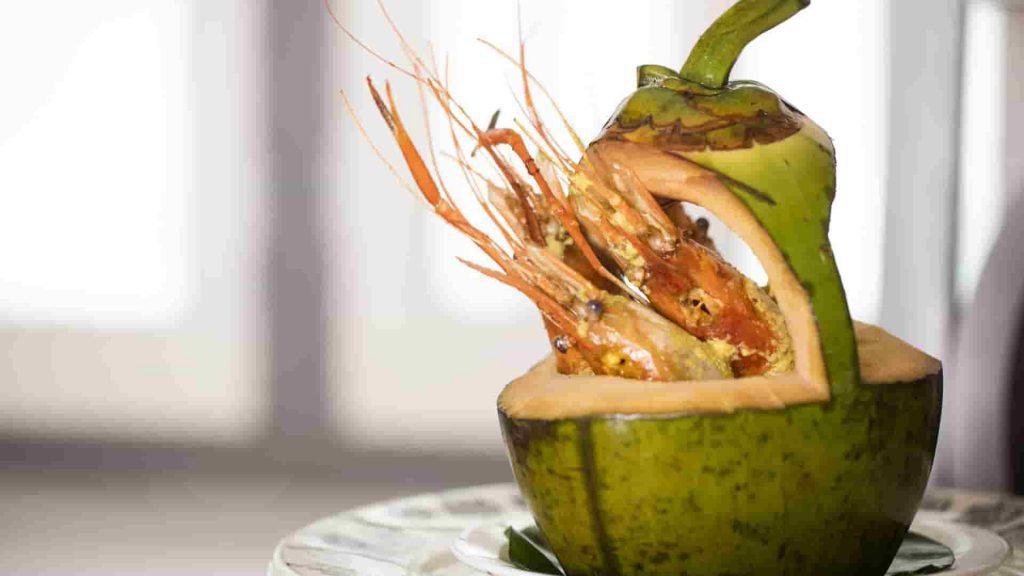 Daab Changri is one of the most famous and traditional Bengali recipes, where prawns are cooked in poppy seeds and mustard seeds are pasted inside the coconut shell to get the combined taste of mustard and coconut cream. This traditional Bengali dish is best served with steamed rice and is usually prepared in Bengali households during festivals or special occasions.
#8 Shorshe Ilish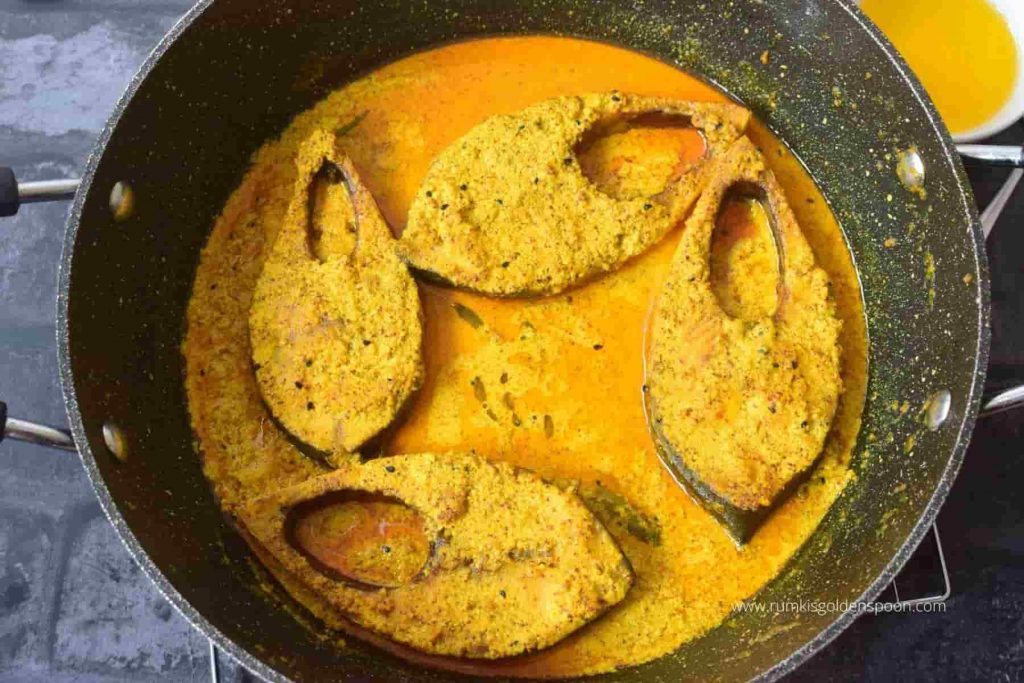 Shorshe Ilish is a traditional Bengali dish made from hilsa fish, also known as Aylish, cooked in mustard seed and mustard oil sauce. It is a popular dish in Bangladesh and West Bengal and is often served with rice. Mustard seeds and mustard oil give the dish a distinct pungency, and halsa fish adds a rich, delicate flavor. Chowder is a flavorful and aromatic dish that many people enjoy.
#9 Rasogolla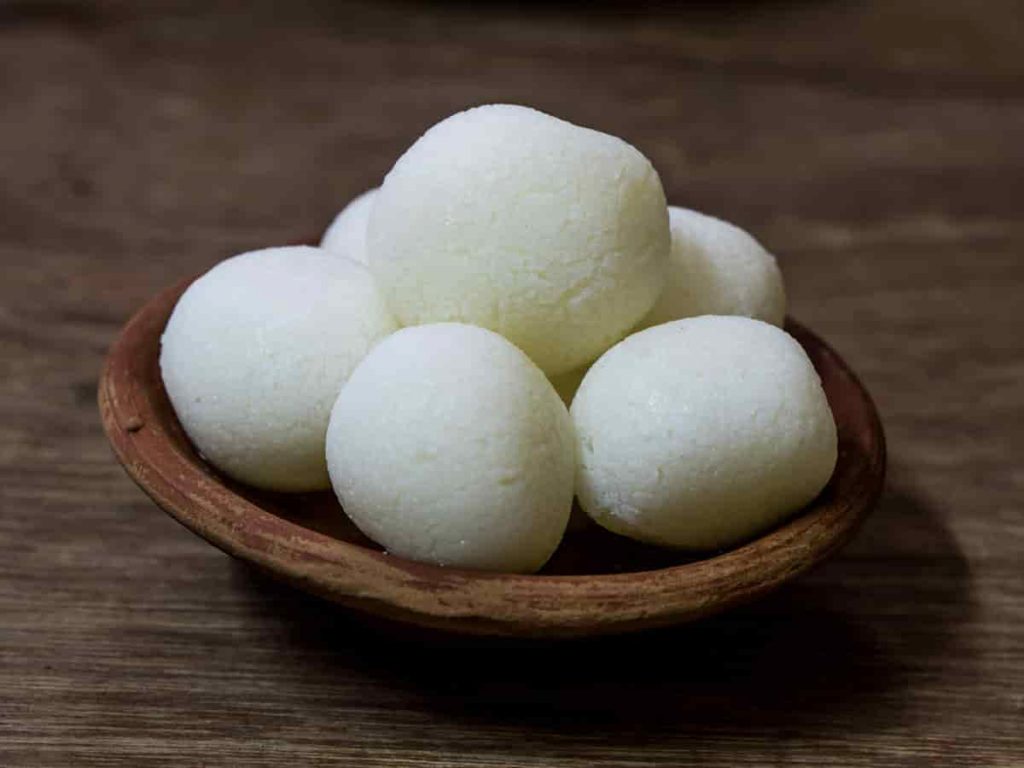 Do you love Bengali food? If yes, don't forget this sweet, Rasogolla. This sweet is very famous and comes in many different flavors. And you will find this in every shop in Bengal.
#10 Kosha Mangsho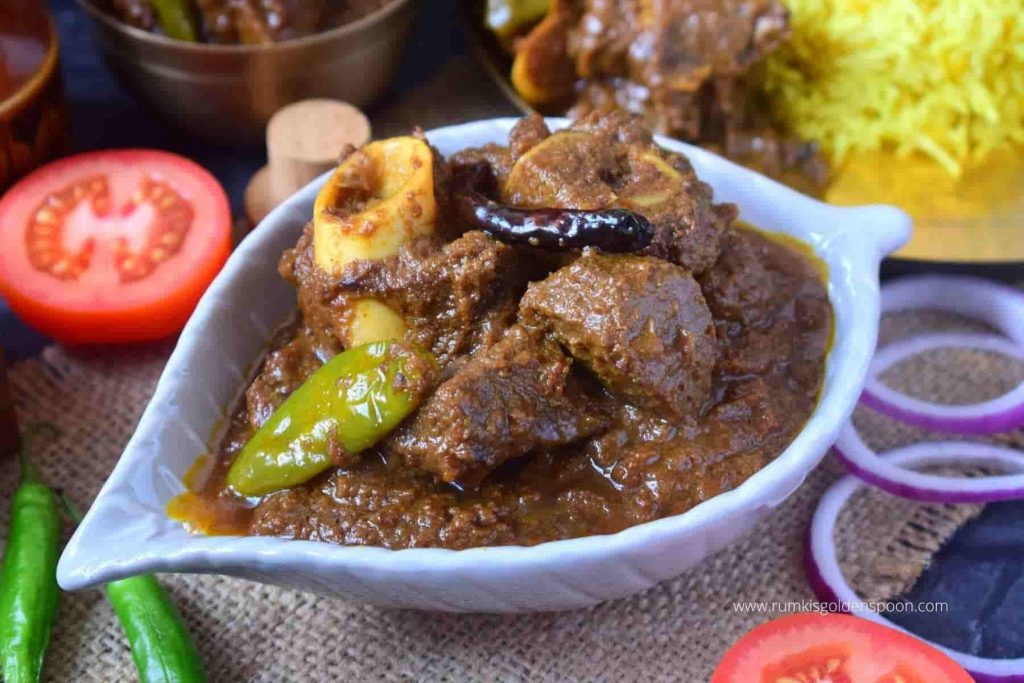 Mutton Kosha dish is very popular in West Bengal. This recipe for Mutton Kosha in Bengali is similar to the word "kosha," meaning "roast." The cooking process means slow cooking of all the ingredients, which helps bring out the flavor of each spice. Kosha Mangshu is an authentic Bengali mutton curry dish made by marinating mutton in curd, turmeric, and onions. So make this mutton main course recipe and enjoy it with lochi or basanti pulao. And this food is often made at weddings and festivals.
FAQs About West Bengal Foods
Q. What is the famous food of West Bengal?
A. So if you are from West Bengal or are planning to visit, please try these street foods. 1. Keemar Doi Bora; 2. Jhalmuri.
Q. What Is The Best bengali food names?
A. Here is the Some Bengali foods list, 1. Luchi Alur Dom, 2. Keemar Doi Bora, 3. Kathi Rolls, 4. Jhalmuri, 5. Begun Bhaja.
Check Out Here is Some Important Related Link:
Follow Us: Facebook | Instagram | Twitter | YouTube | Telegram | Google News
For the latest Travels News, Flights exclusives, Places, Best Foods, and more, follow the Mikaytravels website and YouTube channel, or head to our social media platforms like Twitter, Facebook, Instagram!