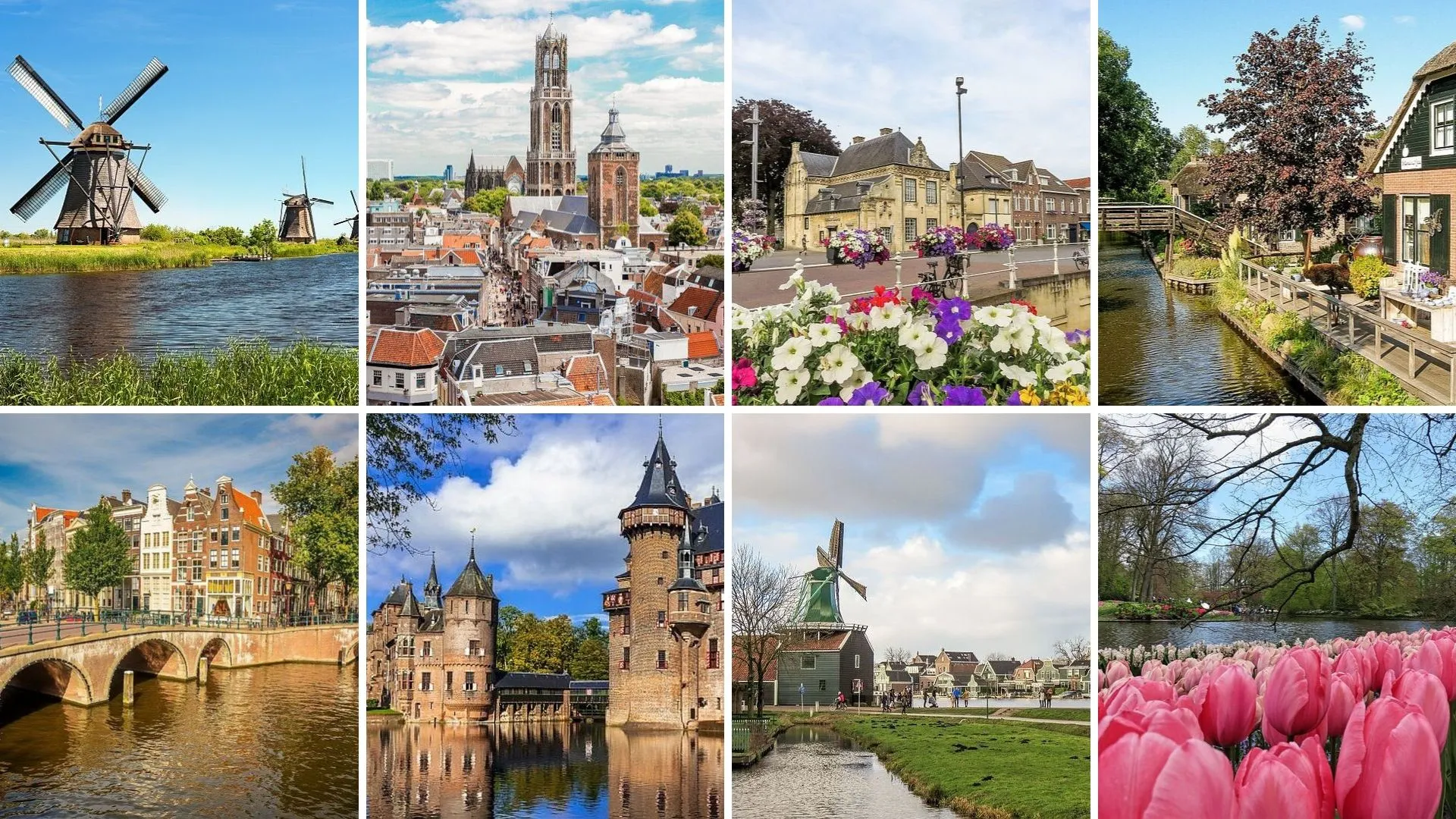 Whenever you think of the Netherlands, you think of Amsterdam, but there's a lot more to this small country than the charm of its capital city's fields of tulips, windmills, and three-seed culture. Think of cities torn apart. But this is your first visit to the Netherlands, so I've narrowed it down to just a few, so here are 10 beautiful places to visit in the Netherlands.
10 Amazing Places to Visit in the Netherlands
#1.GIETHOORN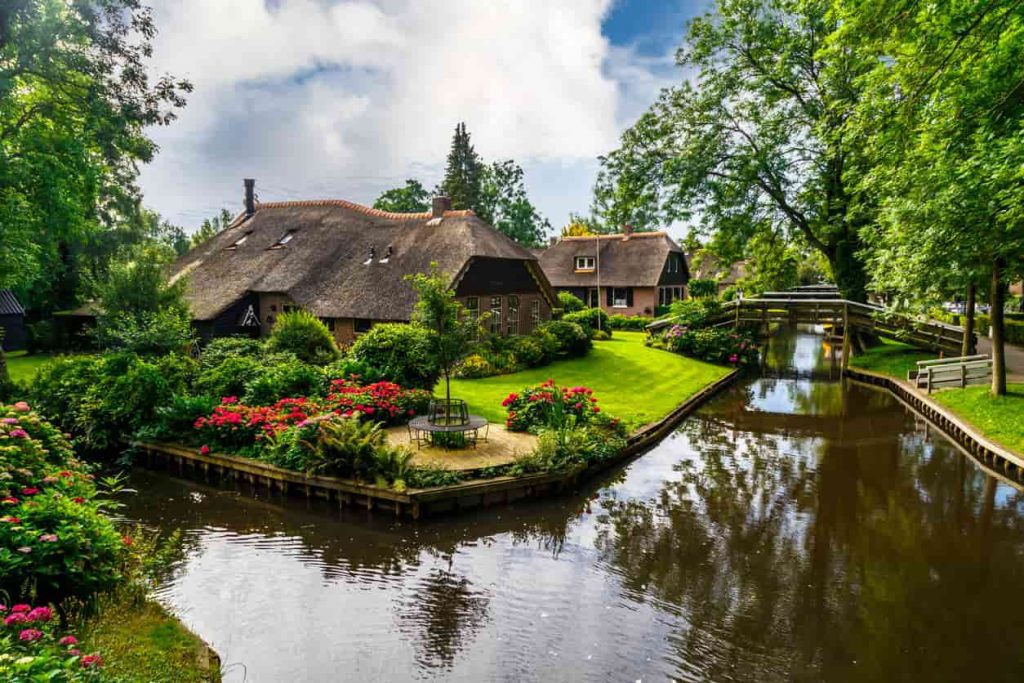 They call it the Venice of the North or the Dutch Venice, and it truly deserves its nickname. There are lots of greenery and flowers, luckily, hanging over crooked bridges. Over the years, Peter has been discovered by all of us tourists and is over-touristy, but still, the place is too good for you not to come and visit it. There are many independent shops and places where you can get some food. Boats available for rent across the canal start at €30 or less, especially for canoes, with prices from €30 or less.
#2.DELFT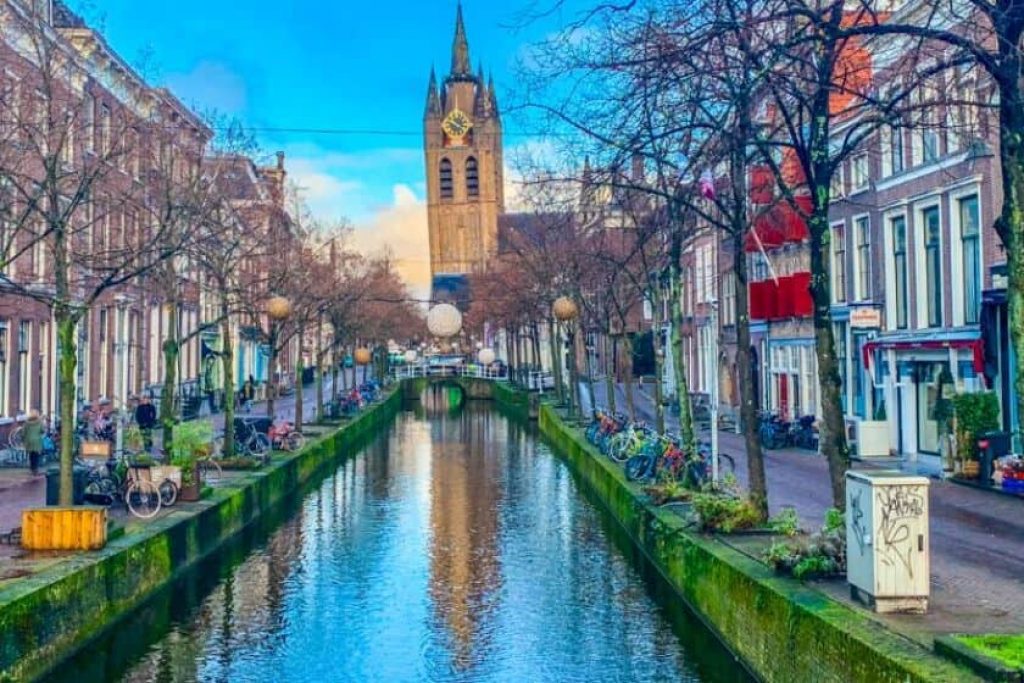 Delft is a charming city located between Rotterdam. And The Hague is world-famous for its blue and white. Pottery and being the hometown of Vermeer The painter who gave birth to The Girl with the Pearl Earring believes that Delft's real charm lies in its laid-back atmosphere, combined with its superbly preserved medieval old center and beautiful canals, and its canals from The Hague to Delft. It makes for an unforgettable day trip. Take the tram, which is four euros each way and takes about 25 minutes but also takes 15 minutes to go down, so it's a great Holland.
#3.KINDERDIJK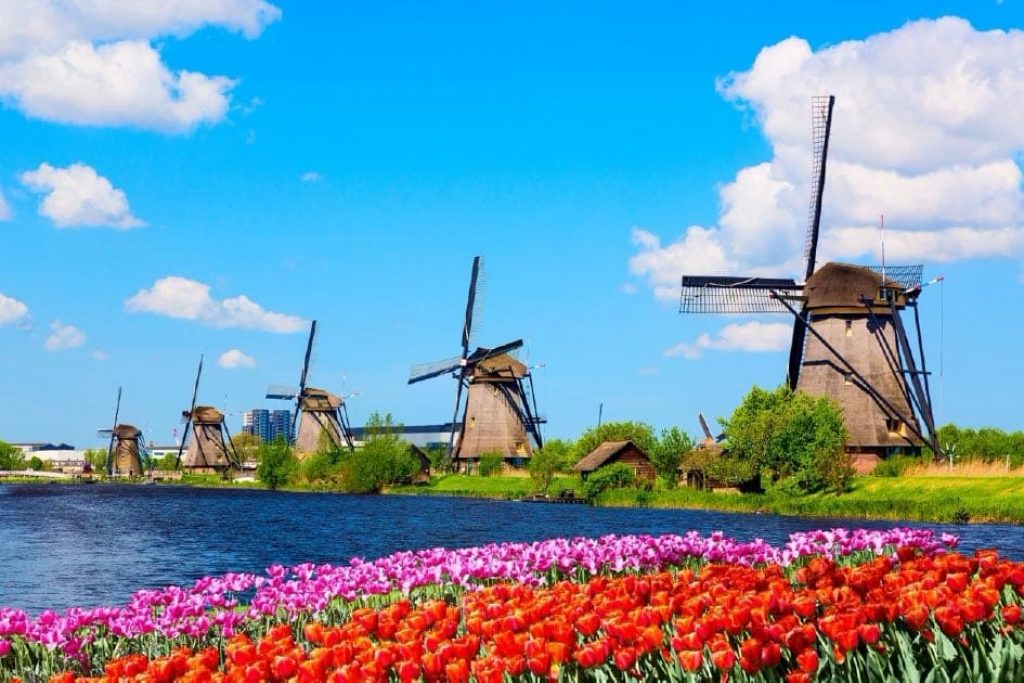 I might be saying this wrong, but it doesn't matter because there are many things that make the Netherlands a unique place, but nothing quite complements it. The country is full of charming windmills, but the UNESCO There are 19 windmills under protection. Undoubtedly one of Holland's most famous sites, the monumental mills were built in the early 18th century to prevent flooding and keep the soil dry, and the mill network has been a UNESCO World Heritage Site since 1997, so you should try to include this location. On your list, you should get a real sense of Dutch culture and history when traveling to the Netherlands.
#4.TEXEL ISLAND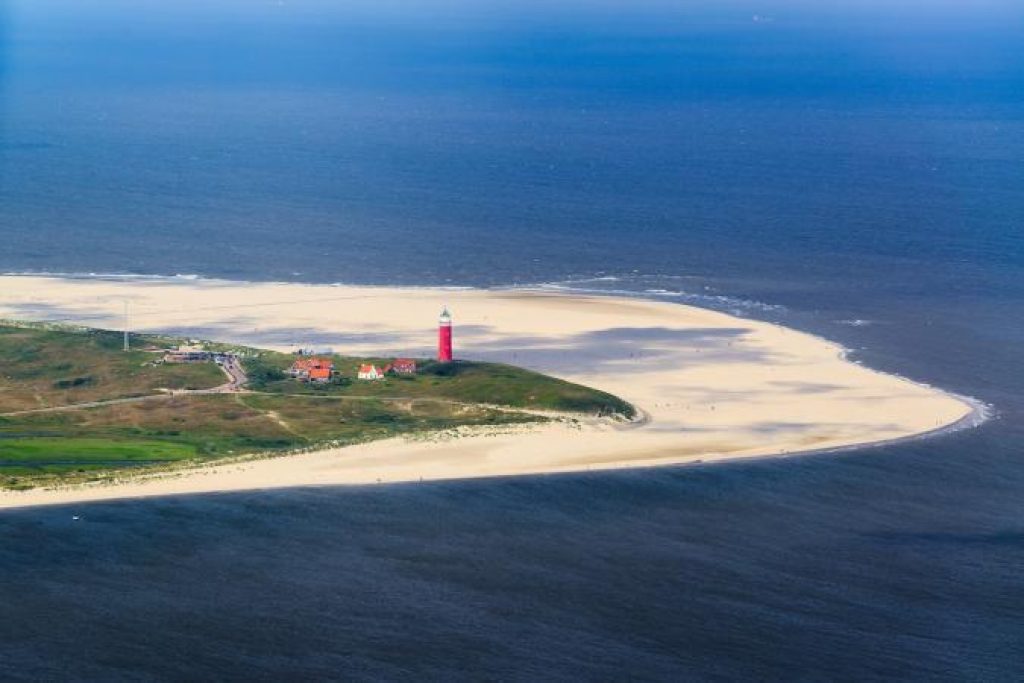 It's one of the favorites in the Netherlands. If you're looking for a quiet getaway with green sunset waters and wide sandy beaches, you'll find it all on this small western island. Don't forget the villages. And great Local food and part of the island are protected as one of the 20 national parks in the Netherlands, so when traveling to Tesco, leave your car on the mainland as you won't need it on the island; your car is on the mainland. It won't be needed on the island, which is about two and a half hours from Amsterdam.
#5.HAARLEM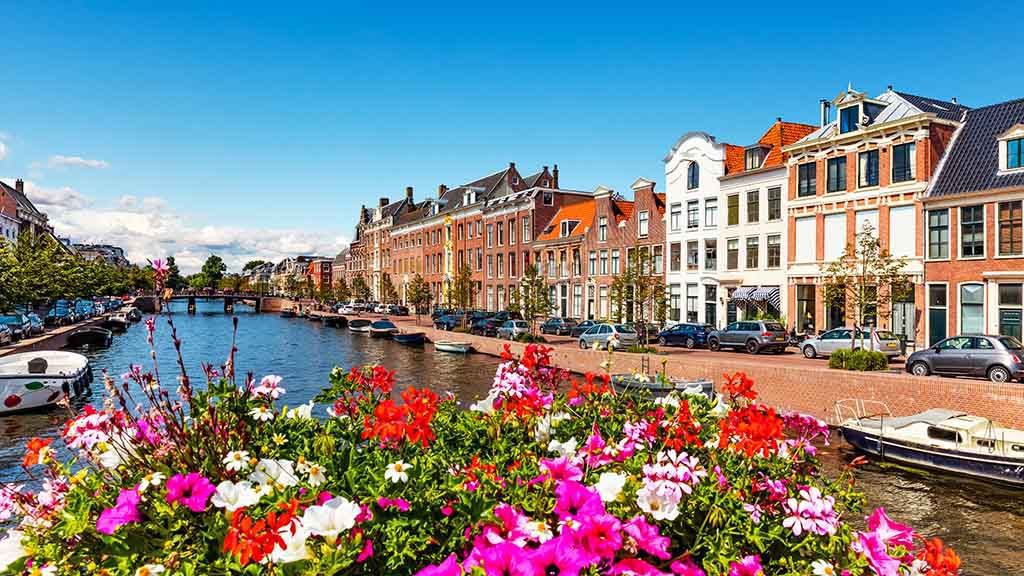 Often dubbed "Little Amsterdam," Haarlem has all the charm of the capital city without the crowds and is only 30 minutes away from Amsterdam, with its many historic buildings and beautiful old squares. The edge is located near the beach. The Spain River is great for walking and meandering through the narrow streets lined with monumental buildings. Visit unusual museums like Friends of France, which could be mine, or explore the Tyler Museum and its countless cafes and restaurants if you want to leave. Amsterdam is the place.
#6.BOURTANGE FORT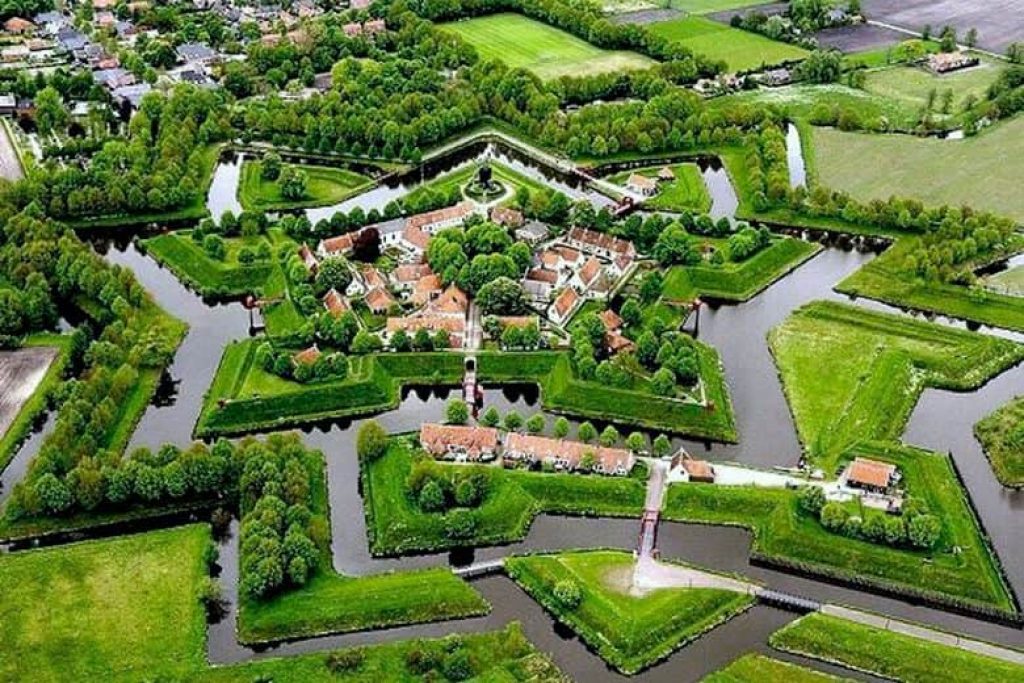 Part of the living castle Our open-air museum The small fortified village of Ortana, in the best part of the old region near the border with Germany, is one of the most unique star-shaped castles in the world and a magnificent example of 16th-century military architecture. With its medieval streets and quiet cobbled brick houses, and of course the restored military barracks, some of the places are people's homes, so it can be both obscure and accessible to the public, but it's worth a visit.
Before making your trip,
#7.UTRECHT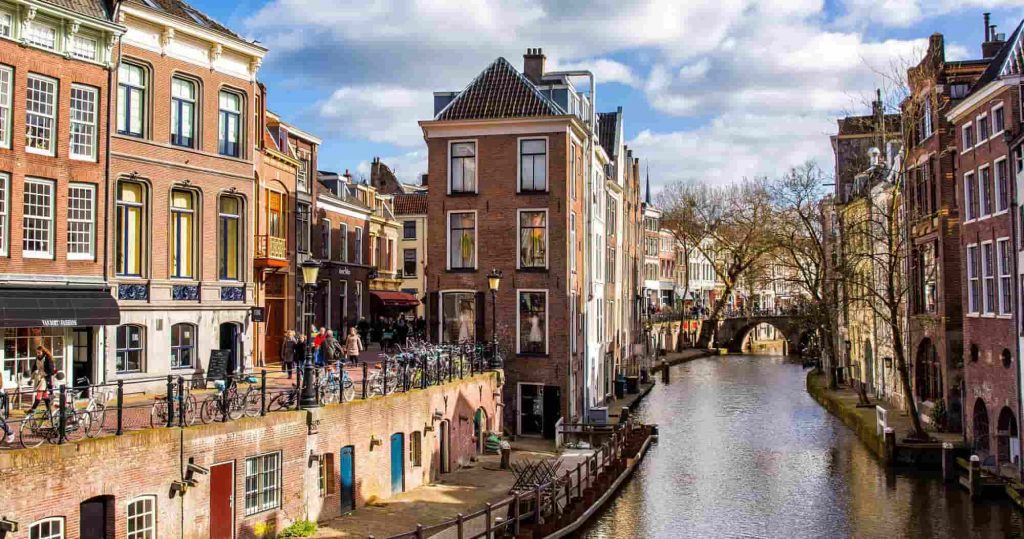 The canals of Utrex have two floors, where centuries-old dwarf vendors now serve as places to enjoy food and drinks on the water level. One can also enjoy the surrounding towering churches, cozy cafes, and bicycles. The most bike-friendly city in the world, it's also a great place for history buffs, with two-story canals like the Dom Tower and the central museum of Utrex, where centuries-old dwarf vendors now offer glimpses of the country's past. Also, it is very close to the famous palace, and that is a bonus.
#8.GOUDA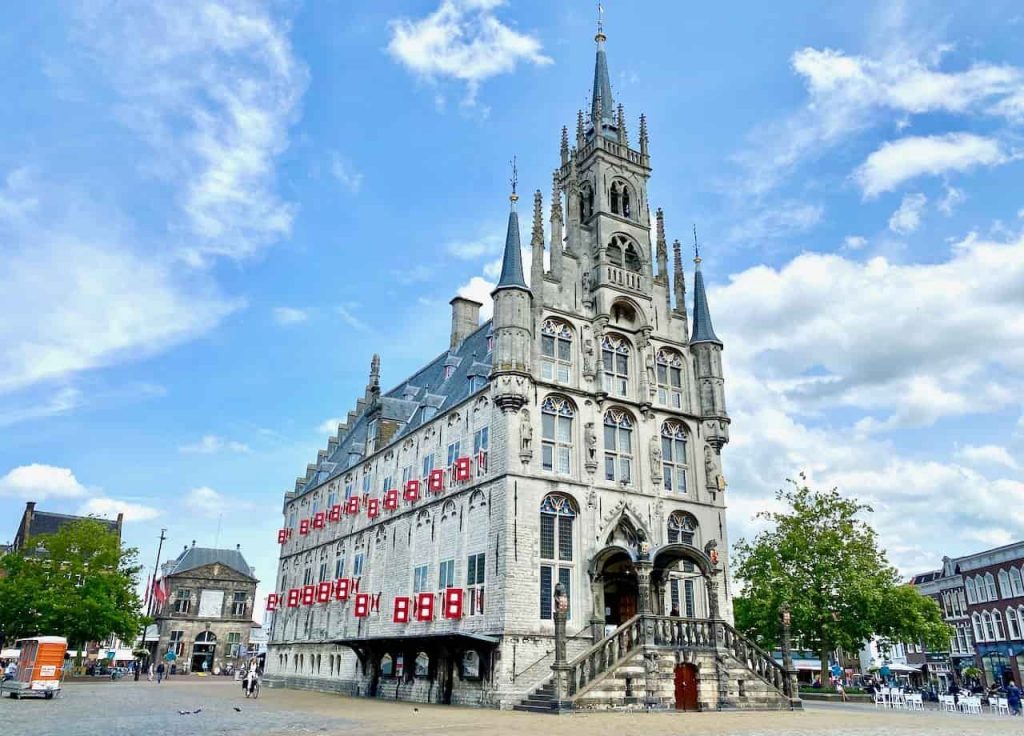 Gouda Basbas Landing Eats Name So they were the most famous cheeses in the world. Gouda is one of the oldest cities in the Netherlands and still has many charming features. Historic buildings Like the 16th-century town hall, aside from just visiting the cheese market, Gouda is mainly located in the center of the four largest cities in the Netherlands, and Rotterdam, The Hague, and Utrecht are home to numerous museums that feature works of art. There will be plenty of opportunities to rent bikes. Those four major cities are great if you're basing your stay here, and there are plenty of things to do in just one place.
#9.VOLENDAM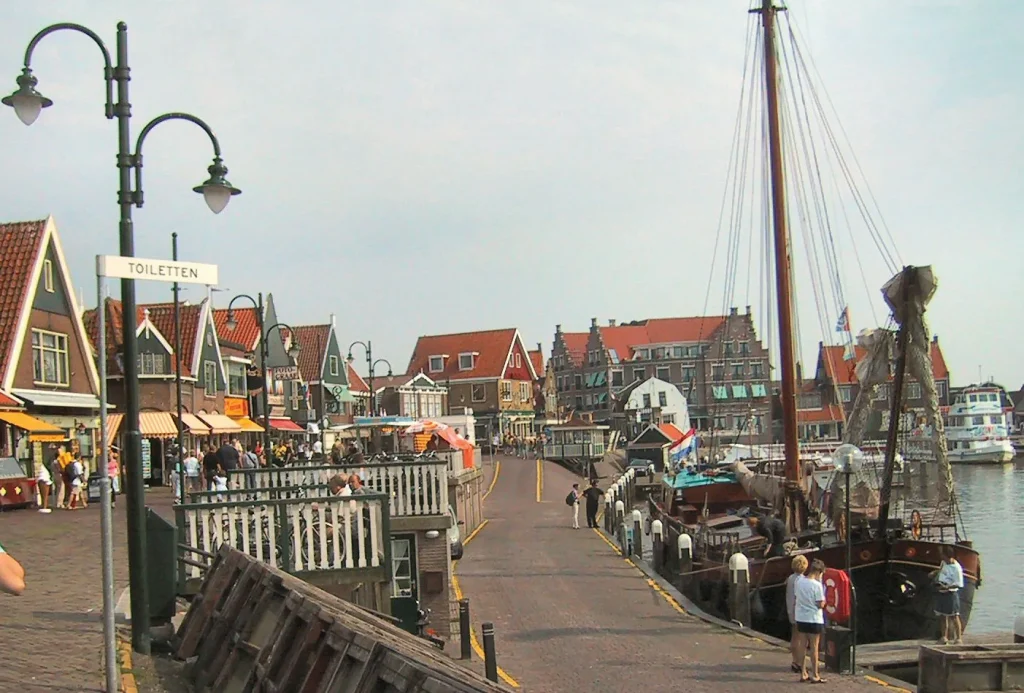 If you are planning a day trip from Amsterdam, then this might be the best option for you. This charming fishing village is very popular for good reason. It is full of colorful wooden houses, bobbing fishing boats, and seafood stalls dishing up fish and chips. Smoked eel and pickled herring piled high. Who wouldn't want to visit a place like the one where you saw me eating fish and chips with onions now? Willendum is a real fishing village. It's quaint but can be overcrowded with tourists, but its neighbor, Adam, is a bit quieter. Markham is also a fishing town and is another option besides Bolando, but it's packed with tourist buses.
#10.ZAANSE SCHANS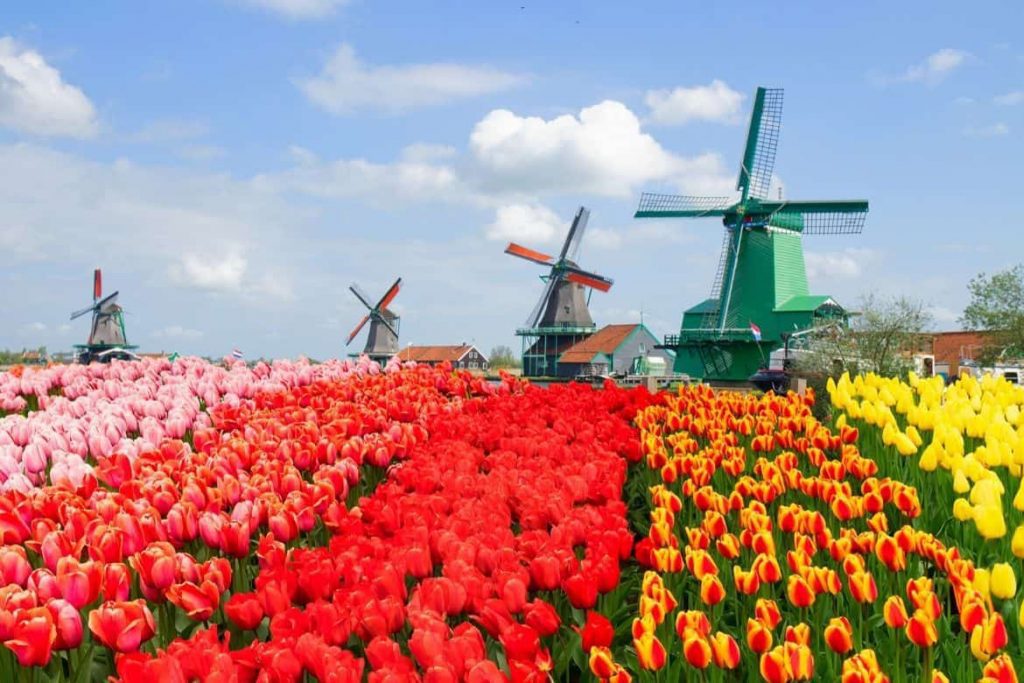 Zaanse Schans, What are the symbols of French windmills? Visit this small museum village and step back in time. This area represents what life was like in the 18th and 19th centuries. After visiting the windmills, you can learn how they work and what they are used for in the handicraft workshop, where you can see how cleats are made for ships or sails.
People Like To Read Also This:
Follow Us: Facebook | Instagram | Twitter | YouTube | Telegram | Google News
For the latest Travels News, Flights exclusives, Places, Best Foods, and more, follow the Mikaytravels website and YouTube channel, or head to our social media platforms like Twitter, Facebook, Instagram!
Michelle Gabule
Recent Posts
Michelle Gabule
My Name is Michelle Gabule. Professional Content analyst.